Several rallies and car parades were held in different parts of Canada on Jan. 6 to show support for U.S. President Donald Trump and condemn socialism.
In Toronto, a group called Factual Canada held two rallies and car parades this week. An estimated 200 vehicles were registered for the car parade in the first rally on Jan. 3, and a larger number appeared for the Jan. 6 event. Supporters came from various ethnic communities.
The "Stop the Steal" convoy in Toronto took off from the John M. Kelly Library at the University of St. Michael's College, passing by the U.S. Consulate in Toronto along the way.
'We Want Freedom, Not Communism'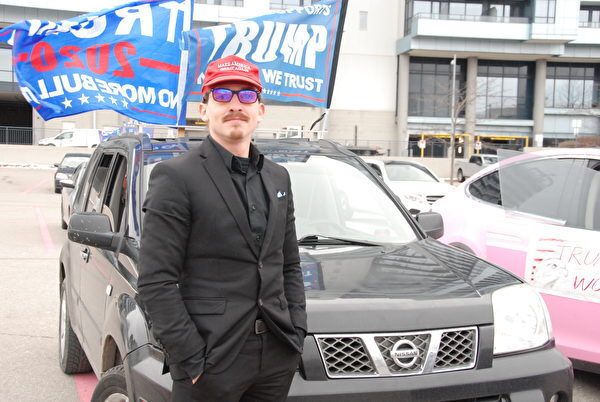 Devon Rice-Osten, a resident of Whitby, Ont., said he believes allegations of irregularities during the 2020 U.S. presidential election, such as in Pennsylvania and Arizona, but the state governments failed to conduct a proper investigation. He is also concerned about potential negative economic consequences caused by the policies of a U.S. government under Joe Biden.
"We don't want socialism, we don't want communism, we don't want any of that. We want a free country, and a free country needs a fair election, and a fair election doesn't include printing extra ballots and then finding them under the table in the middle of the night after you kick everybody out," Rice-Osten said.
"If Biden wins, the 'great reset' happens, the Green New Deal happens, we lose all of our vehicles, they stop producing gas vehicles, there will be carbon taxes jacked up, gas will cost a ridiculous amount of money," he added.
"And I want to make money, I want to live my life, I want to enjoy it, and I don't want them to encourage [Prime Minister Justin] Trudeau and [Finance Minister] Chrystia Freeland to just spend all our money on nothing."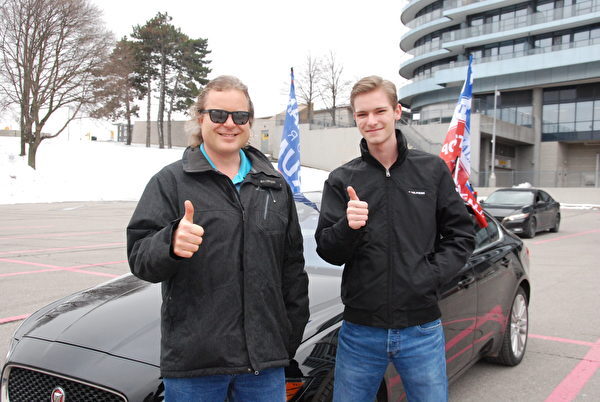 Martin, who declined to give his last name, said he supports Trump mainly because his parents came from Czechoslovakia, a former communist country, and he understands what is it like under such regime. He said fraud was "rampant" during the 2020 U.S. presidential election, which he said is clear to anyone who has done some analysis, but the legacy media have refused to report on the issue.
"If people don't take a stand for freedom, if people don't take a stand for democracy, they run the risk of having it taken away from them. And regardless of what some may say of Donald Trump, the things that he fundamentally stands for are freedom, personal accountability, and the rights of citizens to vote and have their votes counted," he said.
'To Fight Communism, We Must Support Trump'
Zhao Zhongyuan, a Chinese immigrant, said he supports Trump because he opposes communism.
"To fight communism, we must support Trump. Many of his policies were against the CCP [Chinese Communist Party]. It is near impossible for the Chinese people to oust the CCP on their own, they need Trump's backing," said Zhao.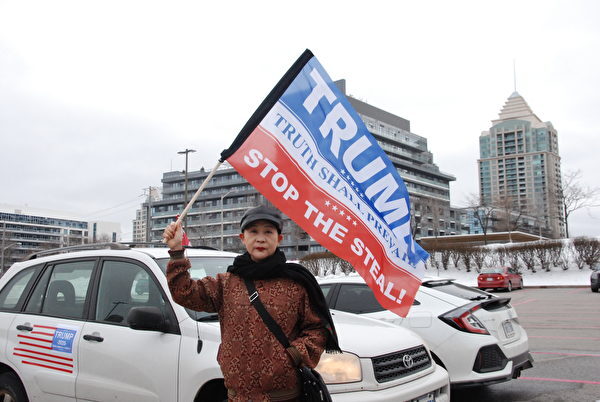 Sheng Xue, vice president of the Federation for a Democratic China, which was founded in 1989 after the Tiananmen Square massacre, said Trump's policies dealt a heavy blow to communist China's totalitarianism.
Sheng, a democracy activist and author, said those on the left of the political spectrum have made great contributions in promoting human rights, freedom, and democracy. But due to the intervention of the CCP in the past decade, the American left-wing has gone to the extremes; in this election it is working with the Chinese regime against Trump, she said.
Pro-Trump rallies were also held in other provinces, but on a smaller scale. In British Columbia, about 30 supporters gathered at the Vancouver Art Gallery and marched to the U.S. Consulate. In Alberta, a similar-sized group gathered outside Calgary City Hall.
An earlier version of this article incorrectly named Devon Rice-Osten. The Epoch Times regrets the error.