President Donald Trump has sued Manhattan District Attorney Cyrus Vance Jr. in response to the latest effort to obtain Trump's tax returns.
"In response to the subpoenas issued by the New York County District Attorney, we have filed a lawsuit this morning in Federal Court on behalf of the President in order to address the significant constitutional issues at stake in this case," Trump's attorney Jay Sekulow said in a statement on Sept. 19.
Vance's office is probing payments made to pornographic film actress Stormy Daniels, who has claimed to have received the payments in exchange for her silence during the 2016 election after allegedly having an affair with Trump.
Former Trump personal lawyer Michael Cohen testified earlier this year that he delivered the payment to Daniels with the knowledge of Trump and said he had been reimbursed by the president and his organization.
Trump has denied the affair and any other wrongdoing.
The president also named Mazars USA in the suit. The accounting firm handled the president's finances for years.
Mazars received subpoenas in late August from prosecutors in Vance's office.
"Mazars USA will respect the legal process and fully comply with its legal obligations," Mazars told Epoch Times in a statement this week. "We believe strongly in the ethical and professional rules and regulations that govern our industry, our work, and our client interactions. As a matter of firm policy and professional rules we do not comment on the work we conduct for our clients."
The new suit was filed in federal court in Manhattan.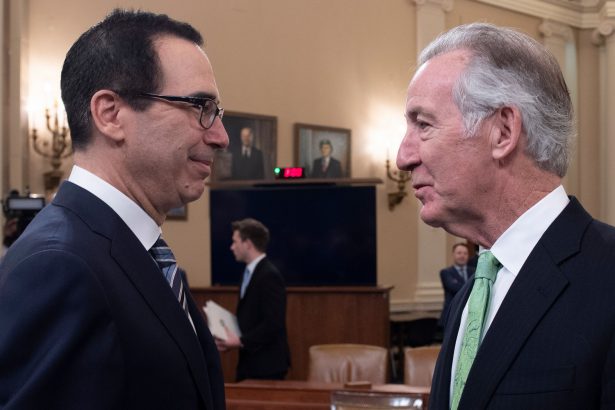 The White House said in April that Democrats will "never" get Trump's tax returns after House Ways and Means Committee Chairman Richard Neal (D-Mass.) subpoenaed the returns.
House Democrats filed a suit in July trying to get Trump's tax returns after Treasury Secretary Steven Mnuchin declined to provide them.
The Department of Justice said in June that Mnuchin's refusal does not violate the law, saying the subpoena issued by Neal demanding the administration turn over six years of Trump's returns "lacks a legitimate legislative purpose."
The department said Neal wanted to make the president's tax returns public and because of that plan, the request was actually not to carry out a legitimate legislative function.
"The Chairman's request that Treasury turn over the President's tax returns, for the apparent purpose of making them public, amounted to an unprecedented use of the Committee's authority and raised a serious risk of abuse," the opinion said.
Assistant Attorney General Steven Engel, who heads the Office of Legal Counsel, wrote in the opinion: "While the Executive Branch should accord due deference and respect to congressional requests, Treasury was not obliged to accept the committee's stated purpose without question, and based on all the facts and circumstances, we agreed that the committee lacked a legitimate legislative purpose for its request."
Masooma Haq contributed to this report.