The congressional testimony of FBI Deputy Assistant Director Peter Strzok was a disgrace to the bureau and to the United States, President Donald Trump said on the weekend.
"I thought it was a disgrace to our country. I thought it was an absolute disgrace," Trump told "CBS Evening News" anchor Jeff Glor in Scotland on Saturday, July 14.
Strzok led the investigation into former Secretary of State Hillary Clinton's use of a private email server as well as the counterintelligence probe of alleged ties between the Trump presidential campaign and Russia. At the same time, he exchanged thousands of text messages with his mistress, high-ranking FBI attorney Lisa Page, expressing a strong bias against then-candidate Trump and in favor of then-candidate Clinton.
"[Trump's] not ever going to become president, right? Right?!" Page wrote in one text.
"No. No he's not. We'll stop it," Strzok replied.
When questioned by lawmakers on July 12, Strzok said he referred to "we" as "American people."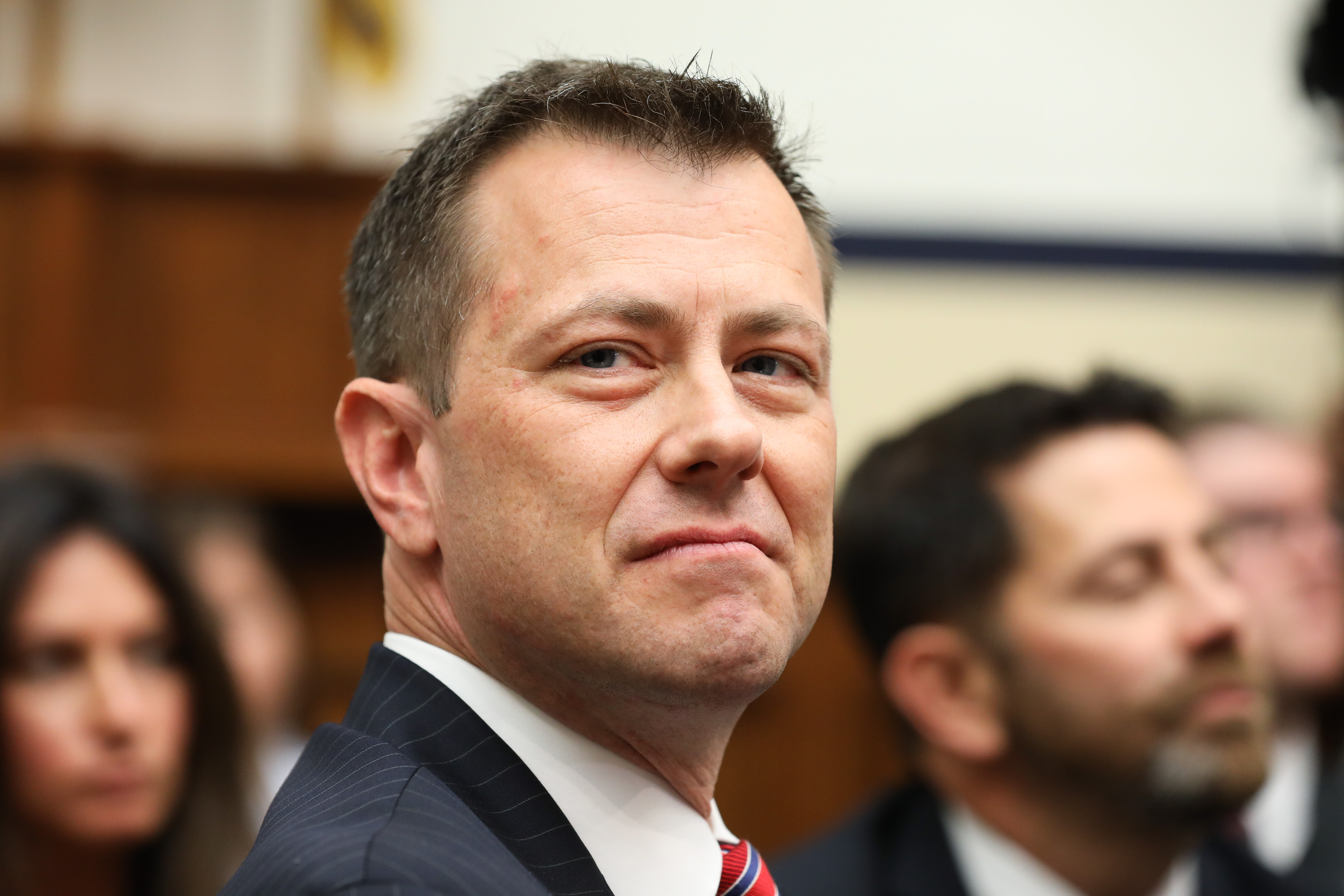 Trump didn't accept that explanation.
"He came up with excuses. I guess given to a lawyer, but everybody laughed at it," he said. "He was a disgrace to our country. He was a disgrace to the FBI."
Trump has maintained that whatever Russia did to meddle with the U.S. elections had nothing to do with him. The Russia investigation still continues under special counsel Robert Mueller, who recently indicted 12 Russians for hacking Democrats' data and stealing voter information. He previously indicted 13 Russians and three companies that allegedly ran a social media troll farm intending to "spread distrust towards the candidates and the political system in general," before and during the election.
Mueller has also indicted several people from the Trump campaign, though none of the allegations substantiated any collusion between the campaign and any Russian interference.
Trump is to meet Russian President Vladimir Putin on July 16 in Helsinki, Finland. He said the attempts to connect him with the Russian activities are hurting America's relationship with Russia. "We're greatly hampered by this whole witch-hunt," he said, adding, "I actually think it hurts our relationship with a lot of countries."
Watch Next:
Chris Chappell gained a huge YouTube following with a channel dedicated to exposing the truth about China. His foray into American politics is already proving to be a success. His channel, "America Uncovered," can be found here.