President Donald Trump appears to be "innocent" and the Senate will not convict him if the House votes to impeach, Sen. Tim Scott (R-S.C.) said.
"One thing is crystal clear, what we heard this week from the House was, no facts, no evidence, nothing that would lead to an impeachment. This is a place where I think all Americans wanted to know: 'where is the fact pattern that leads to a conclusion of impeachment?'" Scott said during a Nov. 23 appearance on Fox News' "Cavuto Live."
"And what we heard instead, was contradictory conclusions from [Alexander] Vindman and [Jennifer] Williams, we heard inconsistency from [Gordon] Sondland, he says there was a quid pro quo but when he talks about the president's own words to him, he said the president said 'no quid pro quo.'"
"So, I am not confused. I am actually more clear that there is no way in the world the Senate can act and convict the president of impeachment because he seems to be innocent of an impeachable offense," Scott said.
Scott said that Democrats planned to impeach Trump from early on and said he'd be "shocked" if the House does not impeach him.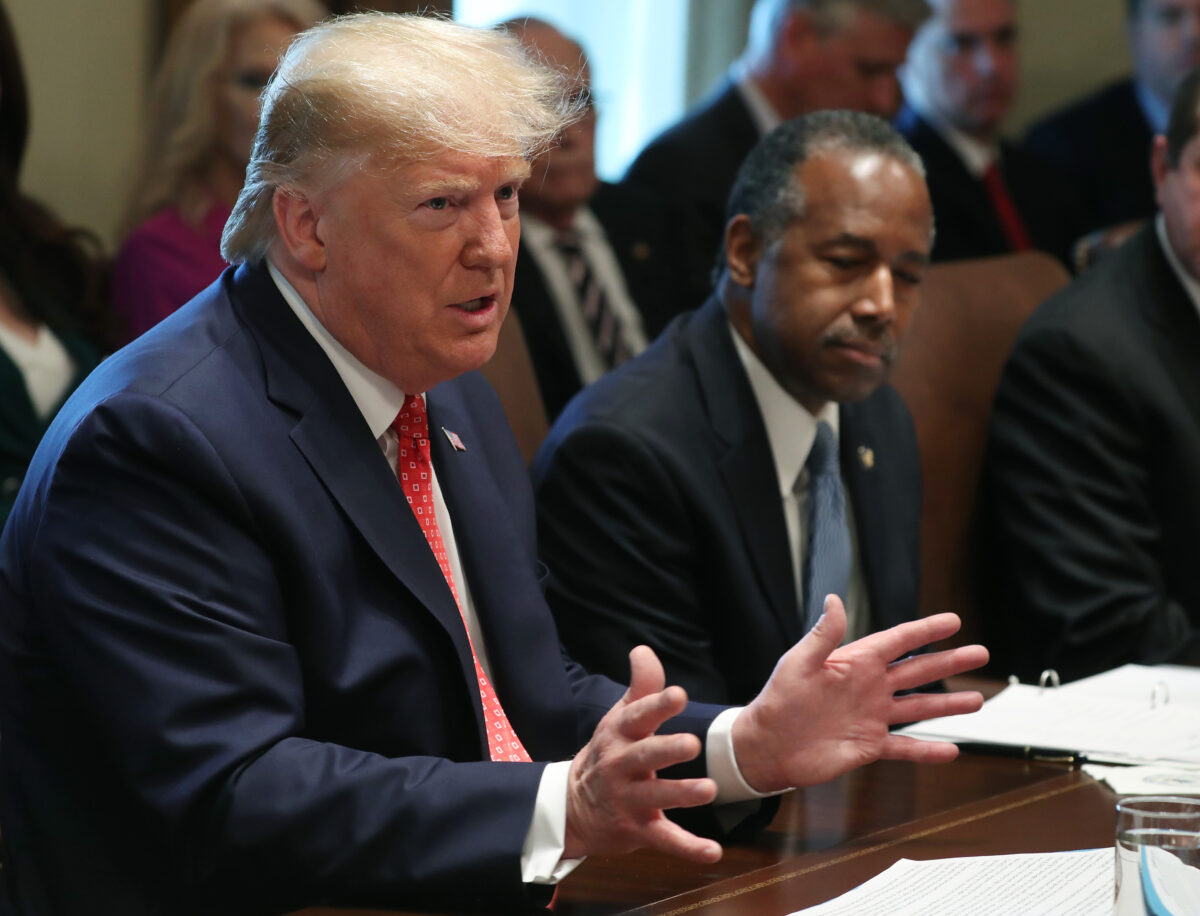 "There is one conclusion that was drawn before the impeachment process began," he said. "Congressman [Al] Green said it really well, we must impeach the president, or we should impeach the president, we have to try to impeach the president or he will win reelection. That was the basis of the process. It is the same way today," Scott said.
Rep. Al Green (D-Texas) said during a May appearance on MSNBC: "I'm concerned that if we don't impeach this president, he will get re-elected."
Green spurred three previous votes on impeachment, all of which failed. Democrats are widely expected to hold a fourth vote, though House Speaker Nancy Pelosi (D-Calif.) has resisted requests for a timeline on how long the House's inquiry will take.
The House can vote to impeach a president, triggering a trial in the Senate. Unless two-thirds of the senators present vote to convict the president, the impeachment fails and the president stays in office. That happened with President Bill Clinton.
Other Republican senators have also said Trump will probably not be removed from office if he is impeached.
"If it were today, I don't think there's any question it would not lead to a removal," Senate Majority Leader Mitch McConnell (R-Ky.) said on Nov. 5. Two weeks later, he added: "I can't imagine a scenario under which President Trump would be removed from office with 67 votes in the Senate."
Democrats hold a majority in the House but the GOP has a 53-47 majority in the Senate after gaining two seats in 2018.