With primary victories in every state voting on March 17, President Donald Trump secured the Republican Party's presidential nomination.
Trump became the GOP's presumptive nominee for 2020, the party stated on March 17.
"Our party is united, our grassroots movement is fired up, and we are ready for FOUR MORE YEARS!" Republican Party Chairwoman Ronna McDaniel wrote on Twitter.
Brad Parscale, Trump's campaign manager, said that the campaign has been seeing record vote totals, "unprecedented enthusiasm," and a unified party.
Trump's wins in Florida and Illinois pushed him over the 1,276 delegate threshold to secure the Republican nomination.
He has won all but one delegate in the 2020 race. Former Massachusetts Gov. Bill Weld won the single delegate in the Iowa caucuses.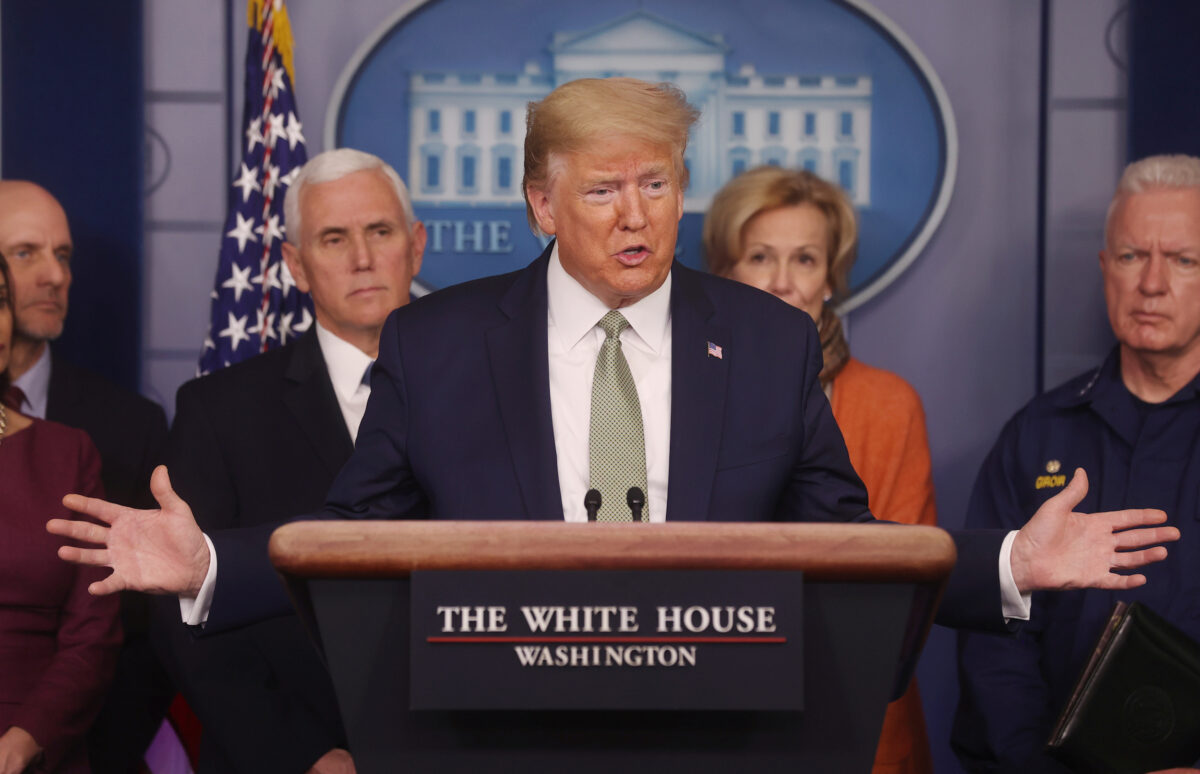 Trump faced little opposition in securing the nomination. Two other candidates—former Congress members Joe Walsh and Mark Sanford—dropped out before the Iowa caucuses.
Some state Republican parties canceled primaries, citing the costs involved and the desire to support the president as he fights for another four years in office.
Trump has remained highly popular among Republicans, with support hovering around 90 percent for years.
The GOP touted high vote totals in the primaries, producing a chart that showed Trump earned more votes in 10 states than either Barack Obama or George W. Bush when they were running for reelection.
"Heading into 2020, President Trump is leaps and bounds ahead of where the past two successful reelection campaigns were. The party is united and enthusiasm is on our side," Steve Guest, a rapid response director for the party, wrote in a blog post containing the chart.
Former Vice President Joe Biden, meanwhile, moved closer to clinching the Democrat Party nomination with wins in Florida, Illinois, and Arizona. Ohio postponed its March 17 primary because of the CCP virus.
The Epoch Times refers to the novel coronavirus, which causes the disease COVID-19, as the CCP virus because the Chinese Communist Party's coverup and mismanagement allowed the virus to spread throughout China and create a global pandemic.