President Donald Trump said that he is prepping for Tuesday's presidential debate with the help of his personal attorney Rudy Giuliani and former New Jersey Gov. Chris Christie.
"We had a little debate prep before we came here," Trump told reporters during a White House press briefing on Sunday, gesturing to Giuliani and Christie, who were seated on the side of the room. "We're doing it. These two gentlemen have been helping."
Both men have been acting as former Vice President Joe Biden during those preparatory sessions, Trump said, adding that the two helpers are "about five times smarter than" his Democratic challenger.
Trump moved on to say that taking questions from White House reporters over the years gives him an advantage over Biden when it comes to the upcoming debate. He also highlighted the press's apparently unbalanced treatment of the presidential candidates, saying it's "disgraceful" and "embarrassing" that only what he described as soft questions are given to Biden.
"Play some of those clips," Trump said, referring to Biden's interview with MSNBC anchor Stephanie Ruhle last week. "Play some of those answers, those—the answers that—where he wasn't able to give an answer, and she's pushing him."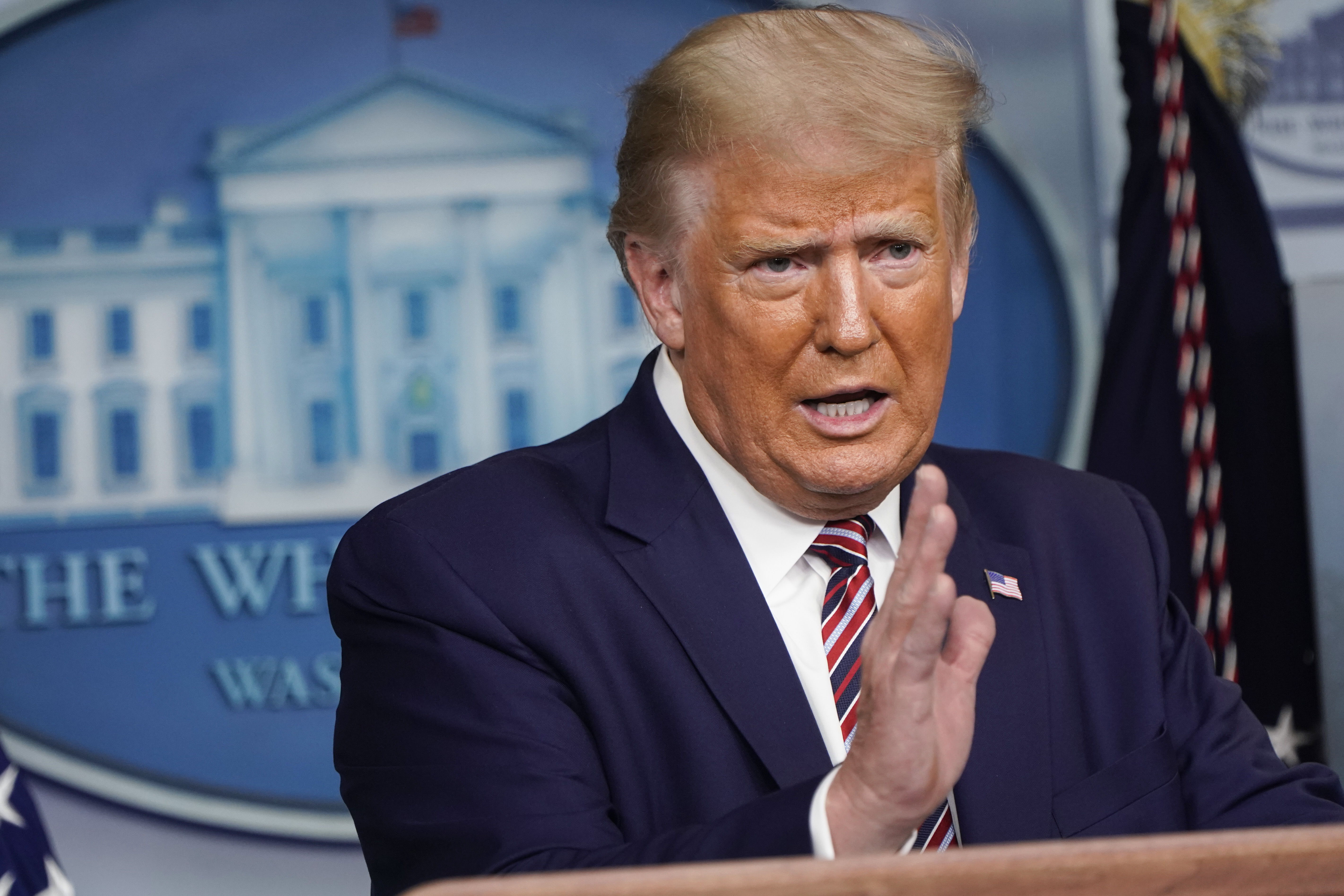 Meanwhile, Biden suggested over the weekend that he would be more aggressive on the debate stage. "I'm prepared to go out and make my case as to why I think he's failed and why I think the answers I have to proceed will help the American people, the American economy, and make us safer internationally," he said during an MSNBC interview, before comparing Trump to Joseph Goebbels, Nazi Germany's propaganda mastermind.
"He doesn't know how to debate the facts because he's not that smart," Biden added.
The first of three debates between Trump and Biden is scheduled to take place Tuesday in Cleveland, Ohio. Case Western Reserve University and the Cleveland Clinic will jointly host the debate after the University of Notre Dame dropped out due to public health concerns. The 90-minute forum will be moderated by Fox News anchor Chris Wallace, who had shared the debate topics with the Commission on Presidential Debates.
Topics for the first presidential debate will include the candidates' records, the Supreme Court, the CCP (Chinese Communist Party) virus pandemic, the economy, race and violence across U.S. cities, and election integrity. Specific questions will not be shared with either the commission or the candidates.