President Donald Trump on Sunday said most White House workers shouldn't get any of the initial doses of the COVID-19 vaccine.
"People working in the White House should receive the vaccine somewhat later in the program, unless specifically necessary," Trump said in a social media statement.
"I have asked that this adjustment be made. I am not scheduled to take the vaccine, but look forward to doing so at the appropriate time," he added.
The White House said earlier Sunday that doses of the newly approved Pfizer vaccine would be given to top officials, as part of government continuity planning.
"Senior officials across all three branches of government will receive vaccinations pursuant to continuity of government protocols established in executive policy," National Security Council spokesperson John Ullyot said in a statement to news outlets.
"The American people should have confidence that they are receiving the same safe and effective vaccine as senior officials of the United States government on the advice of public health professionals and national security leadership," he added.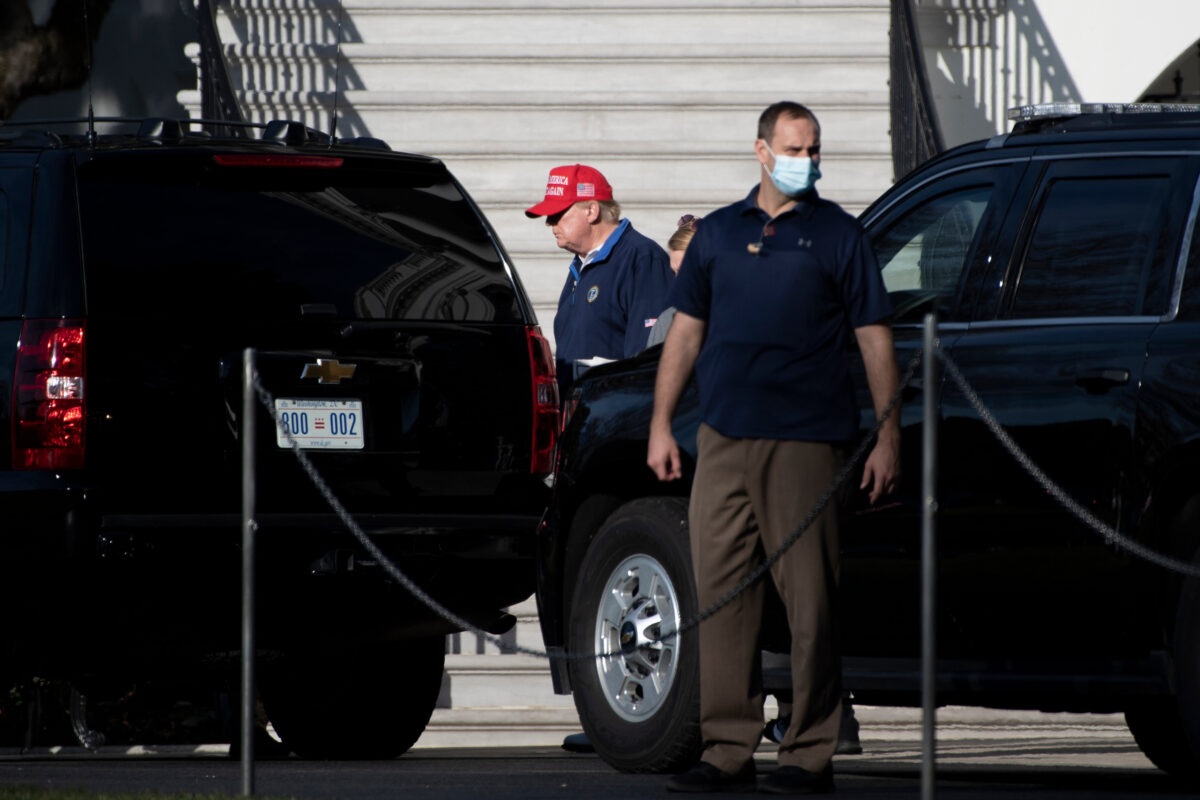 A senior administration official told Roll Call that under Presidential Policy Directive 40, individuals essential to the continuity of government should be prioritized. The policy requires Continuity of Operations (COOP)—a federal government initiative—to ensure that agencies are able to continue performance of essential functions under a broad range of circumstances.
Officials with Operation Warp Speed said that U.S. distribution of the newly approved COVID-19 vaccine created by U.S.-based Pfizer and Germany-based BioNTech will begin on Dec. 14. UPS and FedEx are assisting with shipping the vaccine.
"Make no mistake—distribution has begun," Gen. Gustave Perna, the chief operating officer for Operation Warp Speed, told a press conference in Washington.
"Right now, boxes are being packed and loaded with vaccine, with emphasis on quality control. Within the next 24 hours, they will begin moving vaccine from the Pfizer manufacturing facility to the UPS and FedEx hubs, and then it will go out to the 636 locations nationwide, which were identified by the states and territories."
The vaccine needs to be stored at all times at around -94 degrees F (-70 degrees C) to ensure its effectiveness.
Officials expect 145 sites across the United States to receive the vaccine on Dec. 14, another 425 sites to get doses on Dec. 15, and the remaining 66 sites to receive the vaccine by Dec. 16. If all goes as planned, that will complete the initial delivery of 2.9 million doses, which will be followed in 21 days with a second round of injections.
The Food and Drug Administration granted emergency authorization for Pfizer's vaccine on Dec. 10.
Perna said the timeline remains on track to distribute and administer 40 million doses by the end of the month.
A government advisory board recommended the first doses go to front-line health care workers and long term care facility residents. Ultimately, governors get to decide where the doses are distributed and administered.
Zachary Stieber contributed to this report.