President Donald Trump told a crowd of thousands in Michigan early Nov. 3 that he believes he'll win the state and secure a second term in the White House.
"We're going to win the state of Michigan so easily," he said, adding later: "We are going to win four more years in that very beautiful, beautiful, beautiful house. It's called the White House. We made history together four years ago, and tomorrow we're going to make history once again."
Trump, 74, was speaking in Grand Rapids in his final rally before the election.
Trump flew back to Washington after the event. He'll spend the day and night there as the nation watches to see who wins the election.
Trump, the surprise winner in 2016, has remained confident of another win, promoting his accomplishments and portraying challenger Joe Biden as an establishment figure who had decades in office but got little done.
Trump won Michigan in 2016 by a narrow margin.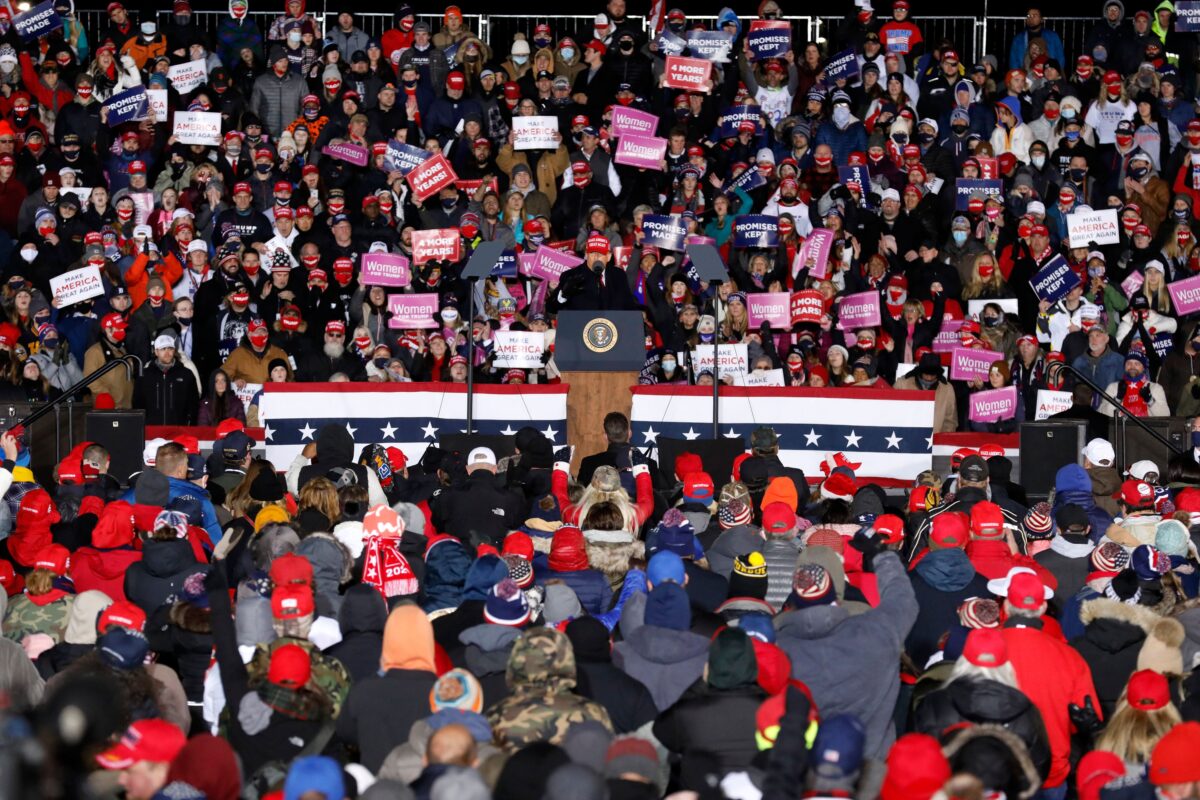 The president has predicted wins in a range of states and told the crowd he believes he'll secure Minnesota, which he lost to Democratic nominee Hillary Clinton in the last election.
"We're going to win Minnesota because of [Rep. Ilhan] Omar and because we did a great job in stopping the riots in Minneapolis," he said.
Pennsylvania, he added, "is looking good."
Biden, the Democratic presidential nominee, toured across Pennsylvania on Monday and had a rally planned there Tuesday before spending the night in his home state of Delaware.
"We're going to win Pennsylvania and we're going to show the world what America stands for," Biden, 77, told a crowd in Beaver County.
Sen. Kamala Harris (D-Calif.), Biden's running mate, and Vice President Mike Pence also made multiple stops in Pennsylvania on Monday.
Nearly 100 million people voted before election day, according to the U.S. Elections Project, including nearly 64 million through mail-in ballots.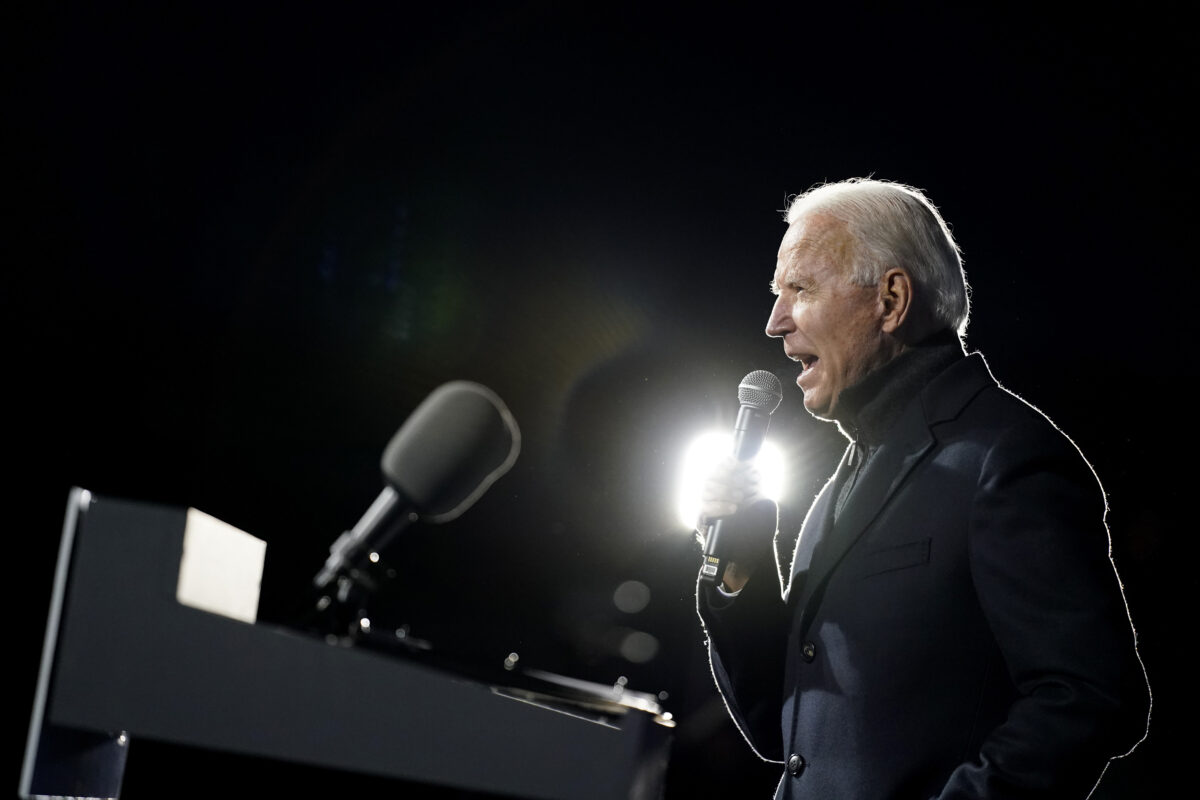 Tens of millions more will vote in person on Election Day, voting expert Michael McDonald, who runs the project, predicted.
If the prediction bears out, the turnout will be the highest percentage since the 1900 election.
Trump went on a whirlwind tour of states in recent days, making stops in Florida, Georgia, and Ohio, among others. He drew thousands of people at each stop, with few wearing masks or social distancing.
Biden focused his efforts on Pennsylvania in restrictive events that saw crowds in the hundreds.
Biden told reporters at the airport in Delaware early Tuesday that he's feeling good before giving a thumbs up and climbing the stairs to his campaign plane. He was en route to Scranton.
Biden planned to travel to Philadelphia in the afternoon. He, his wife, Harris, and Harris's husband Douglas Emhoff will address the nation on election night in Wilmington.
Trump's schedule was bare except for a morning trip to the Republican National Committee offices in Arlington, Virginia.