President Donald Trump on Sunday said that his administration will try to provide a "much cheaper system" than the Affordable Care Act (ACA), also known as Obamacare.
"We have gotten rid of [the] Obamacare mandate—the central point. It's no good, too expensive—you don't get your doctor," Trump said at a Sunday news conference. "Obamacare is terrible … but if we can end Obamacare and come up with a much cheaper system … we are going to have a much better plan," he added.
Under Obamacare, "you don't get your doctor—you don't get your plan" the president said, adding that it has been "terrible" for some people.
Trump's remarks come in the midst of speculation about whether Amy Coney Barrett, who was nominated by Trump to the Supreme Court on Saturday, would rule against Obamacare.
Democrats over the weekend said that Barrett would undo former President Barack Obama's signature health care mandate.
"President Trump sees a chance to fulfill his explicit mission to steal away the vital protections of the ACA from countless families who have come to rely on them for their health, their financial security, and the lives of those they love," Democratic nominee Joe Biden said at an event in Wilmington, Delaware. "It should come as no surprise that President Trump would nominate Judge Amy Coney Barrett."
He added: "She has a written track record, disagreeing adamantly with the Supreme Court's decision to uphold the ACA. In fact, she publicly criticized Chief Justice Roberts' opinion upholding the law eight years ago."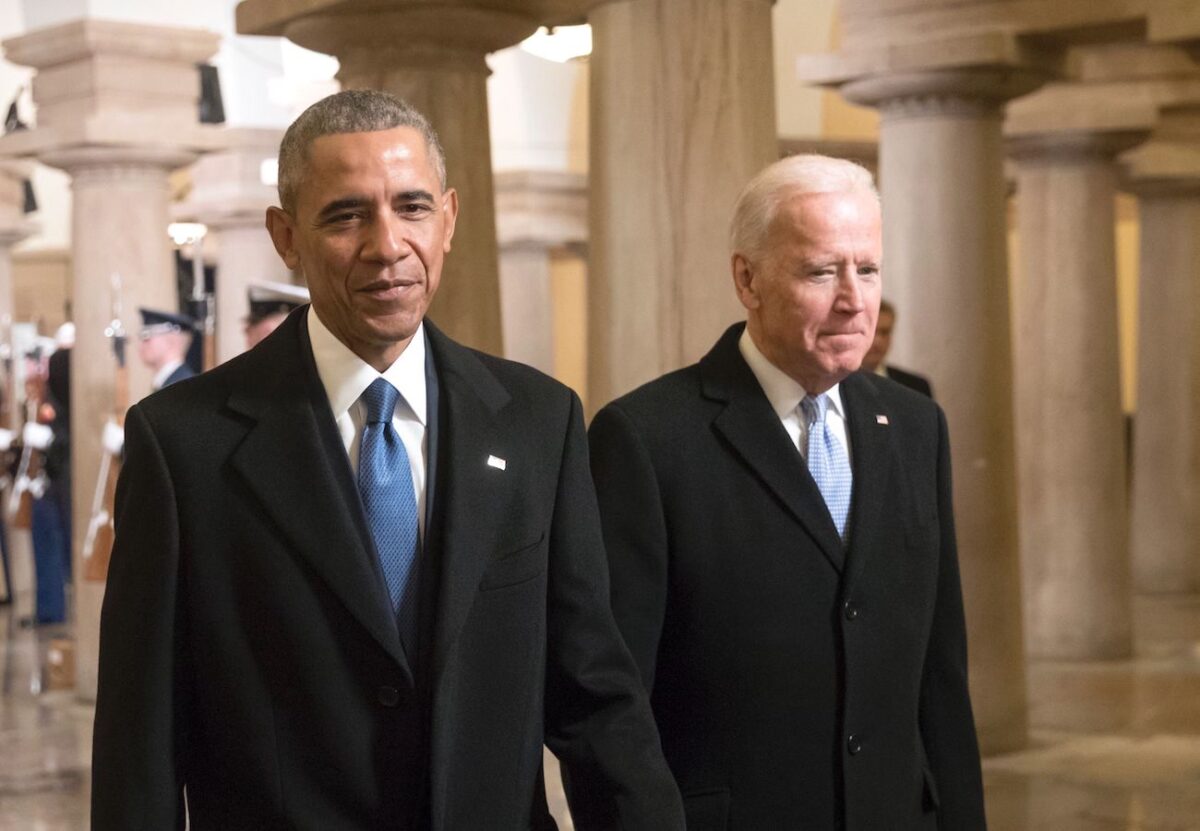 Roberts's opinion treated Obamacare's individual mandate penalty as a tax, which preserved the legislation. In a 2017 article, Barrett argued that if Roberts treated the mandate as it was described in the legislation, the law would be invalidated.
"Chief Justice Roberts pushed the Affordable Care Act beyond its plausible meaning to save the statute. He construed the penalty imposed on those without health insurance as a tax, which permitted him to sustain the statute as a valid exercise of the taxing power," Barrett wrote. "Had he treated the payment as the statute did—as a penalty—he would have had to invalidate the statute as lying beyond Congress's commerce power."
The White House is challenging Obamacare via the individual mandate, and the Justice Department argued that the entire law should be declared void after Congress eliminated the penalty.
"The entire ACA thus must fall with the individual mandate, though the scope of relief entered in this case should be limited to provisions shown to injure the plaintiffs," the DOJ said (pdf).
Ivan Pentchuokov contributed to this report.