President Donald Trump said this week he may be willing to cooperate with the impeachment inquiry, but only "if the rules are fair."
When asked on Oct. 9 at an event in the Roosevelt Room of the White House whether he would participate if House Speaker Nancy Pelosi (D-Calif.) were to hold a vote on the impeachment proceedings, Trump said he may cooperate under certain conditions.
"We would if they give us our rights. It depends," Trump answered.
He continued by saying he most likely would not cooperate with the inquiry if he is told by Democrats that "you can't have lawyers, you can't ask questions, you can't have anybody present, all of these crazy things."
He eventually told reporters he would be willing to cooperate "if the rules are fair."
Trump's comments came after Pelosi released a statement late Tuesday in response to the White House's previous assertion that it would not cooperate with the impeachment inquiry.
"For a while, the president has tried to normalize lawlessness," Pelosi said in her statement.
"Now, he is trying to make lawlessness a virtue. The American people have already heard the president's own words—'do us a favor, though.' The president's actions threaten our national security, violate our Constitution and undermine the integrity of our elections. The White House letter is only the latest attempt to cover up his betrayal of our democracy, and to insist that the president is above the law."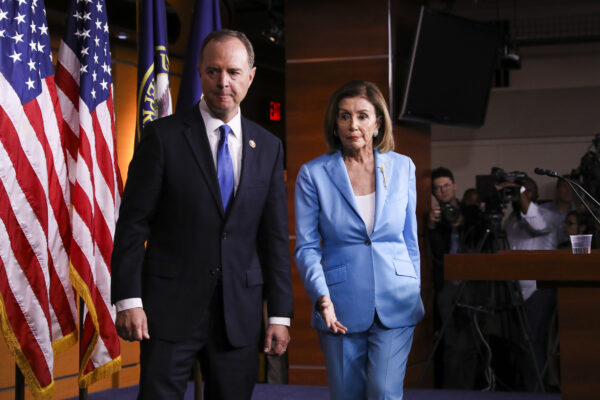 The impeachment inquiry into Trump, which was announced by Pelosi on Sept. 24, centers around a July 25 phone call between Trump and Ukrainian President Volodymyr Zelensky, in which Pelosi alleged that Trump "seriously violated the Constitution."
House Democrats have accused Trump of abusing his power by asking Ukraine's president to investigate Joe Biden and his son, Hunter. Trump has denied any wrongdoing, saying that his request for Ukraine's assistance to look into Biden's dealings was intended to investigate alleged corruption, not to look for information on a political opponent.
On Oct. 8, White House counsel Pat Cipollone addressed a letter to Pelosi and three committee chairmen saying it would not participate in the "highly partisan and unconstitutional" impeachment inquiry into Trump.
The letter stated the inquiry "violates fundamental fairness and constitutionally mandated due process," and Cipollone called on House members to cease their impeachment efforts.
White House press secretary Stephanie Grisham said in a statement: "The president has done nothing wrong, and the Democrats know it. For purely political reasons, the Democrats have decided their desire to overturn the outcome of the 2016 election allows them to conduct a so-called impeachment inquiry that ignores the fundamental rights guaranteed to every American.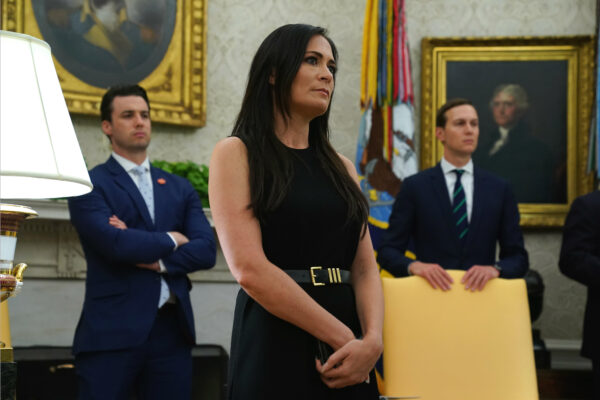 "These partisan proceedings are an affront to the Constitution—as they are being held behind closed doors, and deny the president the right to call witnesses, to cross-examine witnesses, to have access to evidence, and many other basic rights."
The eight-page letter (pdf) was addressed to Pelosi, House Permanent Select Committee on Intelligence Chairman Adam Schiff (D-Calif.), House Foreign Affairs Committee Chairman Eliot Engel (D-N.Y.), and House Committee on Oversight and Reform Chairman Elijah Cummings (D-Md.).
Epoch Times reporters Mimi Nguyen Ly and Janita Kan contributed to this report.