President Donald Trump stated that he struggled to watch the entire video of George Floyd's arrest and death while in Minneapolis police custody.
"The George Floyd case, nothing has to be said. I watched that," Trump told Fox News on Wednesday night. "I couldn't really watch it for that long a period of time, it was over eight minutes. Who could watch that?
Trump added that "it doesn't get any more obvious or it doesn't get any worse than that."
The video clip showed Floyd, a black man, being pinned by his neck by an officer while other officers look on. Floyd is heard pleading for his life, saying he couldn't breathe.
The former officer charged in his death, Derek Chauvin, was charged with second-degree murder, while the other three officers were charged with aiding and abetting second-degree murder. All four have been fired.
"I just left a big group of the top sheriffs and law enforcement people in the country, and nobody was sticking up for what he did," Trump said on Fox News, referring to Chauvin.
The interview with Fox came about a day after the president signed an executive order that gives incentives for police departments to improve their training and creating a database for offenders.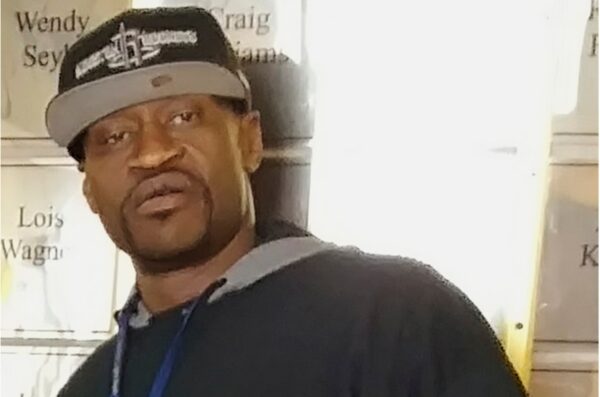 Trump also was asked about the shooting death of Rayshard Brooks, who was killed outside an Atlanta Wendy's after a confrontation with police in which he allegedly took an officer's taser. Brooks' death also prompted protests near the Wendy's before it was burned to the ground.
"I thought it was a terrible situation, but you can't resist a police officer," Trump said on Fox News of the incident, saying the interaction was "out of control."
Brooks had been sleeping in his vehicle, which was allegedly parked in the middle of the Wendy's drive-thru, when officers approached him.
"If you have a disagreement, you have to take it up after the fact," Trump said.
On Wednesday, Fulton County District Attorney Paul Howard announced that Brooks's cooperative demeanor before the arrest attempt played a role in the decision to charge Rolfe. He suggested that Brooks didn't appear to present a threat.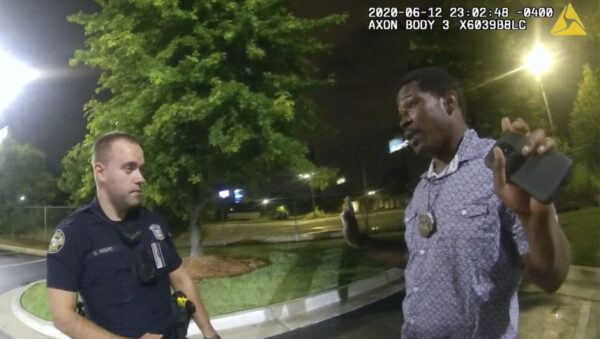 "Even though Mr. Brooks was slightly impaired, his demeanor during this incident was almost jovial," Howard said at a press conference after his team studied video evidence, spoke with 10 witnesses, and consulted with an expert on stun guns.
"Once Mr. Brooks was shot, there is an Atlanta policy that requires that the officers have to provide timely medical attention to Mr. Brooks or to anyone who is injured. But after Mr. Brooks was shot, for some period of 2 minutes and 12 seconds, there was no medical attention applied to Mr. Brooks," the district attorney remarked.
An attorney representing Rolfe said that the officer "was polite and courteous to Mr. Brooks during the entire encounter" and "Mr. Brooks was polite and cooperative until Officer Rolfe placed him under arrest."
"Suddenly, without warning or provocation, Mr. Brooks chose to violently attack two uniformed police officers. Officers Brosnan and Rolfe used the least amount of force possible in their attempts to place Mr. Brooks into handcuffs. They attempted to leverage him to the ground while giving him loud, clear verbal commands. In response, Mr. Brooks continued actively resisting lawful efforts to arrest him," Rolfe's attorney said.