President Donald Trump said on Sept. 23 that he believes he could get a Nobel Prize.
A reporter asked Trump during his United Nations visit in New York whether he could solve "this outstanding issue of Kashmir." The region sits on the Indian subcontinent. India controls portions of the region, Pakistan controls other portions, and China controls one area.
If Trump could solve the situation, he would "be deserving a Nobel Prize" for his work on the issue, the reporter said.
"I think I'll get a Nobel Prize for a lot of things. I think I'm going to get a Nobel Prize for a lot of things—if they gave it out fairly, which they don't," Trump responded.
"They gave it out—well, they gave one to Obama immediately upon his ascent to the presidency, and he had no idea why he got it. And you know what? That was the only thing I agreed with him on."
Trump has been nominated for the Nobel Peace Prize by at least two people, lawmakers in Norway.
Per-Willy Amundsen, one of the lawmakers, said in February that the situation with North Korea "has been a very difficult situation and the tensions have since lowered and a lot of it is due to Trump's unconventional diplomatic style."
Trump said that same month that Japan's Prime Minister Shinzo Abe sent him a letter informing Trump he also nominated him for the prize for his work on the North Korea situation.
In June, Trump became the first American president to set foot in North Korea as he met with the leader of the country Kim Jong Un. Trump, who has met with Kim multiple times, has said the communist regime could become rich if it agrees to halt nuclear weapons testing and opens itself up to the world.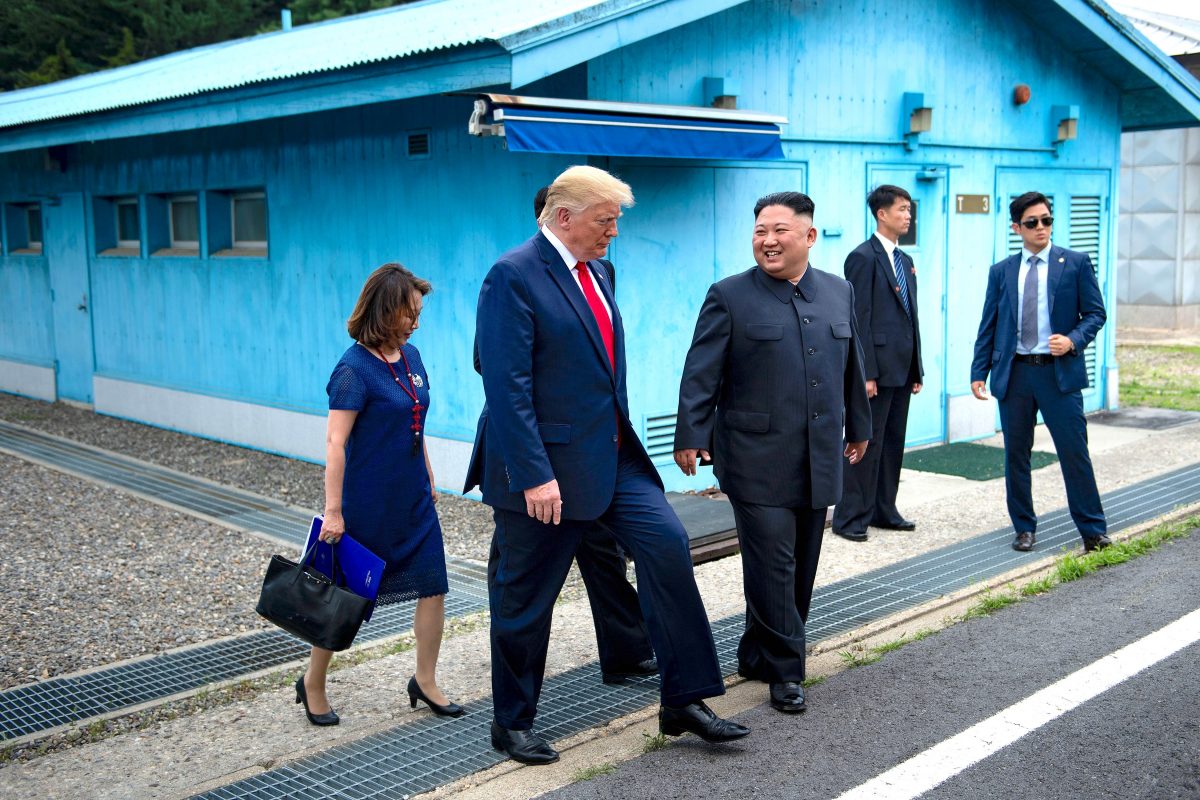 The Nobel Peace Prize will be announced on Oct. 11. The Norwegian Nobel Committee decides who wins the award.
Asked about Trump's chances of winning, former President of Colombia Juan Manuel Santo, who won the award in 2016, told Fox News that there hasn't yet been enough progress with North Korea.
David Trimble, former first First Minister of Northern Ireland, who won the prize in 1998, said Trump could win it.
"Trump is going to do what he wants to do and what he thinks is best. And the Norwegian Nobel Committee acts on the basis of the nominations it receives. Some who deserve it never win," he said.
"And it's important to remember that (in the case of North Korea) it is not just a member of saying nice things but applying pressure. And it is better if it's done in a way that does as little damage as possible."
A previous version of this article incorrectly described Kashmir. Epoch Times regrets the error.