President Donald Trump said in remarks to reporters Saturday that he may invoke the Defense Production Act with respect to two more companies to compel them to make supplies amid the outbreak-related shortage.
"We're looking at two companies that have not lived up to what they said," Trump said, according to footage shared by reporter Kelly O'Donnell on March 28.
Trump said the companies "heard we're going to use it," referring to the Korean War-era law that lets a sitting president order private sector businesses to make items deemed critical for national security, adding, "and now they're rolling out the red carpet."
"I would say we'll use it again maybe once or twice, we have a couple of little problem children and we'll use it when we have to," Trump said.
The president did not name the companies or provide further details about what type of supplies specifically the firms are in talks to produce.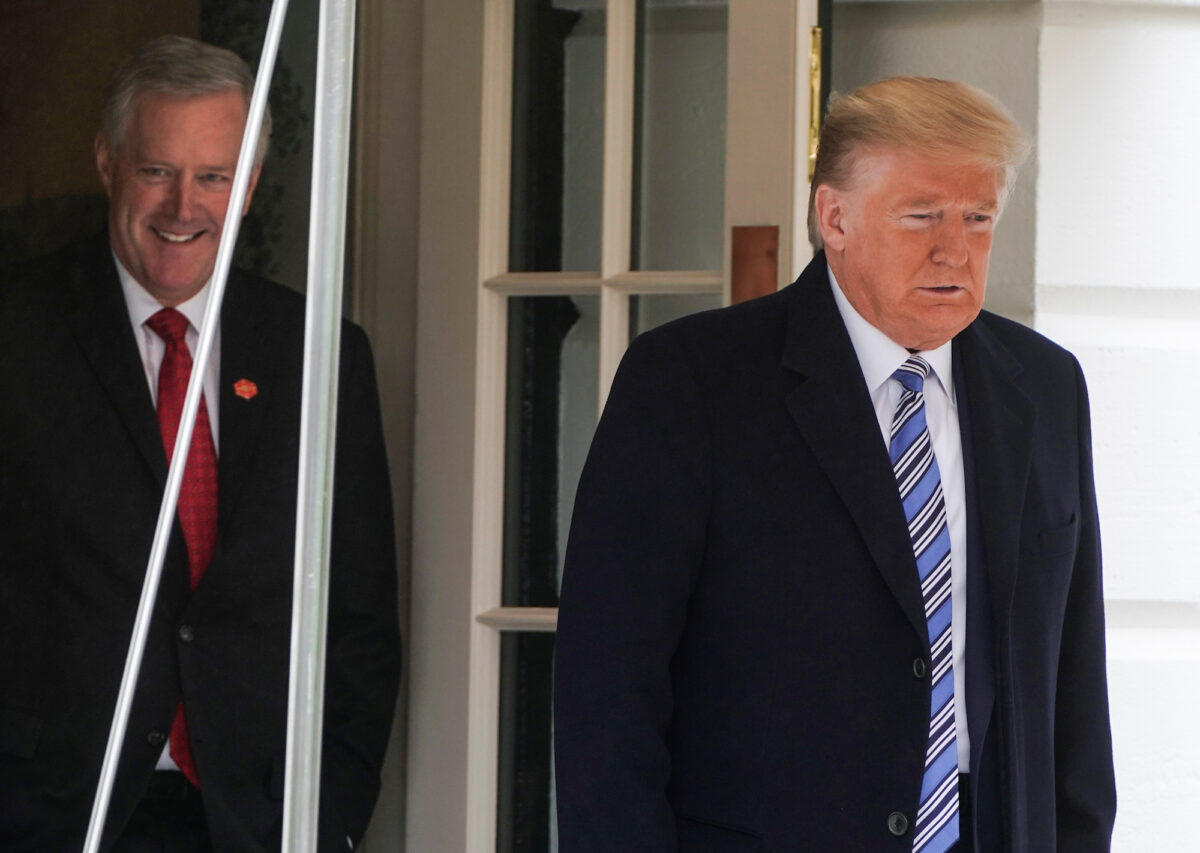 "We want to get our country back to work. The doctors, nurses, first responders, everybody doing a phenomenal job—beyond good," Trump said of the people on the front line of the pandemic.
Earlier Friday, Trump said he deployed the Act and "used it three of four times," adding that he "pulled it back three times because the companies came through in the end, they didn't need the Act."
"It's been great leverage," Trump added.
Trump invoked the Act on Friday to compel General Motors to produce more ventilators.
The rapid outbreak of the CCP virus, which has killed thousands of people globally, has strained health care systems around the world and led to a shortage of ventilators needed to treat patients suffering from the flu-like illness, which can lead to breathing difficulties and pneumonia in severe cases.
The Epoch Times refers to the novel coronavirus as the CCP virus because the Chinese Communist Party's coverup and mishandling allowed the virus to spread throughout China and create a global pandemic.
After indicating he had invoked the Act with respect to GM, Trump said that "negotiations with GM regarding its ability to supply ventilators have been productive, but our fight against the virus is too urgent to allow the give-and-take of the contracting process to continue to run its normal course."
He said the action "will help ensure the quick production of ventilators that will save American lives."
GM said in a statement in response to Trump it has been working with ventilator firm Ventec Life Systems and GM suppliers "around the clock for over a week to meet this urgent need" and said its commitment to Ventec's ventilators "has never wavered."
The act grants the president power to expand industrial production of any key materials or products for national security and other reasons.
Also on Friday, Trump named Peter Navarro as the national Defense Production Act policy coordinator.
"My order establishes that Peter will serve as national Defense Production Act policy coordinator for the federal government," Trump said at a White House briefing. "That's a very important position. More important probably than it's almost ever been in our country."
Trump said his administration would "either make or get" 100,000 ventilators in the next 100 days, amid fears of a looming shortage of the life-saving devices.
Reuters contributed to this report.