House Speaker Nancy Pelosi (D-Calif.) and other congressional leaders weren't informed of the raid on ISIS terrorist leader Abu Bakr al-Baghdadi ahead of time, said President Donald Trump, saying that he believes someone would have leaked information about it.
Trump confirmed the death of Baghdadi in a press conference on Oct. 27, saying the ISIS leader died in a tunnel during a nighttime raid in northern Syria. The terrorist leader brought three children with him into the tunnel and detonated a suicide vest, killing them and himself.
"Some" leaders were told about the raid beforehand and others were being informed as he made his Sunday morning announcement, Trump said.
"We were going to notify them last night, but we decided not to do that because Washington leaks like I've never seen before," he said. "There's no country in the world that leaks like we do, and Washington is a leaking machine.
"I told my people we will not notify them until our great people are out—not just in, but out."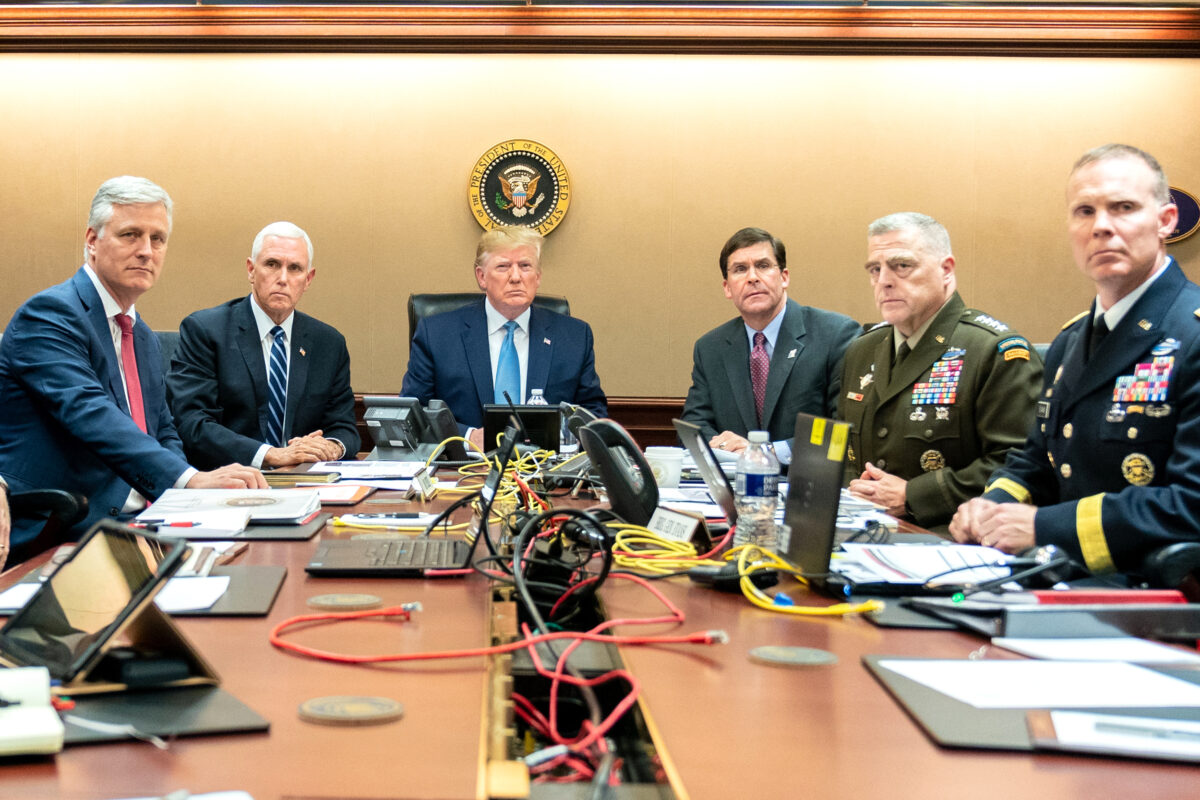 He confirmed that Pelosi was among those who wasn't told in advance.
Trump said he did speak with Sen. Lindsey Graham (R-S.C.) and Sen. Richard Burr (R-N.C.) about the operation after it was completed.
"I wanted to make sure this was kept secret. I don't want to have lost men and women. I don't want to have people lost," he said, adding that a "leak could have caused the death of all of them."
According to CBS News, the House Intelligence Committee said it wasn't informed of the raid, either.
The president also said that if there was a leak, it may not have even mattered.
"They're so good that I think nothing was going to stop them anyway," Trump said, referring to the U.S. Special Forces involved in the mission.
No U.S. personnel were killed in the mission, he said; a military dog was injured.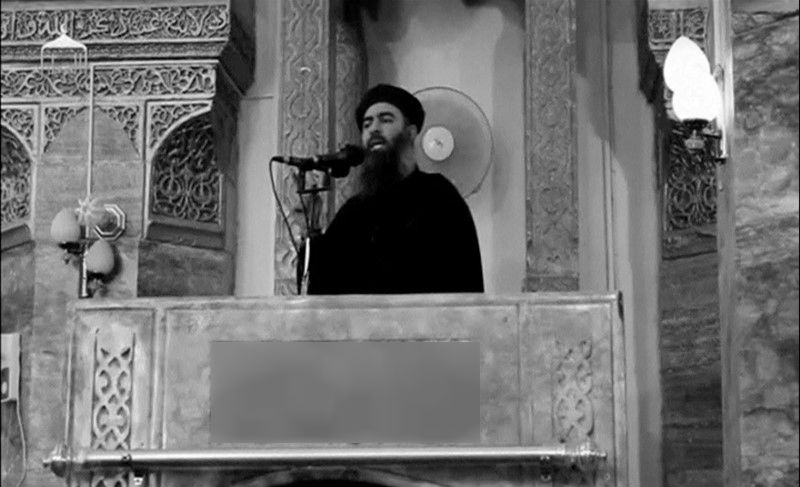 "Baghdadi and the losers who worked for him, and losers they are, they had no idea what they were getting into. In some cases, they were very frightened puppies," the president said. "He died like a dog. He died like a coward. The world is now a much safer place. God bless America."
During its height, ISIS ruled over about 8 million people in Syria and Iraq, with its claimed capital being Raqqa, Syria. The group quickly gained notoriety after it posted gruesome beheading and torture videos online. At the same time, the group was able to quickly seize territory amid the vacuum left during the Syrian Civil War, which began in 2011.
In March, the Trump administration declared an end to the group's rule in Syria. "The caliphate is gone as of tonight," he said in a speech at the time.