President Donald Trump on Feb. 1 said there is a "good chance" that he will have to declare a national emergency to secure funds for a border wall.
Asked if he will definitely declare a national emergency, the president said, "I think there's a good chance we'll have to do that."
"I don't want to say," he added. "You'll hear the State of the Union and let's see what happens."
Trump reached a deal with Democrats on Jan. 25 to reopen the government for three weeks so that lawmakers can negotiate a deal that includes funds for a border wall—the president's landmark campaign promise.
On Jan. 31, Nancy Pelosi said that Democrats will not include any money for a border wall in their proposed legislation.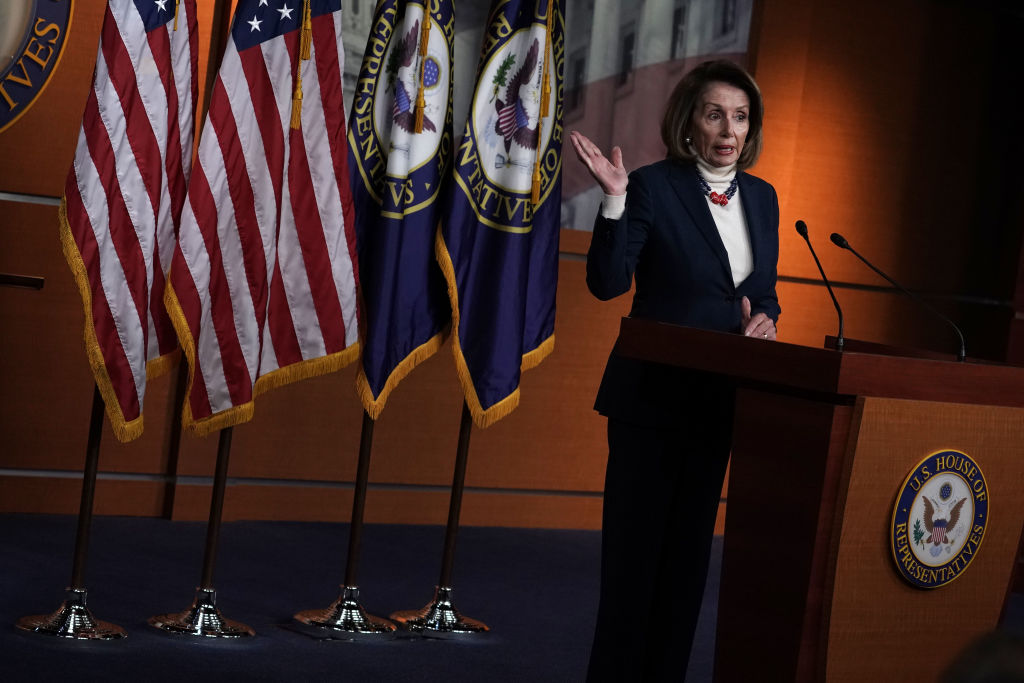 Trump told reporters at the Oval Office on Feb. 1 that the federal government is already building the wall.
"We haven't declared the national emergency yet, but we're building the wall," the president said. "The chant should be now, 'Finish the wall.'"
The president and Democrats are at an impasse over Trump's request for $5.7 billion in funds for border wall construction. The wall is part of a larger border security package requested by experts at the Department of Homeland Security.
Trump told Congressional leaders that he won't sign a spending bill which does not include funds for a border wall. Republicans in the Senate need at least seven Democrat votes to sign a spending measure. The last time the Senate voted on a proposal which included funds for a wall, only one Democrat voted in favor of the legislation.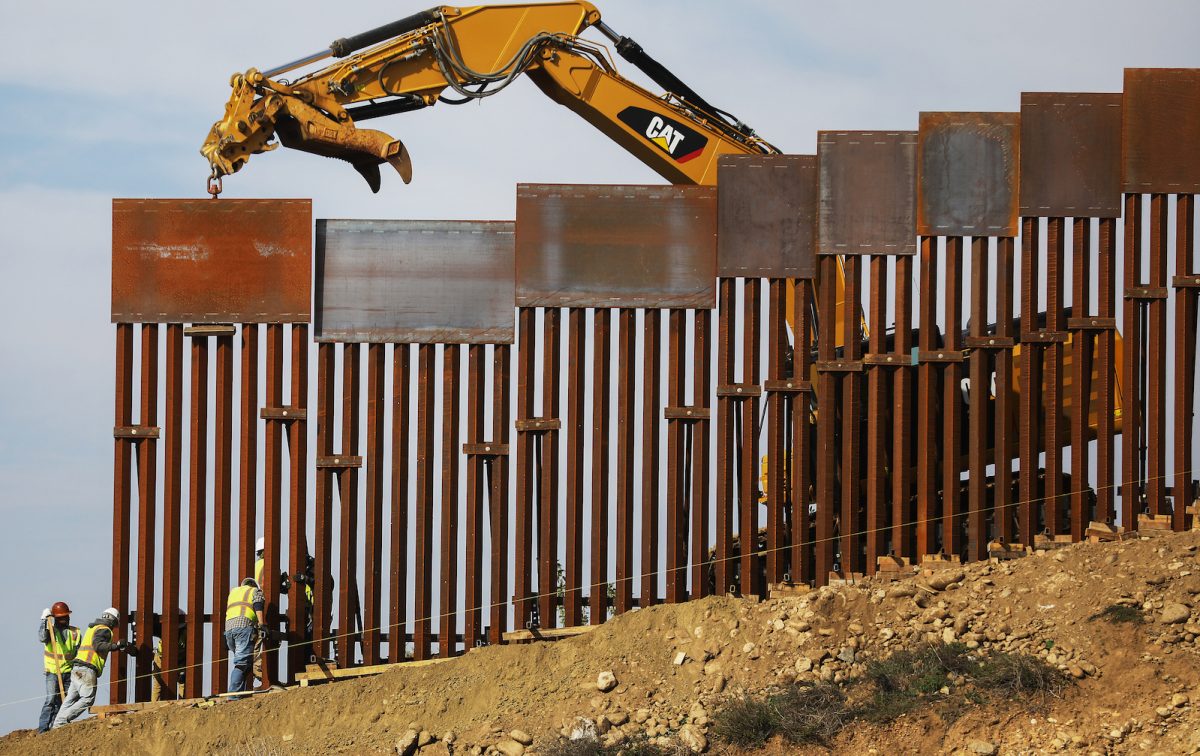 "We will be looking at a national emergency because I don't think anything's going to happen," Trump said. "I don't think Democrats want border security. And when I hear them talk about the fact that walls are immoral and walls don't work—they know they work."
Trump can declare an emergency and use funds drawn from other causes to fund wall construction. Asked if he expects the move to be challenged in courts, he said "well, we have very strong legal standing."
"When they go to the ninth circuit, things happen," the president said, referring to the liberal Ninth Circuit appellate court which has often obstructed the administration's agenda. "It's a shame, what they do."
The president has repeatedly pointed to a crisis on the southwest border, where lethal drugs, criminal gangs, illegal aliens, and human traffickers pour into the United States unimpeded.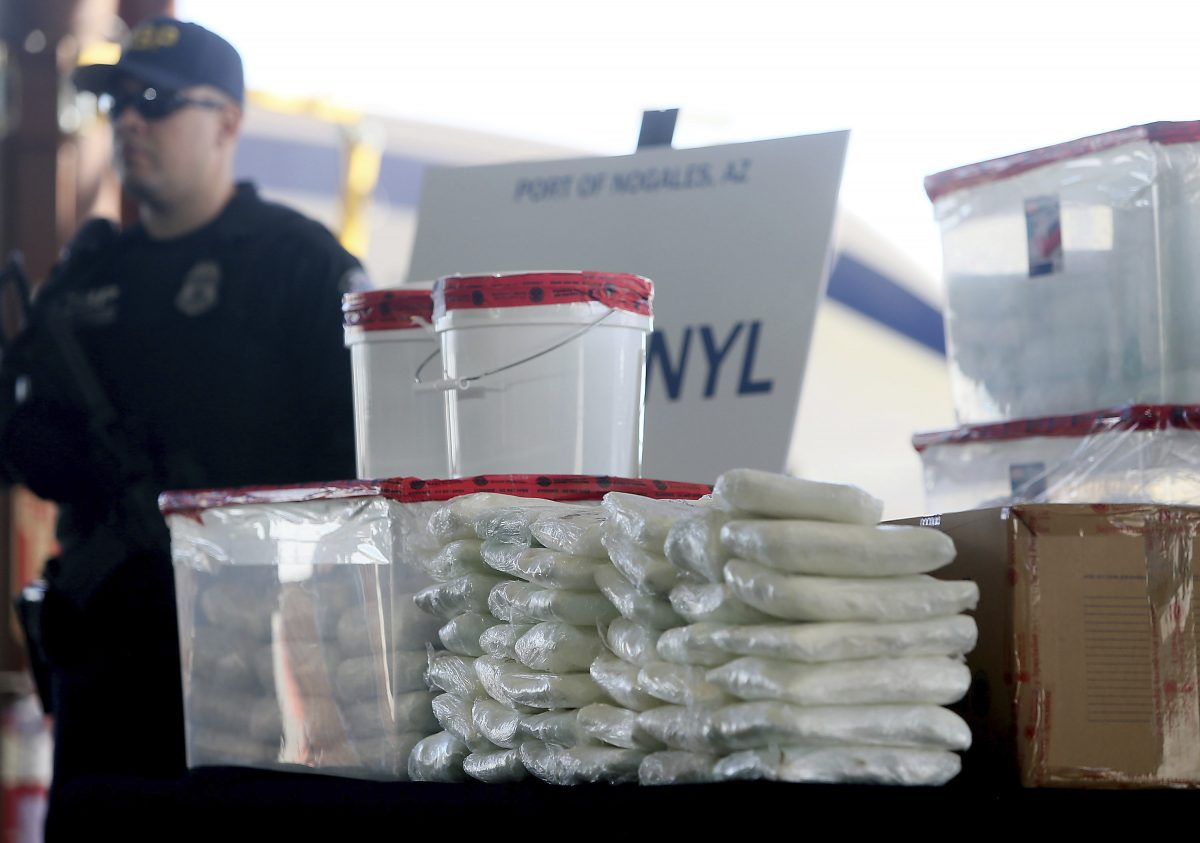 A former Department of Homeland Security official wrote in an editorial on Jan. 30 that 10,000 children are trafficked across the border annually.
"Roughly 10,000 children are being smuggled into the U.S. every year to be sold as sex slaves," DHS Special Agent Timothy Ballard wrote. "We owe it to them to finish this wall and protect them from the monsters within."
On Jan. 31, U.S. Customs and Border Protection officials announced their biggest fentanyl bust ever, saying they captured nearly 254 pounds of the deadly synthetic opioid from a secret compartment inside a load of Mexican produce heading into Arizona. Enough drugs were contained in the shipment to kill millions of people.
U.S. Drug Enforcement Administration officials have said that while 85 percent of the illicit fentanyl entering the United States from Mexico is seized at San Diego-area border crossings, an increasing amount is being detected on the border with Arizona, a state where the Sinaloa cartel controls the drug trade and fatal fentanyl overdoses are rising.
The Associated Press contributed to this report.