President Donald Trump called on police in the nation's capital to protect statues as vandals toppled a memorial to Albert Pike, a former Confederate soldier.
Using multiple sets of ropes, vandals pulled down the 11-foot statue of Pike in Washington late Friday just before midnight.
They then set the statue on fire, chanting "No justice, no peace!" and "No racist police!"
"The D.C. Police are not doing their job as they watch a statue be ripped down & burn," Trump, a Republican, wrote in a statement on Twitter.
"These people should be immediately arrested. A disgrace to our Country!" he added.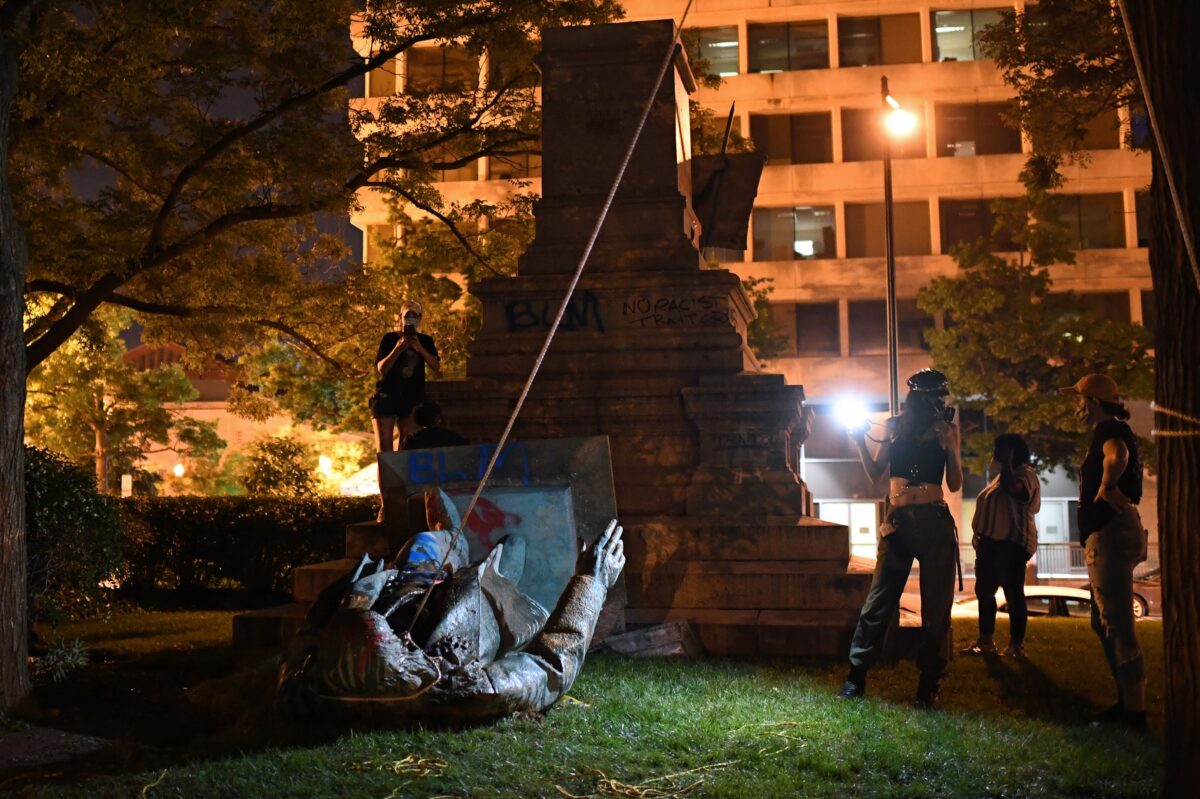 Alaina Gertz, a Metropolitan Police Department spokeswoman, told The Epoch Times that Pike's statue "sits in a federal park and therefore is within the jurisdiction of National Park Service and the United States Park Police."
"No arrests were made," she added in the brief emailed statement.
The office of Mayor Muriel Bowser, a Democrat, didn't respond to a request for comment. The Park Police didn't return a phone call.
In video footage showing the statue being toppled, officers are not near the statue.
One video captured later showed police dousing the flames.
A Black Lives Matter activist told a local reporter that the message sent by removing the statue was "the uprising is still here."
"Like, slavery was not ended by just, like, calm conversations. Like you had slave revolts, you had people organizing, you had uprisings," the woman said.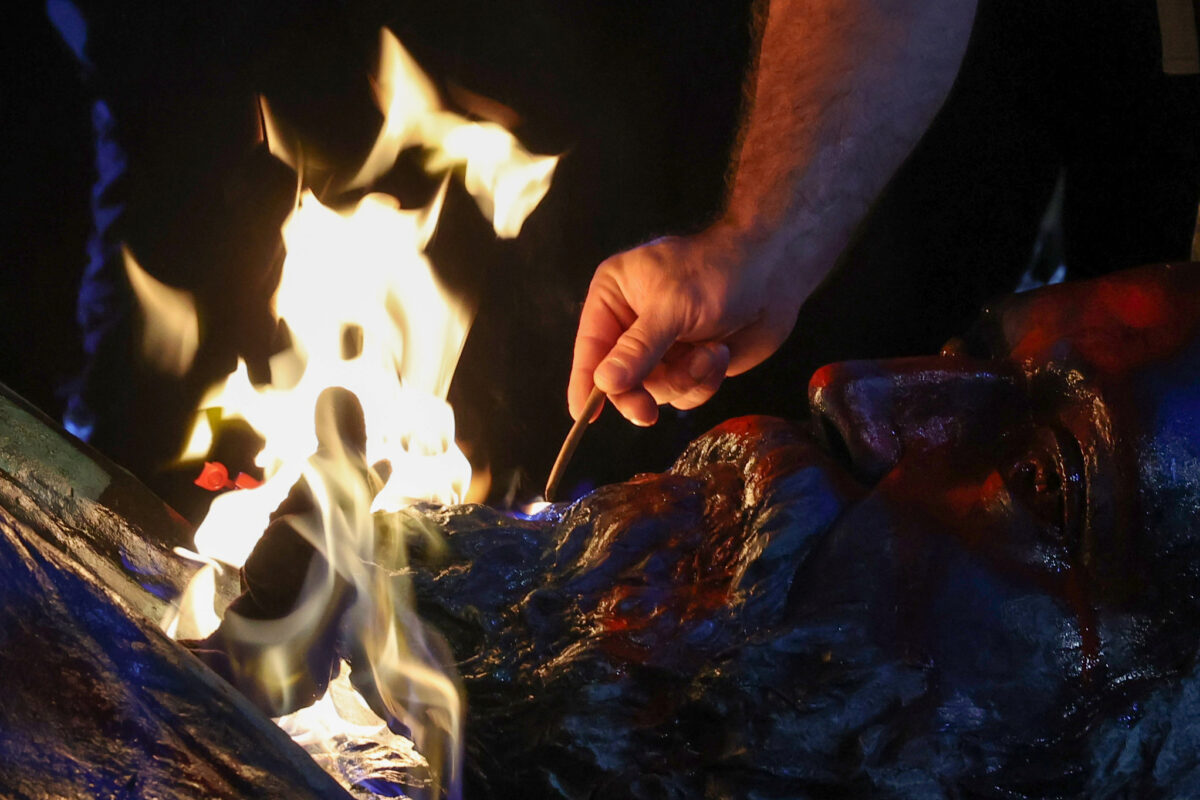 "There are folks that won't even recognize that slavery even happened. We have a long way to go, and the fact is that you need to trust the social movements, you need to trust the people who are trying to push us forward instead of telling everybody what you can't do," she added later. "And so right now we're saying that we need to defund the police, we need to abolish the police and prisons. Because those are a part of the white supremacist system."
Pike's statue, the only outdoor sculpture in the District of Columbia showing a Confederate officer, was located at 3rd Avenue and D Street. It was near a police department building.
Pike, born in Massachusetts, settled in Arkansas and became known for representing Native Americans in disputes with the federal government.
He opposed secession but sided with the Confederacy and became a brigadier general, according to a virtual museum. He enlisted more than 2,000 Native Americans to fight for the Confederate Army. He later resigned from his position.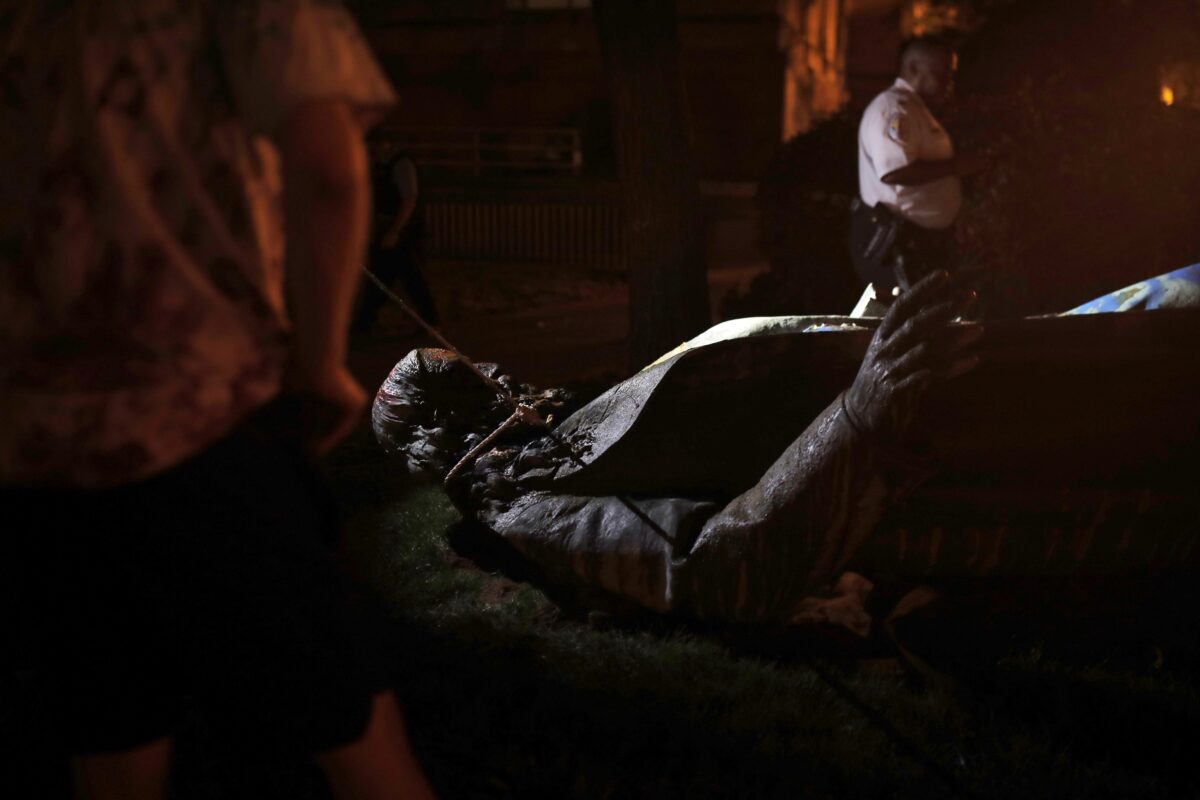 The memorial to Pike said he was an author, poet, scholar, soldier, jurist, orator, philanthropist, and philosopher.
After the statue was removed, the D.C. Council said it's been calling for the federal government to remove Pike's statue since 1992.
Pike was described in a council proposal as the "chief founder" of the post-Civil War Ku Klux Klan.
According to the Encyclopedia of Arkansas, Pike may have been involved with the Klan, but no definitive proof shows that he was. Pike was a longtime member of the Masonic Lodge and rose to a high-level position in the group.
He died in Washington in 1891. The statue was erected in 1901.