President Donald Trump said an apparent leak on Russian interference in the 2020 election was designed to hurt Democratic presidential candidate Sen. Bernie Sanders (I-Vt.) before calling for an investigation.
Before leaving on a trip to India, the president told reporters at the White House that "nobody briefed [him] about that at all" when he was asked about the alleged Kremlin interference to bolster Sanders's campaign. Trump then offered critical words to a longtime congressional foe.
"They leaked it, Adam Schiff and his group, they leaked it to the papers. They ought to investigate Adam Schiff for leaking that information," Trump said, referring to House Intelligence Chairman Schiff, a Democrat from California. "He should not be leaking information out of Intelligence."
Schiff served as the lead architect during Trump's impeachment inquiry and lead prosecutor during the subsequent trial in the Senate, which resulted in the president's acquittal. Schiff's panel also held a public hearing with former special counsel Robert Mueller, who led a two-year investigation into whether Russia helped Trump win the election in 2016, but Mueller's report ultimately concluded that Moscow didn't collude with Trump's campaign at all.
"I think what it could be is, you know, the Democrats are treating Bernie Sanders very unfairly and it sounds to me like a leak from Adam Schiff because they don't want Bernie Sanders to represent them. It sounds like it's [2016] all over again for Bernie Sanders," Trump told reporters on Sunday. Following his 2016 victory, Trump accused the Democratic Party of favoring former Secretary of State Hillary Clinton over Sanders.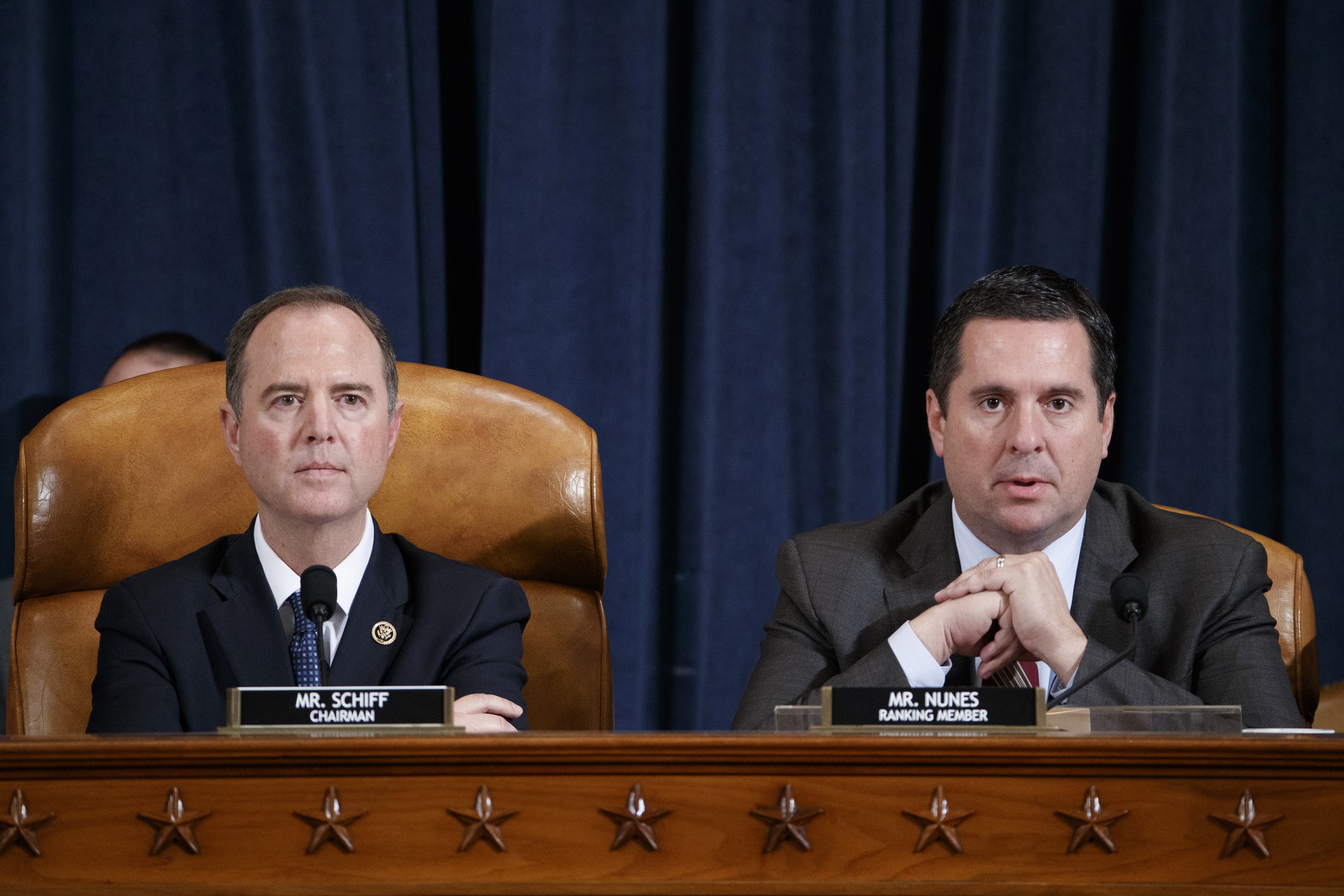 In response to Trump's accusation, Schiff accused the president of "deflection." He wrote, "You welcomed Russian help in 2016, tried to coerce Ukraine's help in 2019, and won't protect our elections in 2020. Now you fired your intel chief for briefing Congress about it. You've betrayed America. Again."
Sanders, meanwhile, netted a significant victory in Nevada, meaning that he now has the most delegates of any Democratic candidates. After Nevada is the South Carolina primary, and days later, it's the ever-important Super Tuesday vote, where the greatest number of states are set to cast their ballots.
Trump's comments came after Robert O'Brien, the White House national security adviser, dismissed claims that the Russians are interfering in the 2020 election.
"I haven't seen any intelligence to support the reports that were leaked out of the House. But it's just hard to comment on that because, again, I wasn't there," Robert O'Brien told CBS News's "Face the Nation" on Sunday morning.
"I think this is the same old story that we've heard before. … We've been very tough on Russia, and we've been great on election security. So I think it's a nonstory," he also told ABC's "This Week" on Sunday.
Schiff's office hasn't responded to a request for comment.