President Donald Trump returned to Washington on Thursday, cutting his trip to Florida short.
Trump was on Christmas vacation, spending time at his Mar-a-Lago resort in Palm Beach.
He was originally supposed to stay in Palm Beach until Jan. 1, 2021.
No reason was given for the change in schedule.
A New Year's Eve party at Mar-a-Lago will continue without Trump.
The president and First Lady Melania Trump left the resort at 11:09 a.m. for the airport. They touched down on the South Lawn of the White House, via a Maryland airport, at 1:38 p.m.
Trump didn't answer shouted questions.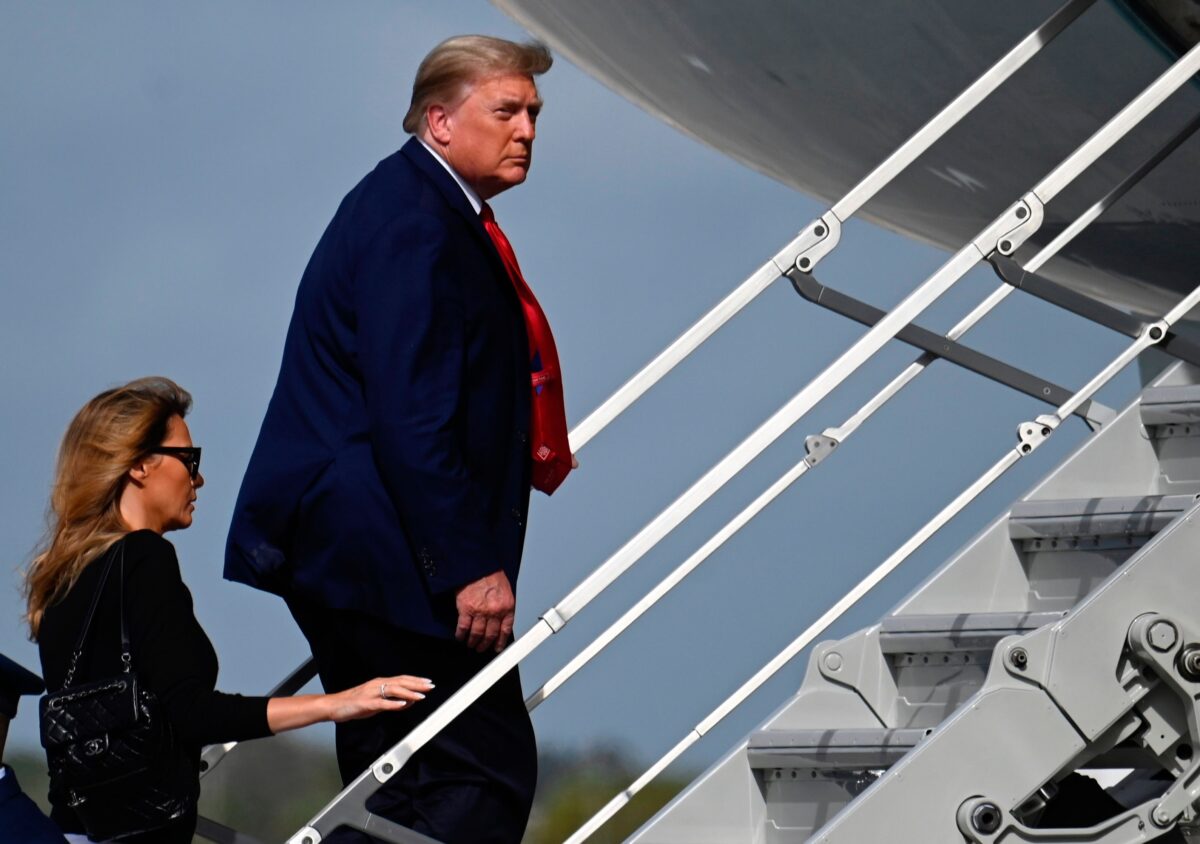 The White House said in an official scheduling notice that Trump "will continue to work tirelessly for the American People" during the holiday season.
"His schedule includes many meetings and calls," it said, though none were detailed.
The Trumps left Washington on Dec. 23 for Palm Beach. Trump has posted numerous tweets while he was there, touching on a variety of subjects.
Trump spent time posting about Georgia, calling on authorities to allow a signature verification in Fulton County, calling for Gov. Brian Kemp, a Republican, to resign, and promoting Sens. David Perdue (R-Ga.) and Kelly Loeffler (R-Ga.), who are locked in reelection battles.
Trump hasn't posted in about 18 hours, as of midday Thursday.
His return to Washington comes after Sen. Josh Hawley (R-Mo.) became the first senator to commit to challenging electoral votes during next month's joint session of Congress.
Some two dozen Republican Congress members and members-elect have committed to filing objections, but the challenges require support from the upper congressional chamber.
Trump backs the effort and has publicly praised those who have pledged to join the bid.
Democrats have criticized those planning to object and insist Democratic presidential candidate Joe Biden is the president-elect.
The session is held to count electoral votes, under the Electoral College system.