Former President Donald Trump issued a statement after reports and claims indicated he had dinner last week with rapper Kanye West at his Mar-a-Lago resort in Florida amid a chorus of negative media coverage.
"So I help a seriously troubled man, who just happens to be black, Ye (Kanye West), who has been decimated in his business and virtually everything else, and who has always been good to me, by allowing his request for a meeting at Mar-a-Lago, alone, so that I can give him very much needed 'advice,'" Trump wrote on Saturday via his Truth Social platform.
West previously said he would be running for president. The rapper and fashion designer hasn't said whether he is seeking the nomination of a major party or if he's running as an independent.
West then showed up "with 3 people, two of which I didn't know, the other a political person who I haven't seen in years. I told him don't run for office, a total waste of time, can't win," according to Trump's post.
In social media posts and in videos, West said that he, controversial political commentator Nick Fuentes, and Trump had dinner at Mar-a-Lago in Palm Beach, Florida.
Some news outlets and Department of Justice prosecutors (pdf) have described Fuentes as a "white supremacist," but he issued a statement on Sunday denying those claims. Fuentes told the Washington Examiner that "I reject all labels other than Christian American."
More Details
Elaborating, Trump said that "Kanye West very much wanted to visit Mar-a-Lago. Our dinner meeting was intended to be Kanye and me only, but he arrived with a guest whom I had never met and knew nothing about."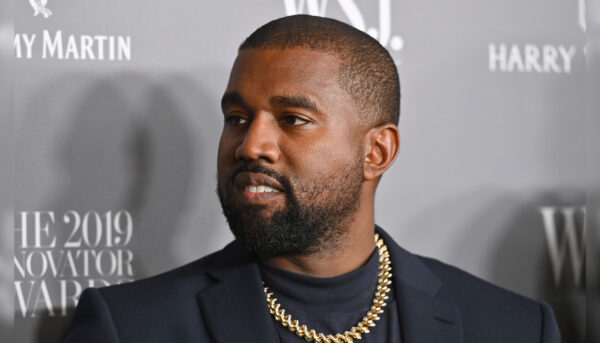 "Trump started basically screaming at me at the table, telling me I'm going to lose. Has that ever worked for anyone in history?" West said in a video last week about the event. "Hold up Trump, you're talking to Ye."
West also added that "I think the thing Trump was most perturbed about was me asking him to be my vice-president" and asked Trump why he "didn't free the January 6ers," referring to individuals who were detained following the Jan. 6 Capitol breach.
There were also reports that former Breitbart editor Milo Yiannopoulos and Trump's 2016 campaign worker Karen Giorno attended the dinner. Yiannopoulos wrote on Telegram that he was excited to work with West and said that he was working with Fuentes on a "fraternal and intellectual alliance."
Trump, who announced a third presidential bid about two weeks ago, did not comment on West's specific claims.
"We also discussed, to a lesser extent, politics, where I told him he should definitely not run for President, 'any voters you may have should vote for TRUMP.' Anyway, we got along great, he expressed no anti-Semitism, & I appreciated all of the nice things he said about me on 'Tucker Carlson.' Why wouldn't I agree to meet?" he wrote on Truth Social.
Trump added that "I didn't know Nick Fuentes."
Criticism
Mainstream media outlets and even some self-described conservative media outlets like Breitbart News and the Daily Wire, meanwhile, have published articles that included heavy criticism of the former president since West's video was published online. Some Republicans also signaled that Trump should not have hosted West or the others.
In response to those reports, also, Trump wrote Saturday the "Fake News went CRAZY!" over his dinner.
But some Republicans were publicly critical of Trump's judgment for meeting with West and Fuentes at Mar-a-Lago.
Rep. James Comer (R-Ky.) on Sunday told NBC that Trump "needs better judgment in who he dines with," adding that "I would not take a meeting with that person," referring to Fuentes. "I wouldn't take a meeting with Kanye West, either."
The influential Republican Jewish Coalition also criticized the former commander-in-chief over the meeting.
"We strongly condemn the virulent antisemitism of Kanye West and Nick Fuentes and call on all political leaders to reject their messages of hate and refuse to meet with them," the organization told the Washington Post.
The reports and flurry of allegations came about a week after Trump's Twitter account was reinstated by new owner Elon Musk. West also returned to Twitter around the same time, using the platform to publish several videos about his presidential candidacy and the meeting with Trump.
The Epoch Times has contacted a Trump spokesperson for additional comment.