President Donald Trump said that the United States "has to go back to work" sooner rather than later as the number of CCP virus cases in the country increase.
Trump said that pundits have misinterpreted recent comments that he made about lockdowns being lifted in the United States by Easter, which is April 12. He did not provide an exact timetable on when or if new guidelines will be issued.
"I think it's going to happen pretty quickly," Trump told reporters during his now-daily White House briefing. He added that officials may "start the process pretty soon," while noting that a number of people have told him of their desire to start working again.
The Epoch Times refers to the novel coronavirus, which causes the disease COVID-19, as the CCP virus because the Chinese Communist Party's coverup and mismanagement allowed the virus to spread throughout China before it was transmitted worldwide.
"We have to go back to work. Our country is built on that," the president remarked, adding that people "are going to be practicing" social distancing as much as they can when they start working again.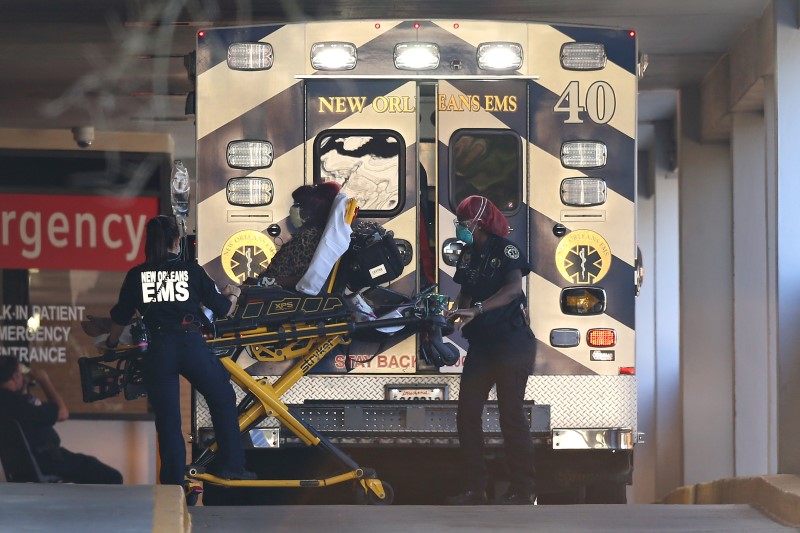 The update came as the Department of Labor reported that more than 3 million people filed unemployment claims in the past week and as the Senate voted unanimously on a $2.2 trillion spending package that would include sending checks directly to Americans. The huge number comes as companies and businesses were forced to shut down, leading to layoffs.
And layoffs are likely to accelerate as the U.S. economy sinks into a recession. Revenue has collapsed at restaurants, hotels, movie theaters, gyms, and airlines. Auto sales are plummeting, and carmakers have closed factories. Most such employers face loan payments and other fixed costs, so they're cutting jobs to save money.
Some economists say the nation's unemployment rate could approach 13 percent by May. By comparison, the highest jobless rate during the Great Recession, which ended in 2009, was 10 percent.
Trump, in a letter to governors on Thursday, said he is seeking to divide up the United States based on virus risk levels.
"Under these data-driven criteria, we will suggest guidelines categorizing counties as high-risk, medium-risk, or low-risk," he wrote, adding that it will be done "in close coordination" with health experts. The letter didn't say when the new guidelines will go into effect.
"As we enhance protections against the virus, Americans across the country are hoping the day will soon arrive when they can resume their normal economic, social, and religious lives," Trump wrote.
According to Johns Hopkins University, more than 80,000 CCP virus cases have been confirmed and over 1,000 deaths have been reported.
Vice President Mike Pence said during the briefing that more than 552,000 COVID-19 tests have been completed across the United States.
The Associated Press contributed to this report.