Former President Donald Trump on Tuesday advised Americans to get a COVID-19 vaccine.
"I would recommend it. And I would recommend it to a lot of people that don't want to get it, and a lot of those people voted for me, frankly," Trump said during an interview with Fox News.
Trump said Americans have freedoms "and we have to live by that, and I agree with that also."
"But it's a great vaccine. It's a safe vaccine, and it's something that works. And we've been working round the clock. And what I got the FDA to do—this would have happened in many, many years from now if I didn't get involved, and if we did get involved," he continued. "I wouldn't say the FDA loves me, but I pushed them very, very hard, harder than they've ever been pushed. And a number of the people in the FDA admitted that and at the end, they were very happy."
Vaccines cannot be used legally in the United States unless the Food and Drug Administration (FDA) approves them, or grants emergency use authorization.
The FDA under Trump authorized vaccines from Pfizer and Moderna. More recently, drug regulators gave permission to use Johnson & Johnson's shot.
A source close to the Trumps told The Epoch Times that former President Trump and former First Lady Melania Trump received COVID-19 vaccines at the White House in January. Fox News host Maria Bartiromo on Tuesday prefaced her query on whether Trump would recommend getting the vaccine by saying she knew he and his wife received a vaccine. Trump did not dispute the assertion.
COVID-19 is the disease caused by the CCP (Chinese Communist Party) virus.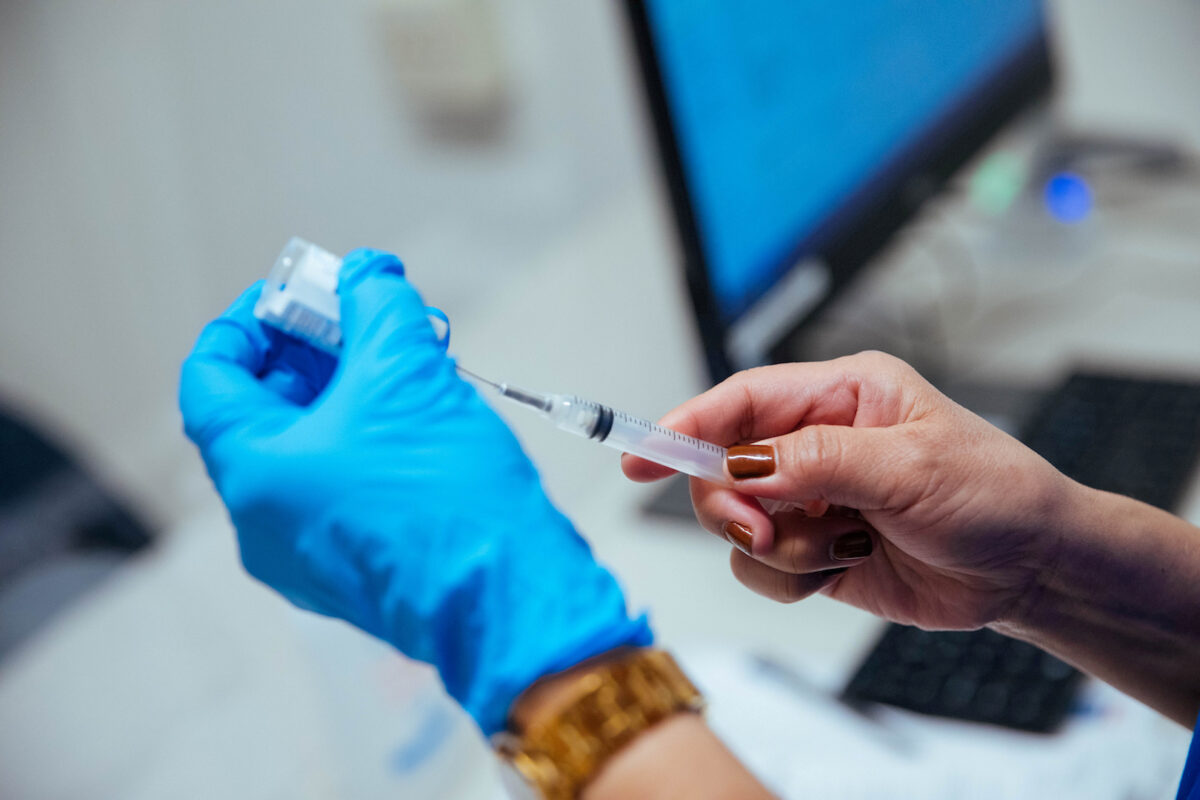 Top officials had called on Trump to encourage supporters to get vaccinated against the virus, noting he remains extremely popular among Republican voters.
"He's such a strongly popular person, I can't imagine that if he comes out, that they would not get vaccinated. It would be very helpful for the effort for that to happen. I'm very surprised by the number of Republicans who say they won't get vaccinated. I don't understand where that's coming from. This is not a political issue, it is a public health issue," Dr. Fauci, the longtime director of the National Institute of Allergy and Infectious Diseases and a top adviser to President Joe Biden, said during a recent TV appearance.
He was referring to a recent poll that saw 47 percent of respondents who identified as Trump supporters say they did not want to get a COVID-19 vaccine.
"If former President Trump woke up tomorrow and wanted to be more vocal about the safety and efficacy of the campaign—of the vaccine, certainly we'd support that," White House press secretary Jen Psaki added in a Monday briefing.
"Every other living former president—or most of them, if not all of them—has participated in public campaigns. They did not need an engraved invitation to do so. So he may decide he should do that. If so, great. But there are a lot of different ways to engage, to reach out, to ensure that people of a range of political support and backing know the vaccine is safe and—safe and effective," she added.