President Donald Trump reacted to a question regarding the expectation that Speaker of the House Nancy Pelosi (D-Calif.) was going to announce a formal impeachment inquiry into the president.
Speaking to reporters on Tuesday, Sept. 24, Trump said that he hadn't yet heard about Pelosi's intention.
"Well, I haven't heard this. Look it's just a continuation of the witch hunt. It's the worst witch hunt in political history. We have the strongest economy we've ever had we have the best unemployment numbers we've ever had, African American, Asian American, Hispanic American, lowest in history," Trump said.
"Best numbers we've ever had. Our country is doing phenomenally well. We have rebuilt our military … So the country's doing the best it's ever done, and I just heard that she'd like to impeach."
The president cited a poll that showed his approval rating at 53 percent and said that he thinks his approval rating is actually 10 percent higher than that before asserting that the Democrats will lose the 2020 election.
"If she does that, they all say that's a positive for me in the election. You could also say who needs it, it's bad for the country," Trump said. "It's just a continuation of the witch hunt. Our country's doing the best it's ever done. They're going to lose the election."
"They say it's a positive for me," he added later, before saying, "How can you do this and you haven't even seen the phone call?"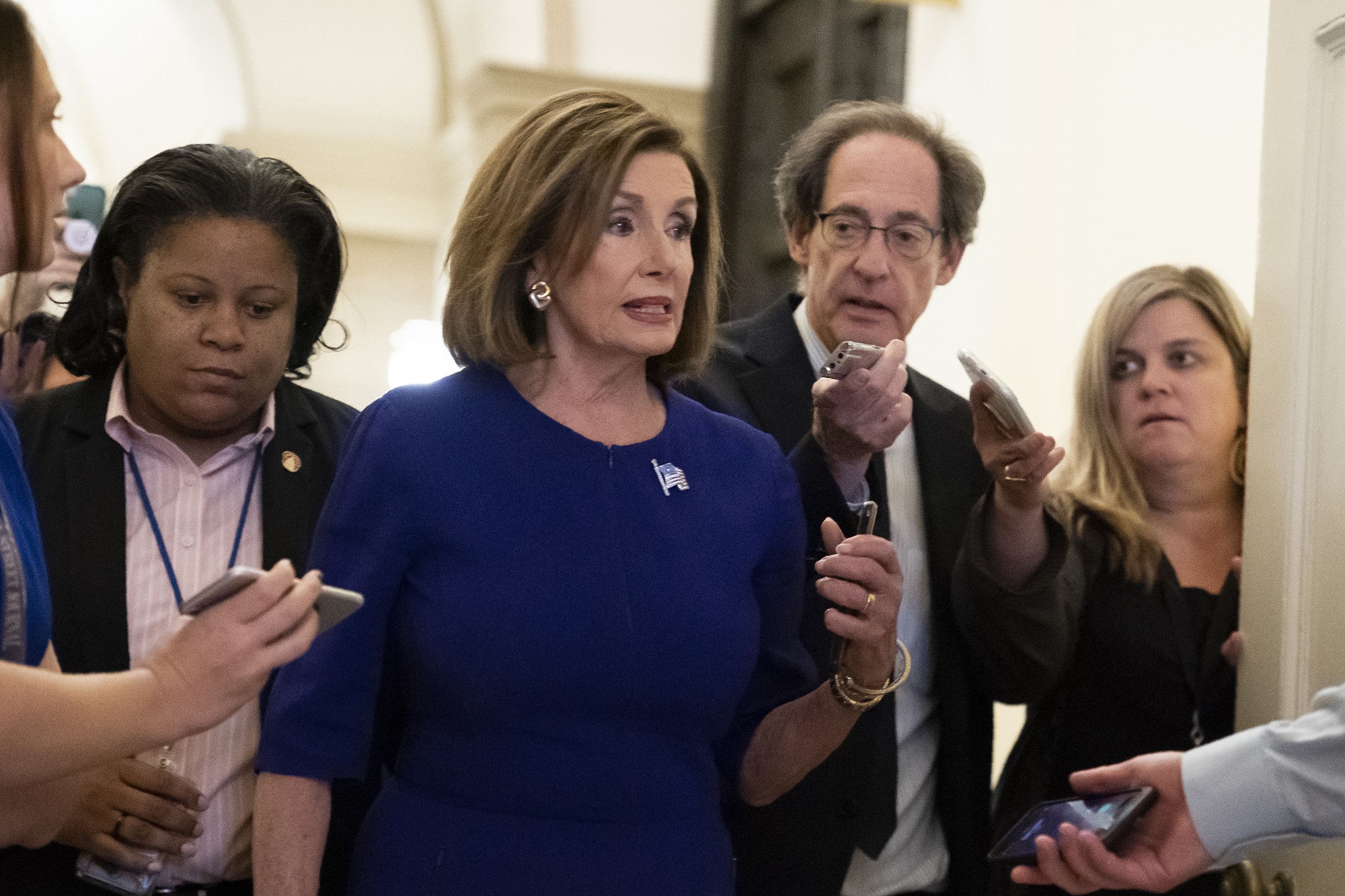 Pelosi was reportedly going to announce at 5 p.m. at the Speaker's Balcony Hallway in Washington the start of an impeachment inquiry into the phone call. Pelosi was meeting with the Democratic Party caucus starting at 4 p.m.
The situation started last week when an alleged whistleblower leaked to media outlets the allegation that Trump during a phone call improperly tried pressuring Ukrainian President Volodymyr Zelensky to probe former Vice President Joe Biden and Biden's son Hunter Biden.
Biden, who is running for president, bragged in 2018 that he pressured Ukraine into firing a prosecutor in 2016. He did not mention to the crowd that the prosecutor was probing a company Hunter Biden was involved with, Burisma.
Trump has repeatedly said the call between him and Zelensky was "innocent" and announced on Tuesday that he ordered the release of an unredacted transcript.
"You will see it was a very friendly and totally appropriate call. No pressure and, unlike Joe Biden and his son, NO quid pro quo! This is nothing more than a continuation of the Greatest and most Destructive Witch Hunt of all time!" he wrote in a statement on Twitter.
Ukrainian Foreign Minister Vadym Prystaiko said over the weekend that the call did not include Trump pressuring Ukraine's leader.
"I know what the conversation was about and I think there was no pressure," Prystaiko told the media outlet Hromadske. "This conversation was long, friendly, and it touched on many questions, sometimes requiring serious answers."