Chinese authorities raised its official virus death toll by 50 percent in the epicenter Wuhan on April 17, drawing criticism from President Donald Trump that this was still an underreporting of the actual death toll in China.
Wuhan authorities placed the revised number of fatalities in the central Chinese city at 3,869, after adding 1,290 cases that included some who had died at home. Wuhan is also reporting another 325 confirmed infections, bringing the cumulative total to 50,333—two-thirds of the country's recorded tally.
Officials attributed the data discrepancy to the surge of patients during the outbreak's early stages, which they said had overwhelmed the medical staff and prevented them from giving timely and accurate case counts.
Revising the numbers is key to maintaining the government's credibility and show "respect for each individual life," an unnamed Wuhan official told state-run Xinhua.
As death tolls mount worldwide, a growing number of Western government officials have expressed incredulity at the Chinese regime's data.
Research studies, interviews with Wuhan locals, and internal government reports obtained by The Epoch Times also reveal that Chinese authorities have been significantly understating the gravity of the outbreak.
Trump in a tweet on Friday said the revised figure still did not reflect the actual number of deaths in China.
The death toll in China "is far higher than that and far higher than the U.S., not even close!" Trump wrote. The confirmed deaths in the United States have climbed past 35,000.
China has just announced a doubling in the number of their deaths from the Invisible Enemy. It is far higher than that and far higher than the U.S., not even close!

— Donald J. Trump (@realDonaldTrump) April 17, 2020
The president has repeatedly questioned the accuracy of the regime's official infections and death toll figures, saying in a tweet on Wednesday: "Do you really believe those numbers in this vast country called China, and that they have a certain number of cases and a certain number of deaths; does anybody really believe that?"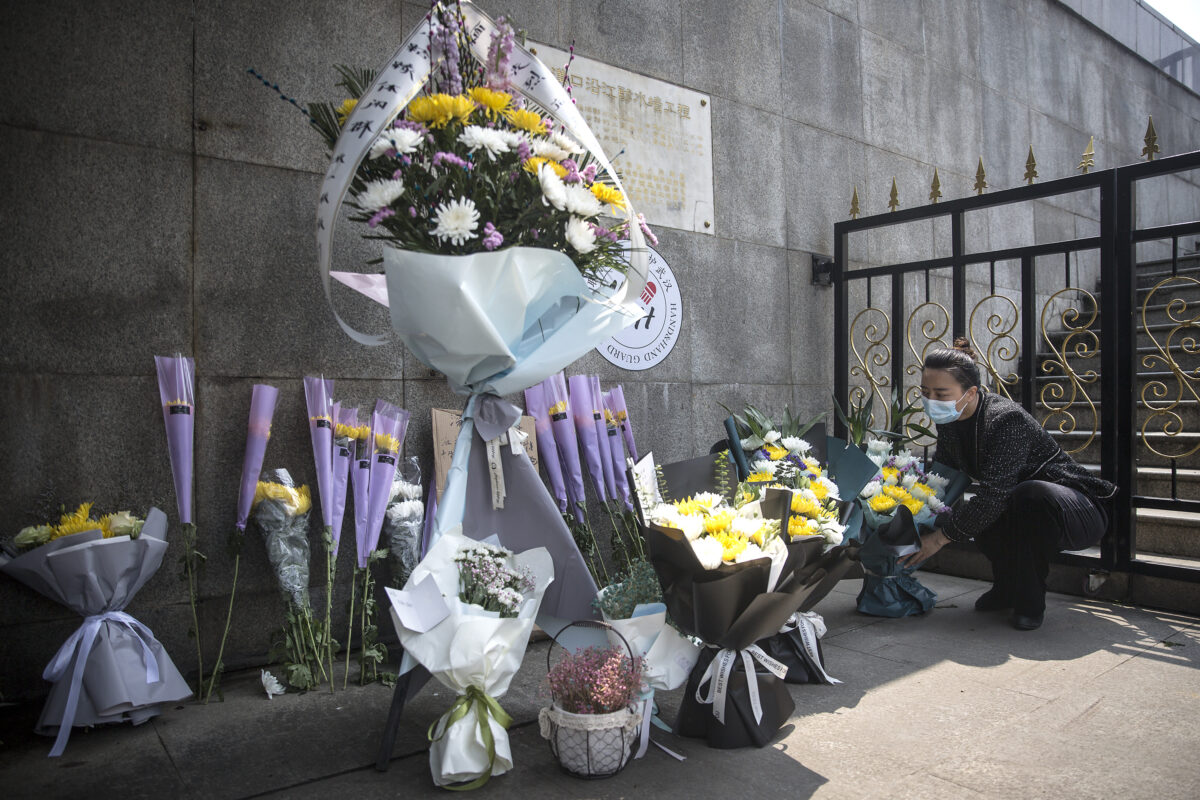 China's foreign ministry spokesperson Zhao Lijian on Friday insisted that China has "by and large" brought the virus under control and that the government has been responsible.
"Data revision in the case of highly infectious diseases is a common international practice," he said in a press conference. But he denied that the Chinese regime covered up the scale of the outbreak.
Meanwhile, a second wave of infections has erupted in the northern city of Harbin, while the number of asymptomatic carriers has been on the uptick elsewhere in the country.
This is also not the first time that China has changed its case count methodology. From January to early March, China issued seven different versions of how it defined COVID-19 diagnoses. A group of Hong Kong researchers who examined the changes found that confirmed cases would have been more than four times the official number by Feb. 20, had authorities consistently used the fifth version of the guidelines.
A March study co-written by Harvard professor Lin Xihong, which has not yet been peer-reviewed, estimated that Wuhan's total cumulative cases by Feb. 18 would be around 125,959, with at least 59 percent of infected cases "unascertained."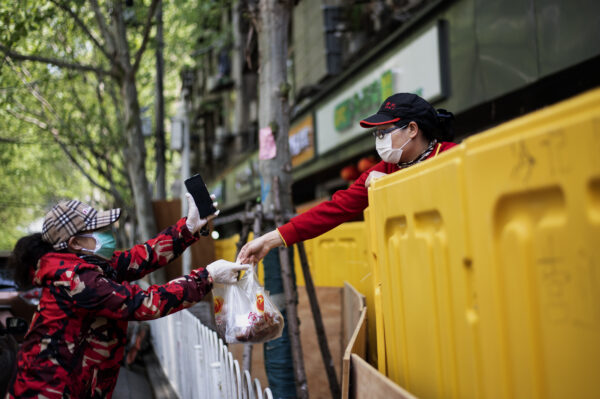 An April 7 report by Washington-based think tank American Enterprise Institute estimated the number of confirmed cases to be around 2.9 million—more than 300 times higher than official figures.
While Chinese authorities reported few domestic cases in March, reports of thousands of ash urns delivered to funeral homes and victims' families waiting for hours to retrieve their loved ones' ashes at funeral homes further disputed government claims that the outbreak was under control.
Lawmakers and experts worldwide have escalated their criticism of the Chinese regime's cover-up as the pathogen continues to spread globally.
U.K.'s foreign secretary and acting prime minister Dominic Raab on April 16 said there will be no more "business as usual" after the outbreak is over.
"There absolutely needs to be a very, very deep dive after the event and review of the lessons, including of the outbreak of the virus," he said at a press conference in London. "I don't think we can flinch from that at all."
A number of U.S. officials, including Rep. Jim Banks (R-Ind.), Sen. Josh Hawley (R-Mo.), and Sen. Ted Cruz (R-Texas), have called for an international probe into the Chinese regime's cover-up of the outbreak and to hold it accountable.
An open letter signed by over 150 politicians and experts on China called Beijing's mishandling of the virus the "roots of the pandemic."
"The global pandemic forces us all to confront an inconvenient truth: by politicizing all aspects of life including people's health, continued autocratic one-party rule in the People's Republic of China has endangered everyone," the letter read.