President Donald Trump on Saturday praised workers at Walter Reed National Military Medical Center and said he's "feeling well" as he battles COVID-19.
"Doctors, Nurses and ALL at the GREAT Walter Reed Medical Center, and others from likewise incredible institutions who have joined them, are AMAZING!!!" Trump, 74, said from the center in Bethesda, Maryland, about 15 miles from the White House.
"Tremendous progress has been made over the last 6 months in fighting this PLAGUE. With their help, I am feeling well!" Trump added.
Trump and First Lady Melania Trump, 50, tested positive for COVID-19 on Thursday, following the positive test of White House aide Hope Hicks, 31.
While the first lady remains at the White House with mild symptoms, Trump was flown via helicopter to Walter Reed on Friday afternoon for further monitoring and treatment.
Trump was experiencing symptoms including a fever but has been fever-free since Friday morning and the other symptoms are "resolving and improving," his doctor, Sean Conley, told reporters outside the medical center during an Oct. 3 press briefing.
Treatments Trump has received include Remdesivir, zinc, and famotidine, a heartburn medicine. Remdesivir is an antiviral that has shown some success in speeding hospital discharge for COVID-19 patients.
Trump is on a five-day course of the antiviral, Conley said.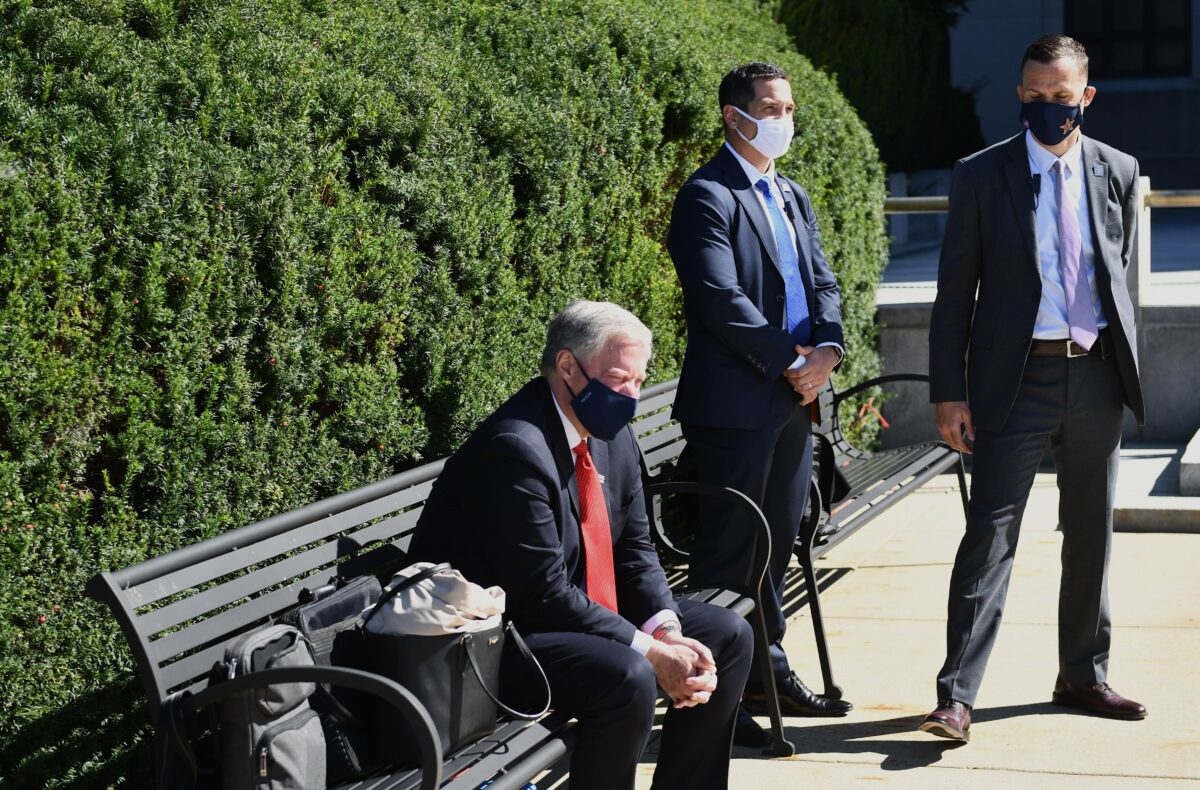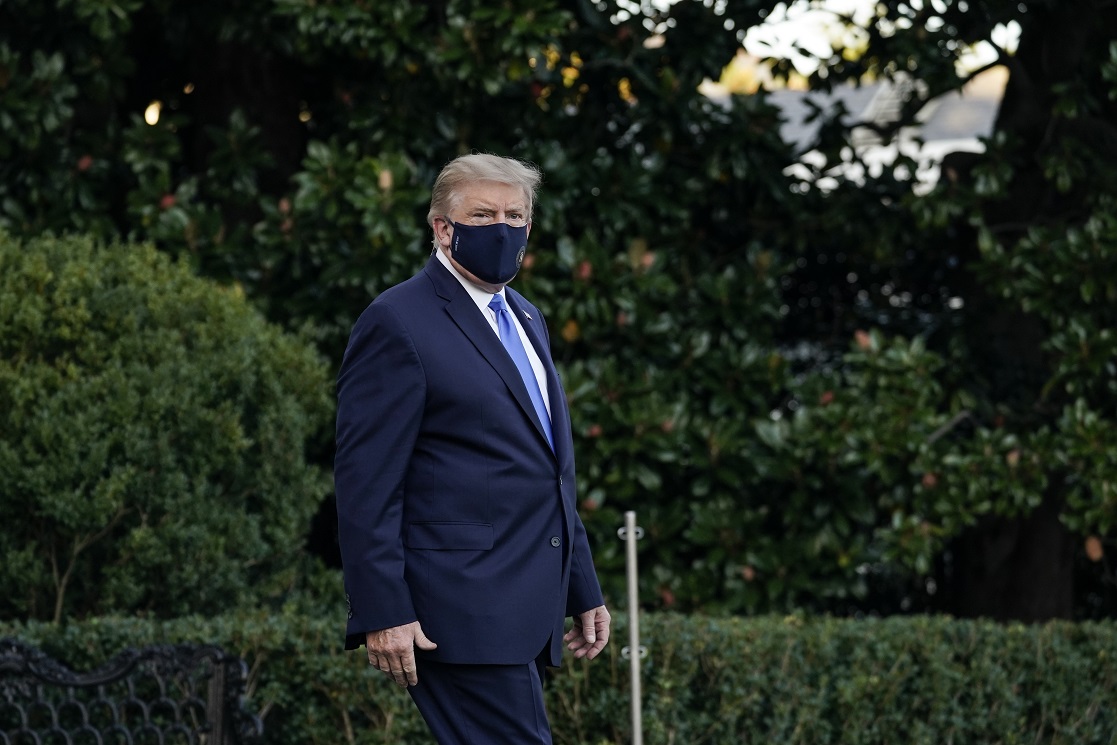 He and Walter Reed doctors considering giving Trump hydroxychloroquine, the antimalarial that some studies show successfully combats COVID-19, but opted against it for now, he added.
Doctors quoted Trump as saying, "feel like I could walk out of here today." They're not sure when he will leave the military medical center.
Trump has been given plenty of work by White House chief of staff Mark Meadows and continues performing his job, Conley said.
In a second missive posted on Twitter on Saturday, Trump called on Congress to pass another stimulus bill.
"WORK TOGETHER AND GET IT DONE," he said.
House Speaker Nancy Pelosi (D-Calif.) and Treasury Secretary Steven Mnuchin have been meeting, trying to hammer out a deal that would pass both congressional chambers before being signed by Trump.
Both Pelosi and Mnuchin tested negative for COVID-19 on Friday, joining a slew of others including lawmakers and people who had come into contact with Trump, such as Meadows.
Others tested positive, including three U.S. senators, former Trump advisor Kellyanne Conway, who attended a White House ceremony in late September, and former New Jersey Gov. Chris Christie, who helped Trump prepare for the recent presidential debate.
The Democrat-controlled House this week passed a $2.2 trillion stimulus package, but the White House doesn't support that bill.
"When you lower your offer $2.2 trillion, and you ask for direct payments to illegal immigrants, and you ask for certain deportation forgivenesses in your offer, it's not a serious offer," White House press secretary Kayleigh McEnany told reporters.