President Donald Trump pardoned Edward DeBartolo Jr., former owner of the San Francisco 49ers, an NFL team, the White House announced on Feb. 18.
DeBartolo Jr., 73, bought the professional football team in 1977 and served as the team's chief executive officer. The 49ers went on to win five Super Bowls in the 1980s and DeBartolo Jr. was inducted into the Pro Football Hall of Fame in 2016.
The owner gained a reputation as a "players' owner" who "created a first-class atmosphere and infused the roster with talent," the Hall of Fame, based in Ohio, stated on its website.
The team averaged 13 wins per season from 1981 to 1998 and appeared in the playoffs in 16 seasons, making the NFC championship 10 times. "Aside from his role with the team, DeBartolo Jr.was highly respected inside NFL circles and served on the league's realignment and expansion committees," the Hall of Fame stated.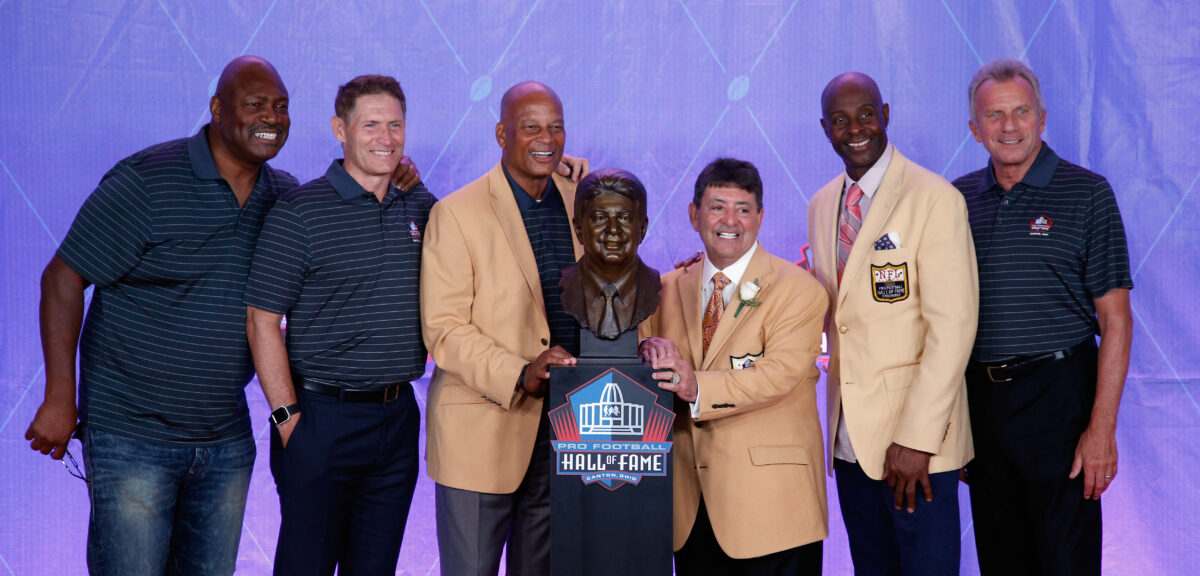 DeBartolo Jr. pleaded guilty to failure to report that Louisiana's former governor extorted $400,000 from him in exchange for a casino license. DeBartolo was fined $1 million, sentenced to two years of probation, and suspended for a year. He gave the team over to his sister and never returned as the team's owner.
The White House announced Bartolo's pardon to reporters on Feb. 18. Among the people present was Jerry Rice, a former NFL star who credited DeBartolo Jr. with giving him the opportunity to play football with the 49ers.
"It was all about family. That's really what they stood for. And that's the reason why I think we won so many championships," Rice, a former wide receiver, told reporters.
"Eddie was like that 12th man that was on that football field. You know that this guy, you know, he wanted us to win. And I think he's the main reason why we won so many Super Bowls. So today is a great day for him," Rice said.
"I'm glad to be here and be a part of that. And, you know, it's just something I'll never forget. You know, this man, he has done so much in the community, he has done so much in NFL football."
Rice said Trump told him the pardon was about DeBartolo Jr. and his accomplishments.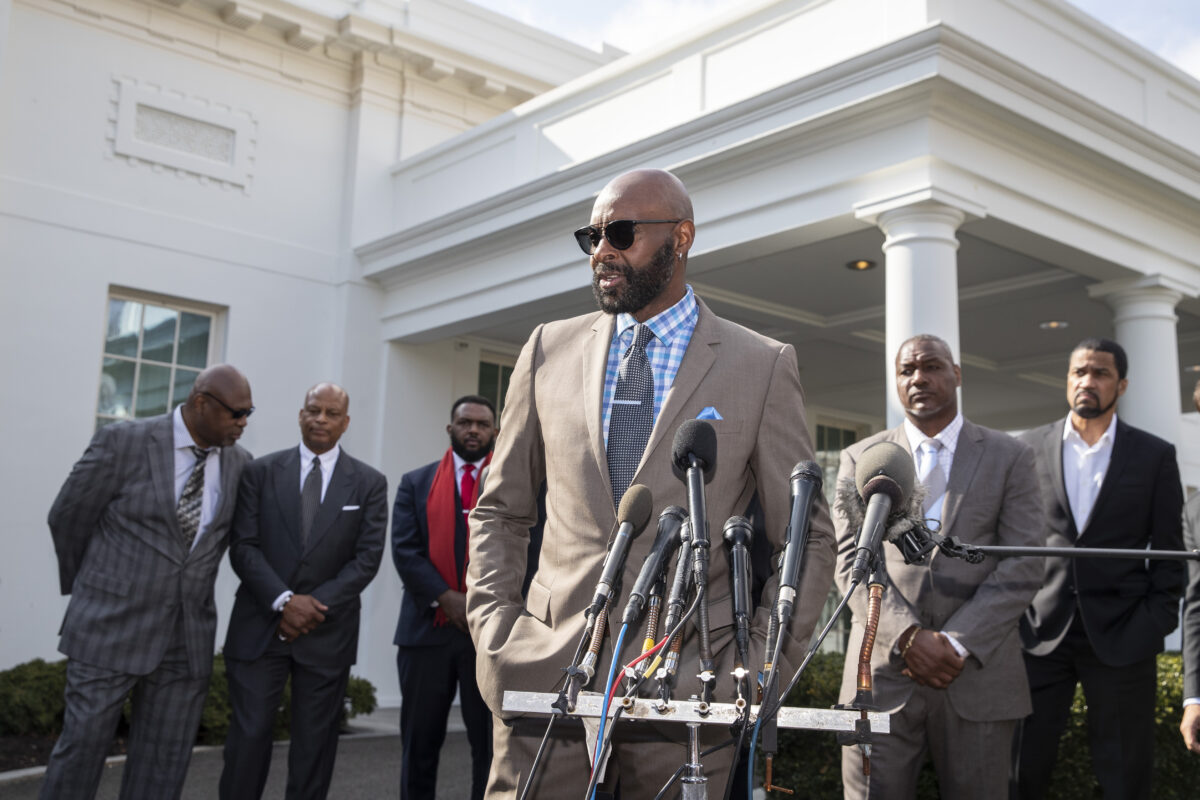 "I take my hat off to Donald Trump for what he did," Rice said.
The White House later said in a statement that DeBartolo Jr. "did not allow his conviction to define his life," remaining "a generous philanthropist and passionate supporter of numerous charitable causes."
Other former NFL players also spoke to reporters including Jim Brown, Ronnie Lott, and Charles Haley.
DeBartolo Jr. has been a supporter of the president. He appeared at a 2017 pre-inauguration day party for Trump alongside other sports legends including Bobby Knight and Ray Lewis. Information about the event was promoted by Trump on his official Twitter account.
Trump pardoned others on Feb. 18, including financier Michael Miken, and commuted sentences for former Illinois Gov. Rod Blagojevich, Tynice Nichole Hall, Crystal Munoz, and Judith Negron.
Before Feb. 18, Trump had pardoned 18 people since assuming office, according to the Department of Justice. His last two pardons, in late 2019, involved two U.S. Army soldiers who were charged or convicted of premeditated murder or murder.
Trump has also pardoned former Arizona sheriff Joe Arpaio, former vice presidential adviser Scooter Libby, and deceased boxer Jack Johnson.