WASHINGTON—President Donald Trump signed an executive order Jan. 31 aimed at encouraging government contractors to "buy American" as part of the administration's efforts to boost U.S. manufacturing.
The new order asks federal agencies to encourage those who receive federal financial assistance for infrastructure projects to use American materials and products, including iron, steel, aluminum and cement.
"We want American roads, bridges and railways and everything else to be built with American iron, American steel, American concrete and American hands," Trump said during an Oval Office signing ceremony.
The order follows one Trump signed during his first year in office, which asked federal agencies to "buy American" whenever possible.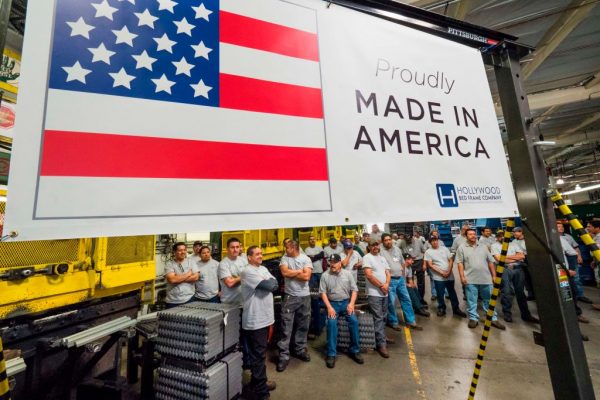 Peter Navarro, the director of the White House National Trade Council, told reporters ahead of the signing that the order had spurred a $24 billion increase in the purchase of American-made products and driven U.S. government spending on foreign goods to its lowest point in 10 years.
The new order applies to federal financial assistance such as loans, grants and interest subsidies. Navarro said that some 30 federal agencies award more than $700 billion in such aid each year to more than 40,000 organizations working on projects like bridges, sewer systems, broadband internet installation and cybersecurity.
Navarro told reporters at one point that Trump's policies were boosting manufacturing and helping workers who "are blue collar, Trump people."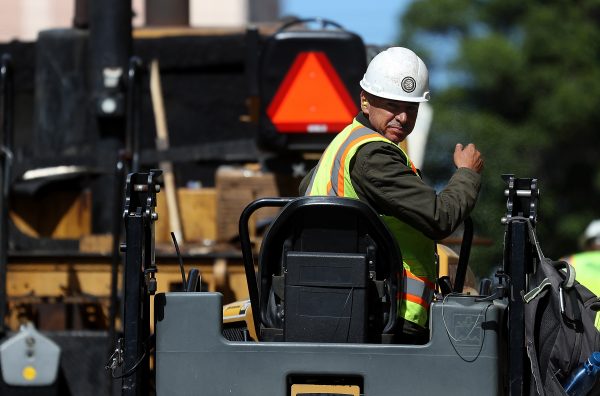 Ways President Trump Has Changed the Nation Over the Past Two Years
Since the Tax Cuts and Jobs Act was signed into law in December 2017, the average American business has seen its tax burden drop by more than half.
The United States previously had the highest corporate income tax rate among the 35 industrialized nations. After the passage of the act, the U.S. corporate tax rate dropped from 35 percent to 21 percent.
This put the United States at a competitive advantage to many other nations. The bill also had a positive effect on business investments and hence economic growth. Companies have accelerated their capital spending in 2018 to take advantage of the tax cuts and the full expensing provision.
Last year, optimism within the small-business world soared to its highest levels in 45 years as a result of tax cuts and strong economic growth.
Stock markets have set record after record since President Donald Trump came into office and enacted tax cuts and pro-business policies. Even after the recent pullback on Wall Street, the Dow Jones Industrial Average through Jan. 8 was up by nearly 20 percent since Trump's inauguration and 30 percent since Election Day 2016.
Markets tumbled in recent months due to worries about trade wars, the unwinding of the Federal Reserve's balance sheet, and interest rate hikes. Nevertheless, Dow's two-year gain since Trump's election exceeded the gains recorded during the first two years following the elections of Presidents Barack Obama, George W. Bush, and Bill Clinton.
Record-High Oil Production
Under the Trump administration, the United States has become the world's leading crude oil producer, surpassing Russia and Saudi Arabia. U.S. oil production broke a record set in 1970 for the first time in November 2017.
According to the latest official report, U.S. crude output hit an all-time high, exceeding 11.5 million barrels per day in October. The United States also became a net oil exporter for the first time in almost 75 years, a significant step toward achieving "energy independence and dominance," goals set by Trump.
The U.S. economy ramped up and hit the Trump administration's 3 percent growth target in the second quarter of 2017 and in the second and the third quarters of 2018. Especially in 2018, the economy had blockbuster growth, with the gross domestic product (GDP) surging 4.2 percent in the second quarter—its fastest pace since 2014. Strong consumer and business spending buoyed economic growth in the same period.
The economy expanded at a 3.4 percent annual rate in the third quarter of 2018. While the reading came lower than the second quarter pace, it still marked the strongest back-to-back quarters of GDP growth since 2014.
The Epoch Times reporter Jasper Fakkert contributed to this report.