President Donald Trump said that he did not pressure Ukranian President Volodymyr Zelensky during their phone call in July.
The White House released a transcript of the call on Sept. 25 after Trump was accused by an anonymous person of improperly pressuring Zelensky to probe former Vice President Joe Biden. That person appeared to have a political bias in favor of a rival of Trump's, the inspector general found.
"The president himself just came out with a statement that there was absolutely no pressure put on him and there wasn't," Trump told reporters at the United Nations on Wednesday.
"Just so people understand, it's the single greatest witch hunt in American history—probably in history, but in American history—it's a disgraceful thing. The letter was a great letter, meaning the letter revealing the call."
Trump said he pushed for the release of the transcript and that there are a lot of "corrupt reporters" and "corrupt journalists," prompting some reporters to shout out at him.
"There was no pressure. The way you had that built up, it was gonna be the call from hell. It turned out to be a nothing call other than a lot of people said 'I never said you could be so nice.'"
Touting the strong American economy, Trump said: "the Democrats feel they're going to lose."
House Speaker Nancy Pelosi (D-Calif.) announced late Tuesday that Democrats were launching an impeachment inquiry against Trump.
She has not responded since the White House released the transcript.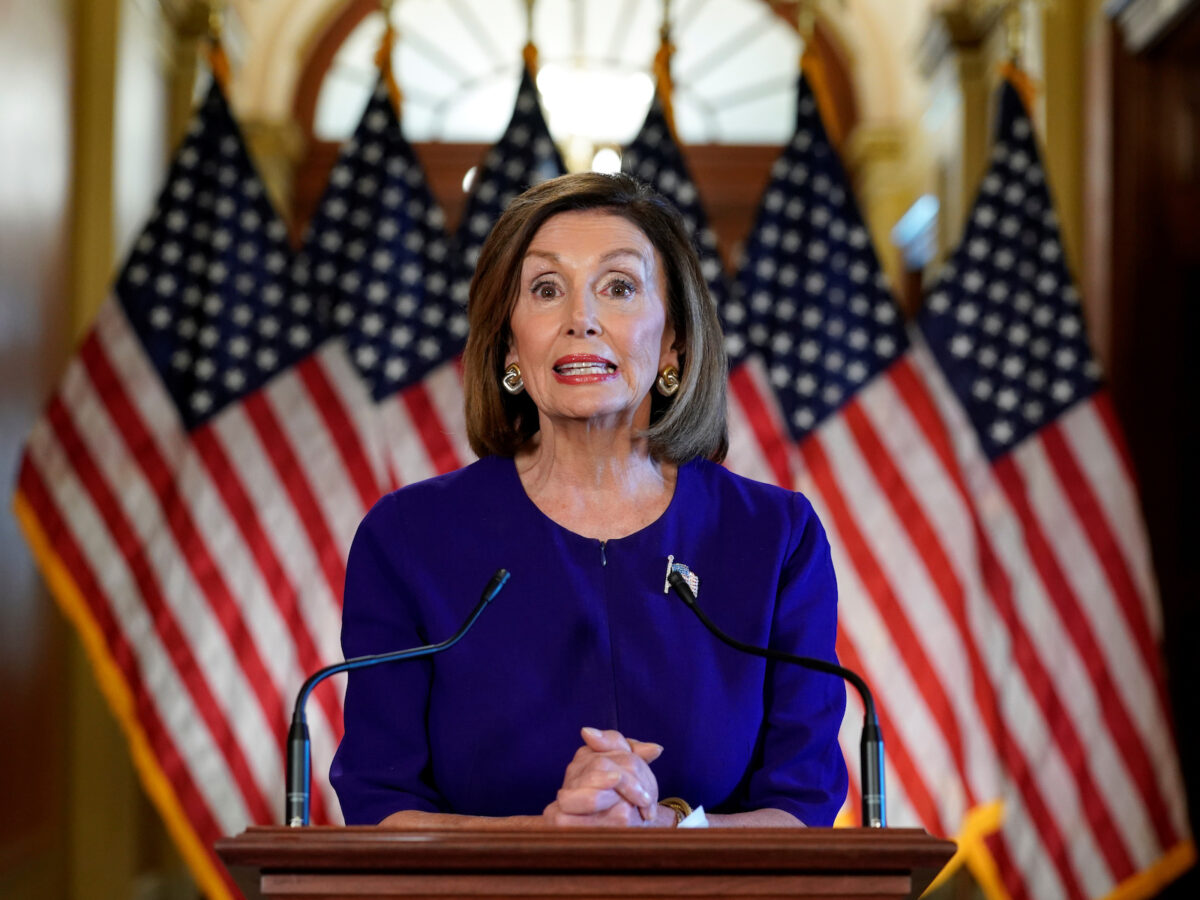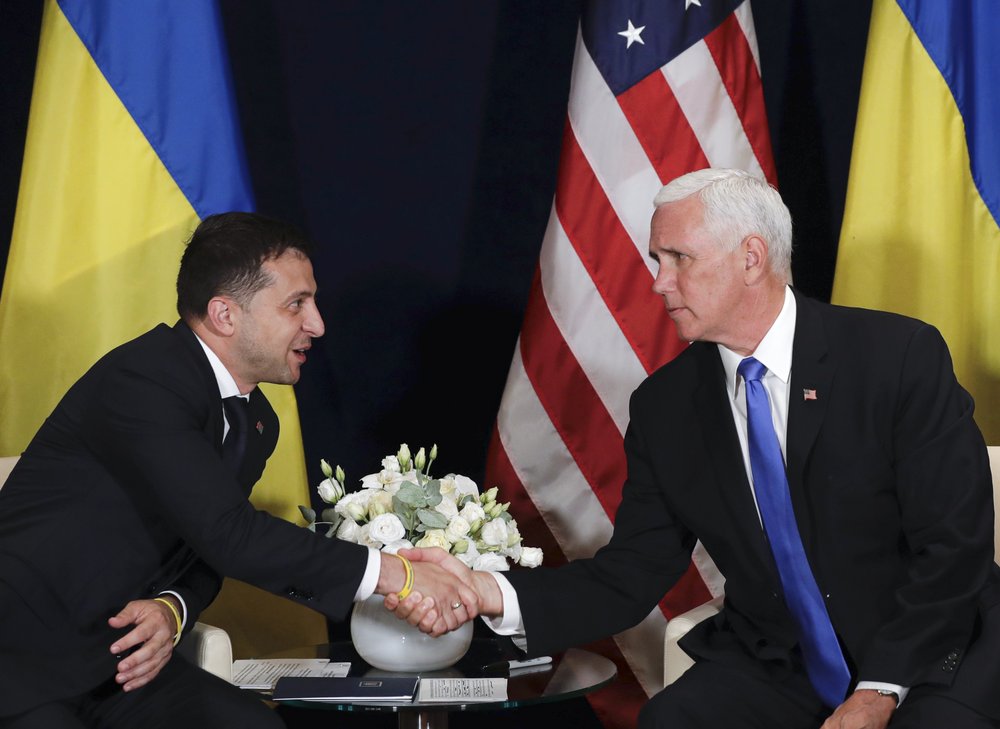 Senate Minority Leader Chuck Schumer (D-N.Y.) said he still supports the inquiry even after the transcript was released.
"If we don't reckon with President @realDonaldTrump's persistent transgressions, the very foundation of this republic is at risk. We need all the facts. I strongly support @SpeakerPelosi's decision," he said on Twitter around 10:45 a.m., nearly an hour after the transcript was released.
Ukranian officials said that Zelensky did not feel pressured during the phone call with Trump. Zelensky told reporters at the United Nations in New York ahead of his bilateral meeting with Trump that the only person who can pressure him is his 6-year-old son.
"Nobody can put pressure on me because I am the president of an independent state," Zelenskiy said.
"The only one person by the way who can put pressure on me … is my son, who is six years old," said Zelenskiy whose comments were broadcast by the Rossiya 24 channel on Wednesday morning.
Asked whether he would ask Trump for anything when they met, Zelenskiy said: "Asking for something is not Ukraine's style. It's a new strong country and isn't asking anyone for anything. We can help others ourselves."
Emel Akan and Reuters contributed to this report.