President Donald Trump has no plans to resign and remains the most powerful, most influential Republican, Rep. Matt Gaetz (R-Fla.) said late Jan. 10.
"I spoke with President Trump today. He's not resigning, and he is not leaving the public stage at all. Donald J. Trump remains the inspirational leader of a loving and patriotic movement. People who believe that America's best days can still be ahead, people who support law enforcement, and who need to stand together and fight against a radical left-wing agenda that it appears that Joe Biden intends to usher in with unified control over the government, with the House and the Senate," Gaetz said on "Fox Report Weekend."
"President Trump continues to be the most powerful, the most influential Republican on the planet Earth. It's my expectation that while he'll be leaving the White House in several days when his term is lawfully complete, he will continue to weigh in on matters that are important to the tens of millions of Americans who voted for him, who believe that this election process that we went through in 2020 still deserves more scrutiny and who expect that there will still be a constituency of people fighting for the America First agenda."
Democrats as well as several Republicans have called on Trump to resign. Some are pushing Vice President Mike Pence and the Cabinet to remove Trump via the 25th Amendment, though a source close to Pence told The Epoch Times he doesn't support that proposal.
House Democrats are planning to try to impeach Trump. House Speaker Nancy Pelosi (D-Calif.) told colleagues on Jan. 10 that the party will proceed with bringing impeachment legislation to a vote.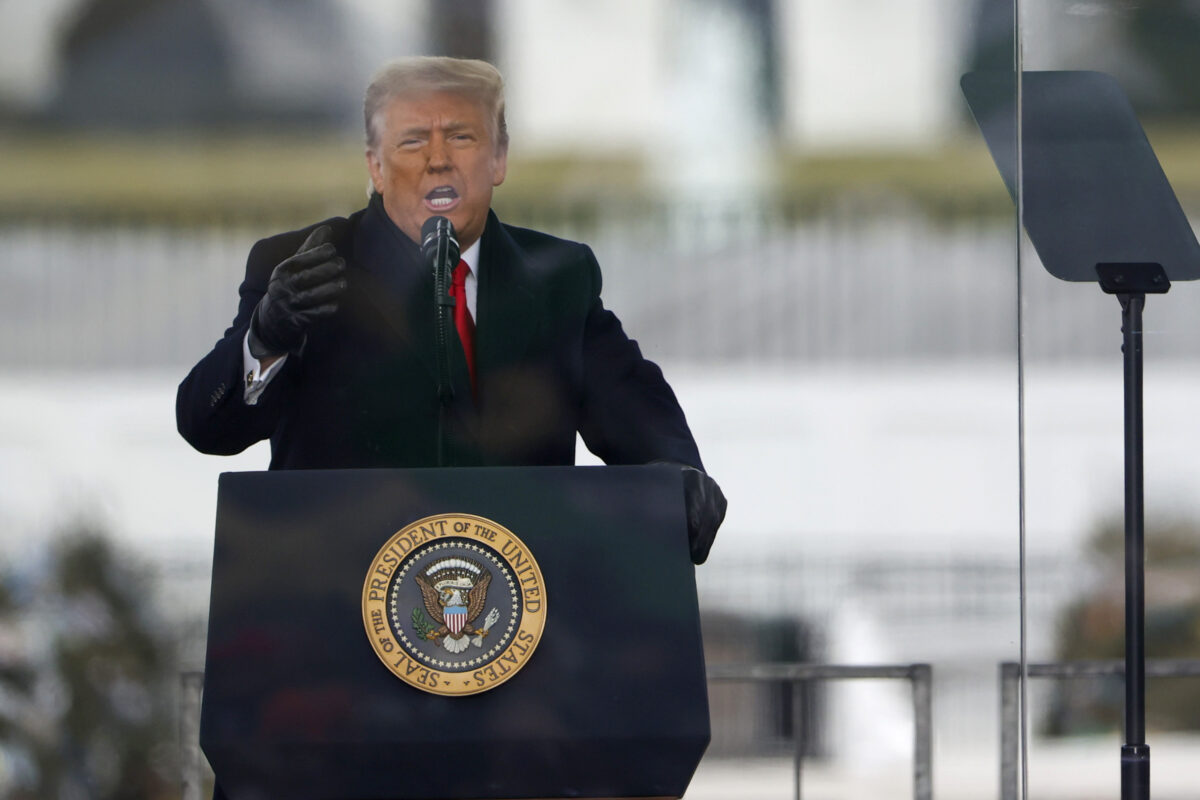 Gaetz said impeachment would be unnecessary and divisive, noting that just nine days remain in Trump's term.
"It's only being done because Democrats want to keep the focus on President Trump," Gaetz said. "You would think that with just nine, 10 days left in the Trump presidency for this term, you would have Democrats eager to focus on what Joe Biden would be bringing to the country, his exciting picks for the Cabinet. But, you see, they have to continue to hold together a very fragile coalition by maintaining the focus on President Trump."
Trump has supporters in Congress, but is receiving criticism from a growing number of Republicans. Sen. Pat Toomey (R-Pa.) on Jan. 10 said the president committed "impeachable offenses," and other GOP lawmakers criticized his actions and words last week.
But Rep. James Comer (R-Ky.) on Jan. 11 said Trump's policies "are the future of the Republican Party."
"I believe that we need to become more of a blue collar party, more of a worker party. We need to still embrace our conservative values, especially our conservative social values. But we need to be a party of unity, we need to be an inclusive party, we need to attract more minorities to the Republican Party, and if we're going to grow, we're going to have to be a big-tent party," Comer said.
"But consistent on our conservative ideology and focus on trying to help working Americans, forgotten Americans. Trump's base is the future of the Republican Party."