President Donald Trump is not planning on traveling to the U.S. Capitol to see Rep. John Lewis (D-Ga.) lie in state.
"I won't be going," Trump told reporters outside the White House on Monday.
Trump took several questions before boarding a helicopter to travel to Joint Base Andrews in Maryland, where he would board Air Force One to fly to North Carolina.
The president's schedule had him touring the Bioprocess Innovation Center at FUJIFILM Diosynth Biotechnologies on Monday afternoon before returning to Washington around 6 p.m.
Lewis died at age 80 on July 17. He is lying in state on Monday and Tuesday.
Asked if Trump would pay his respects on either of those days, White House press secretary Kayleigh McEnany told reporters last week that she didn't have any details on his plans.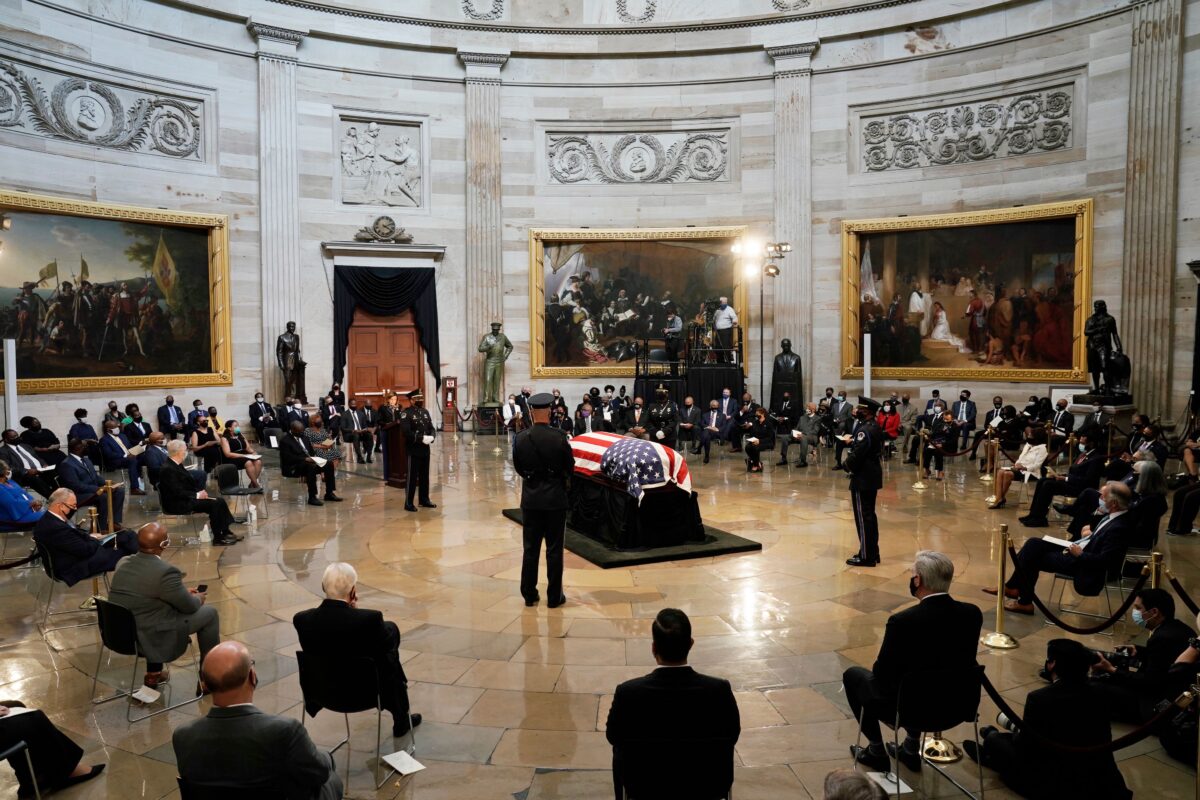 "But John Lewis was a civil rights icon; we lowered the flag at the White House here to signify that. So I have no future announcements of the president's plans, other than to make that one note," she said.
Vice President Mike Pence and second lady Karen Pence planned to pay their respects, as did presumptive Democratic presidential nominee Joe Biden and his wife, Jill Biden.
The number of people visiting the Capitol this week was going to be lower than normal because of harsh restrictions imposed amid the COVID-19 pandemic.
Washington police officials warned residents earlier Monday that some roads would be closed between 11:30 a.m. and 1 p.m. while a funeral procession for the deceased congressman made its way to the building.
House Speaker Nancy Pelosi (D-Calif.) and other members of Congress paid their respects to Lewis soon after the body arrived.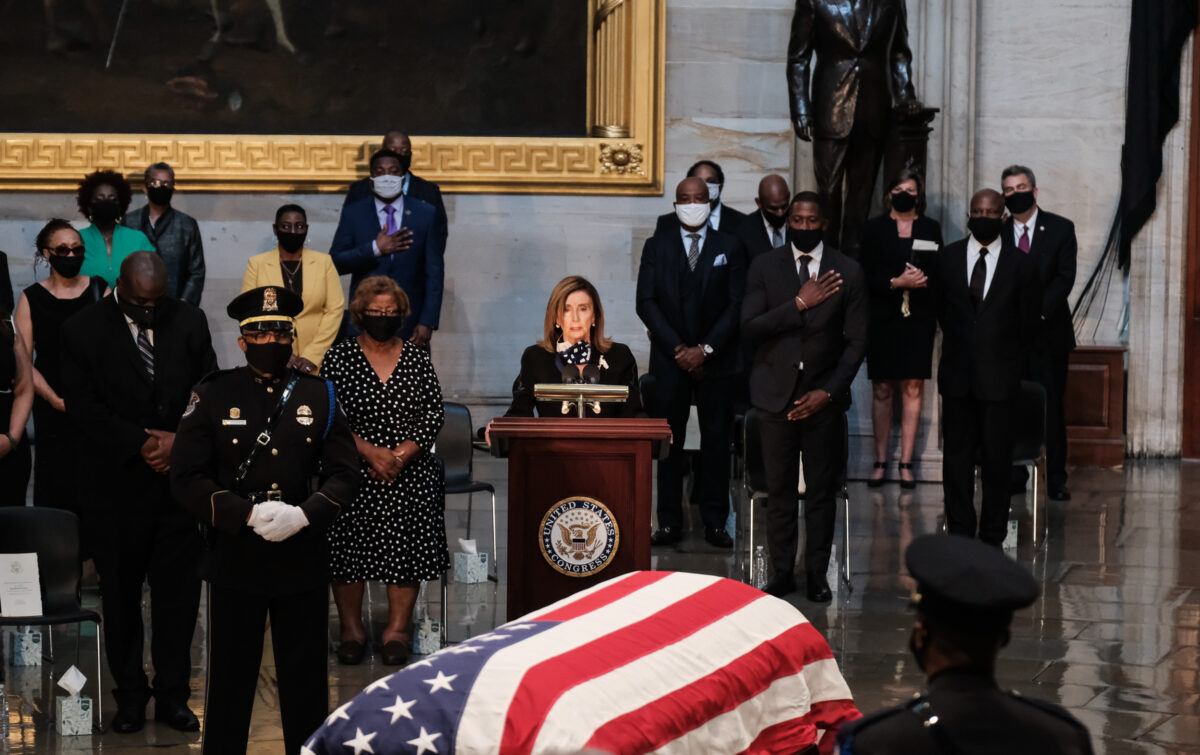 "Congressman John Lewis was the conscience of the Congress. Today, we say goodbye to our friend and colleague, honoring his legacy of advancing freedom and justice for all," Pelosi said in a statement.
Rep. Steve Cohen (D-Tenn.) said in a remembrance of Lewis last week that the congressman was "a great leader."
"It's often said that, in the House, we sometimes walk with giants; we rarely walk with saints. John Lewis was a saint," he said.
House Minority Leader Kevin McCarthy (R-Calif.) called Lewis "an extraordinary man" who "suffered for this nation, enduring what would have easily broken other men, so that future generations could enjoy the full blessings of freedom."