North Carolina's governor has one week to decide whether the Republican National Convention can fill to capacity, President Donald Trump said.
"I would say within a week that certainly we have to know," Trump told reporters in Washington. [delete]
"Now, if he can't do it, if he feels that he's not going to do it, all he has to do is tell us, and then we'll have to pick another location. And I will tell you, a lot of locations want it."
Convention organizers want Democratic Gov. Roy Cooper to promise that Charlotte's Spectrum Arena can be filled to capacity.
The convention is scheduled to start on Aug. 24.
Cooper and aides have repeatedly declined to make the promise, saying this stage of the COVID-19 pandemic won't let them.
"I will say that it's okay for political conventions to be political, but pandemic response cannot be," Cooper said at a press conference on Tuesday.
State officials asked the Republican National Committee (RNC) to submit proposals for safety plans for the convention, with the possibility it goes forward as planned but with limited capacity.
It's still early to commit to allowing the arena to fill to full capacity, Cooper said.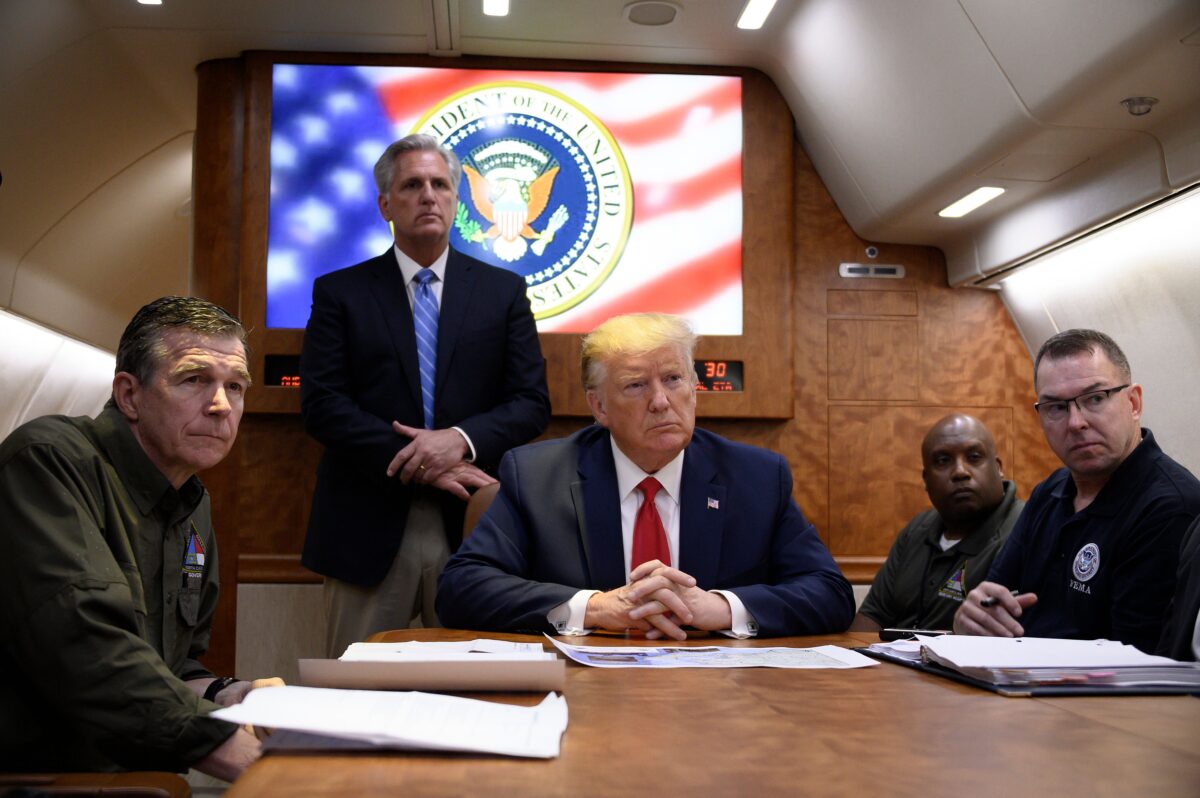 "We're talking about something that's going to happen three months from now, and we don't know what our situation is going to be regarding COVID-19 in North Carolina," he said.
Cooper's office didn't immediately respond to a request for comment.
Republican officials say such a large event requires months of preparation, making it imperative they receive assurances.
"We have to know before we spend millions and millions of dollars on an arena to make it magnificent for the convention," Trump told reporters, adding later: "We have to know that when the people come down, they're going to have the doors open."
Cooper, he alleged, has been acting "very, very slowly and very suspiciously."
Cooper recently relaxed harsh restrictions imposed to blunt the spread of the CCP (Chinese Communist Party) virus, the new coronavirus that causes a disease called COVID-19.
But the new limitations still cap indoor gatherings at 10 people.
Officials and party workers in Georgia, Texas, and Florida are among those vying to host the convention if Trump and party leaders opt to move it.
"Florida would love to have the RNC," Florida Gov. Ron DeSantis told reporters Tuesday.
"Heck, I'm a Republican—it'd be good for us to have the [Democratic National Convention] in terms of the economic impact when you talk about major events like that," he added.