WASHINGTON—President Donald Trump took to the White House briefing room to address the media about border security on Jan. 3—the first time he has spoken from that podium.
"You can call it a barrier, you can call it whatever you want, but essentially, we need protection in our country," he said. "I have never had so much support as I have over the last week over my stance for border security, for border control, and for, frankly, the wall or the barrier."
Trump has said he won't sign a spending bill that doesn't include wall funding. He has indicated that he would accept less than the $5 billion he originally asked for.
In the briefing room, Trump invited members of the National Border Patrol Council (NBPC) to speak about the importance of a physical barrier along the Southwest border.
NBPC President Brandon Judd has worked as a border agent for 21 years in some of the country's busiest sectors.
"Anywhere that you look where we have built walls, they have worked," he said. "They have been an absolute necessity for Border Patrol agents in securing the border."
In the Yuma, Arizona, border sector, a fence reduced illegal border crossings by almost 95 percent and stopped illicit vehicle traffic.
In 2005, before the fence, more than 2,700 vehicles crossed the Colorado River and open deserts, loaded with illegal immigrants and drugs, according to Border Patrol numbers.
Apprehensions of illegal border crossers hit more than 138,000 in fiscal 2005.
Following the Secure Fence Act of 2006, Yuma tripled manpower and added mobile surveillance, as well as fencing and vehicle barriers. Yuma went from having 5.2 miles of fencing to 63 miles, and subsequently saw an almost 95 percent decrease in border apprehensions by 2009, when Border Patrol made about 7,000 arrests.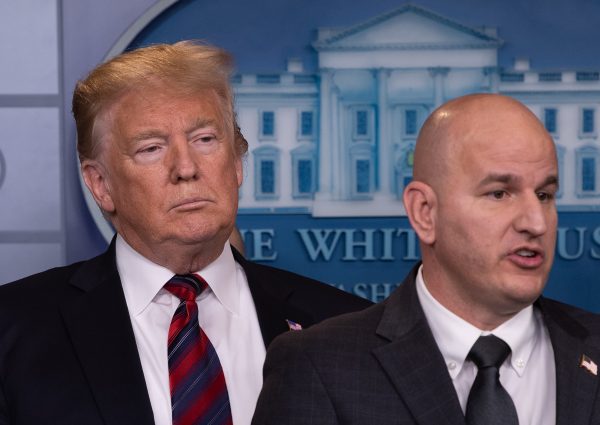 Art del Cueto, vice president of the NBPC, urged reporters to ask themselves: "If I come to your home, do you want me to knock on the front door, or do you want me to climb through that window?"
He said Border Patrol agents have "skin in the game" with the government shutdown.
"However, it comes down to border security and we are extremely grateful to President Trump and we fully support what he is doing to take care of our nation's borders, to take care of the future of this United States," del Cueto said.
New Speaker of the House Nancy Pelosi (D-Calif.) has said she won't support funding for a wall, saying it's expensive and ineffective.
"We're talking about border security," Pelosi said in an interview with Today on Jan. 3. "There's no amount of persuasion he can do to say to us, 'We want you to do something that is not effective, that costs billion of dollars, that sends the wrong message about who we are as a country.'"
Trump is set to meet with congressional leadership again at the White House on Jan. 4. The leaders met on Jan.2, but no progress was made. Department of Homeland Security Secretary Kirstjen Nielsen was slated to give the congressional leaders a border security briefing, but was interrupted by Democrats and was unable to deliver the briefing.
"I am disappointed that Dems did not want to hear from @DHSgov about the security & humanitarian crisis we are facing at the border," Nielsen later wrote on Twitter. "They didn't want to hear about criminal aliens, drug smugglers, smuggled & abused children or violent caravans trying to breach the border wall."
On New Year's Eve, about 150 migrant caravan members rushed the San Diego border near Tijuana, Mexico, and threw a barrage of rocks at agents, while others tried to breach the border fence.
"Agents deployed smoke, pepper spray and CS gas to a position upwind of the rock throwers and south of the border fence," Customs and Border Protection said in a statement on Jan. 1. "Twenty-five apprehensions, including two teenage migrants, were made."
In fiscal 2018, Border Patrol apprehended almost 400,000 illegal aliens coming through the Southwest border.