President Donald Trump called for freeing three states from allegedly excessive restrictions put into place by Democratic governors amid efforts to slow the spread of the CCP virus.
"LIBERATE MINNESOTA!" Trump wrote in a missive posted on social media. "LIBERATE MICHIGAN!"
"LIBERATE VIRGINIA, and save your great 2nd Amendment. It is under siege!" the Republican added.
Protests were planned or happening on Friday against the mandates issued by Michigan Gov. Gretchen Whitmer, Minnesota Gov. Tim Walz, and Virginia Gov. Ralph Northam.
Whitmer's recent orders including unusual provisions like banning the sale of seeds in some stores and triggered widespread protests in the state capitol this week, in addition at least one lawsuit. Some sheriffs said they wouldn't strictly enforce the orders because they were ambiguous.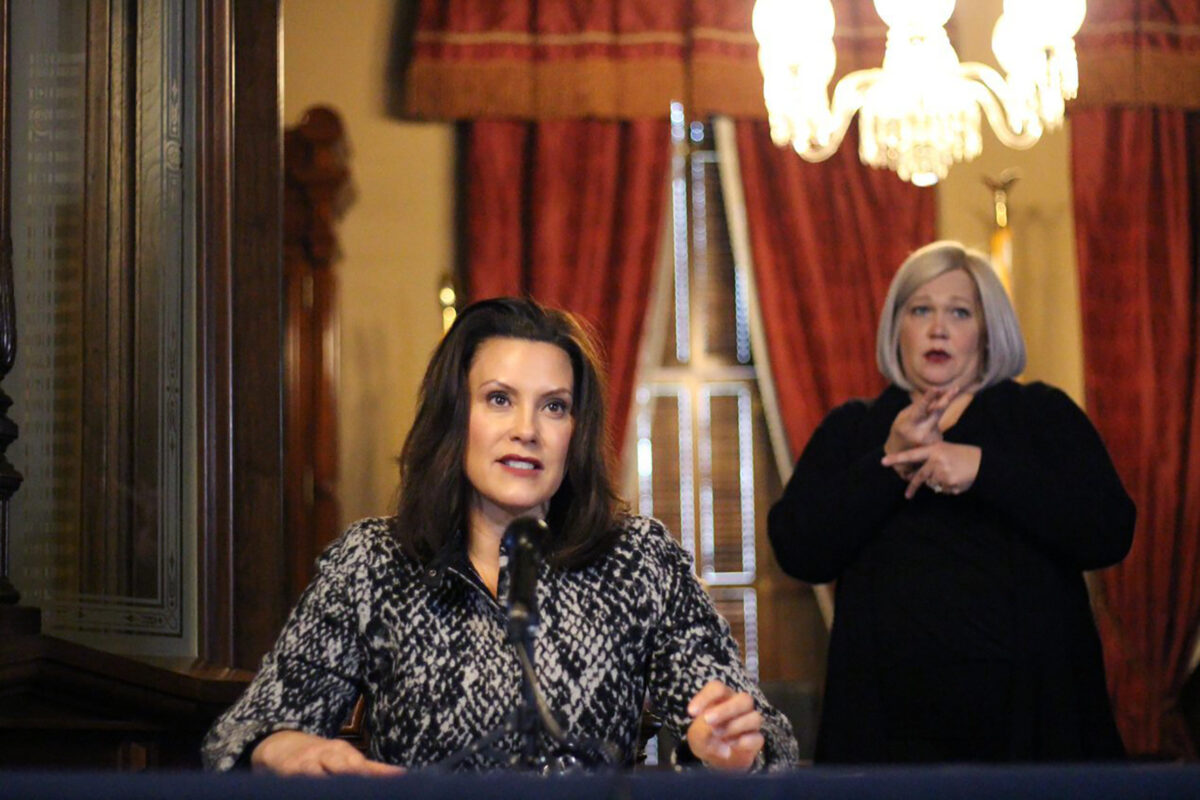 Protesters gathered in Richmond to oppose Northam's stay at home order. While most governors are issuing restrictions for two weeks and extending them as needed, Northam's mandate is in place until June.
People began gathering Thursday night ahead of a planned planned protest outside Walz's house. They are upset that Walz hasn't transitioned the state to reopening despite it reporting few new cases and, on some days, no new deaths from COVID-19.
Northam, who weathered criticism after admitting he appeared in a picture either dressed in a Ku Klux Klan outfit or in blackface, signed a batch of gun control bills last week as people were forced to stay indoors or chance being arrested or fined.
The legislation drew a rally of more than 22,000 people at the state's capitol earlier in 2020.
Whitmer, Northam, and Walz have defended their actions as being guided by scientists and public health officials.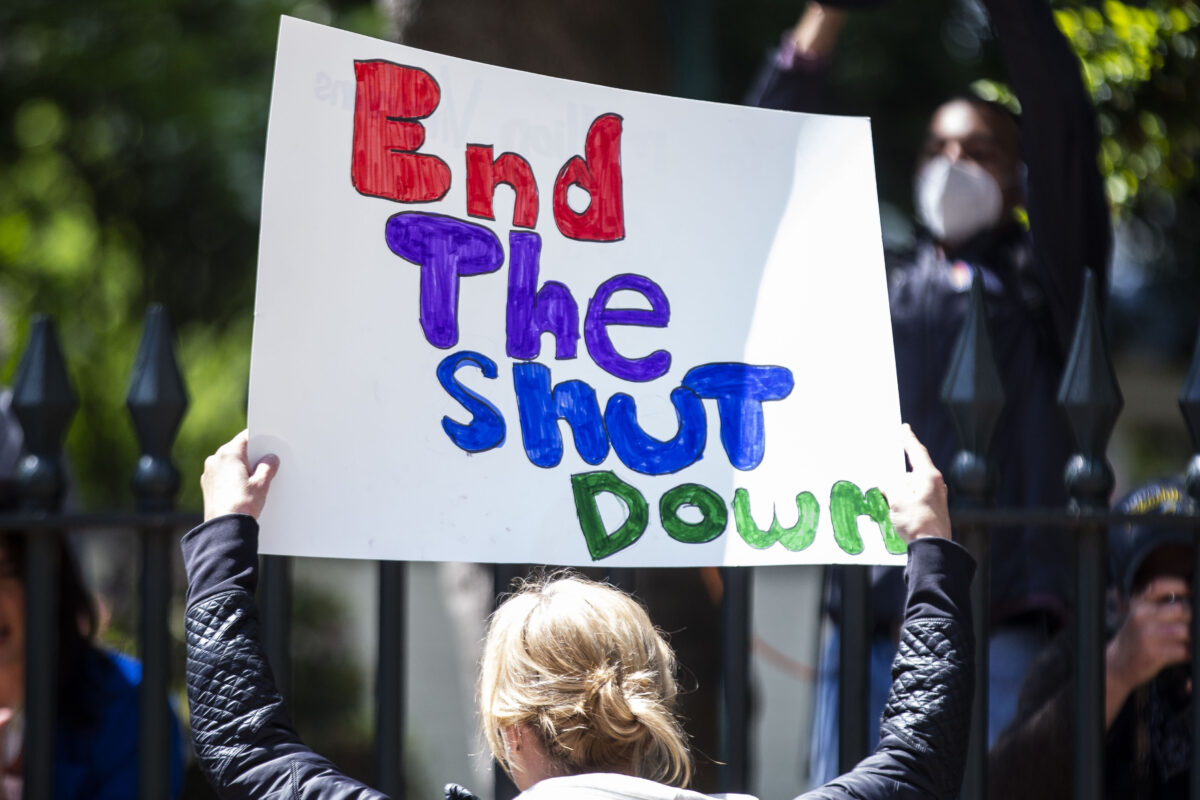 Asked to send a message to protesters during a press conference on Thursday night, Trump said Americans "have been going through it a long time" and "it's been a tough process for people."
"There's death and there's problems in staying at home too. It's not just, 'Isn't it wonderful to stay at home?' They're having—they're suffering. This country wasn't built on that principle; it was built on an exact opposite principle, actually," he said.
"And I watched, in one particular state, where they were—they want to get back. They want to get back. They were very strict sanctions that were put on people; that was probably the most strict of all."
The American people "have been incredible" through the COVID-19 pandemic, he said. When a reporter wondered whether Trump would "urge those protesters to listen to local authorities," the president said he believes they are listening to those in power.
"I think they're listening. I think they listen to me. They seem to be protesters that like me and respect this opinion. And my opinion is the same as just about all of the governors. They all want to open. Nobody wants to stay shut, but they want to open safely. So do I. But we have large sections of the country right now that can start thinking about opening. There'll be some mitigation and they'll keep it going for a period of time—including masks, by the way—in areas that you wouldn't even think," he said.