The administration of President Donald Trump is now allowing border agents to check all cargo trucks crossing the U.S. border from Mexico and drug cartels are fuming, according to sources on both sides of the border who spoke to Judicial Watch.
The new instructions are a major shift from lax regulations imposed on border authorities during the era of former President Barack Obama.
"We felt like we were the welcoming committee and not like we were guarding our borders," said Patricia Cramer, a veteran U.S. Customs agent.
"The order was to facilitate traffic, not to stop any illegal drugs from entering the country," Cramer added. "We want to enforce the law. That's what we signed up for."
Cramer said that illegal drugs are flooding through the Mexico border in massive quantities, especially Fentanyl—a pain killer that is more potent than morphine.
According to the U.S. Department of Transportation, approximately 471,000 trucks cross the U.S. border with Mexico every month. The trucks carry a variety of goods including auto parts, appliances, produce, and livestock.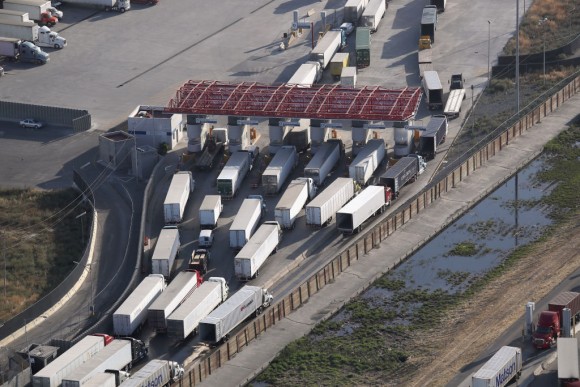 Obama-era policies were so lax that when Mexican farmers complained about livestock frightened by border screenings, customs officers were prohibited from inspecting livestock trucks.
"Our guys were livid that we were not allowed to check cattle," A veteran Homeland Security official told Judicial Watch.
Customs agents who work the border regularly said that trucks carrying legitimate goods are often used by cartels to sneak in illegal drugs. According to the DEA, Mexican traffickers smuggle an enormous amount of heroin, cocaine, methamphetamine, and marijuana into the United States every year.
Mexican drug cartels prefer to use trucks to transport drugs and only use other routes when necessary. The cartels run like sophisticated businesses, stationing spotters on hills with binoculars to determine the level of security screenings.
"They know if we're on the job, the level of screening that we're conducting," Cramer said. "The cartels watch us all the time."