President Donald Trump said that it's "very safe" to hold large events such as political rallies while speaking to reporters Monday in Washington.
The president was queried about the rally he planned to attend on Monday night in North Carolina.
"Well, these were set up a long time ago," Trump said in the Oval Office. "I mean, you could ask that to the Democrats because they're having a lot of rallies. They're all having rallies; that's what they're doing."
Asked if such events were safe, the president said, "I think it's very safe, yeah. I think it's very safe."
Trump and Democratic presidential contenders have held numerous rallies in recent weeks. The new coronavirus has been spreading quickly in some areas in recent days, primarily in Washington state. Six deaths from the virus have been recorded as of Monday afternoon, all in the state.
Trump and top administration officials held a press conference on Feb. 29 to try to ease fears about the virus and the disease it causes, COVID-19.
"Additional cases in the United States are likely. But healthy individuals are likely to recover," Trump said. The country is prepared and has stockpiled 43 million masks and other supplies, he added.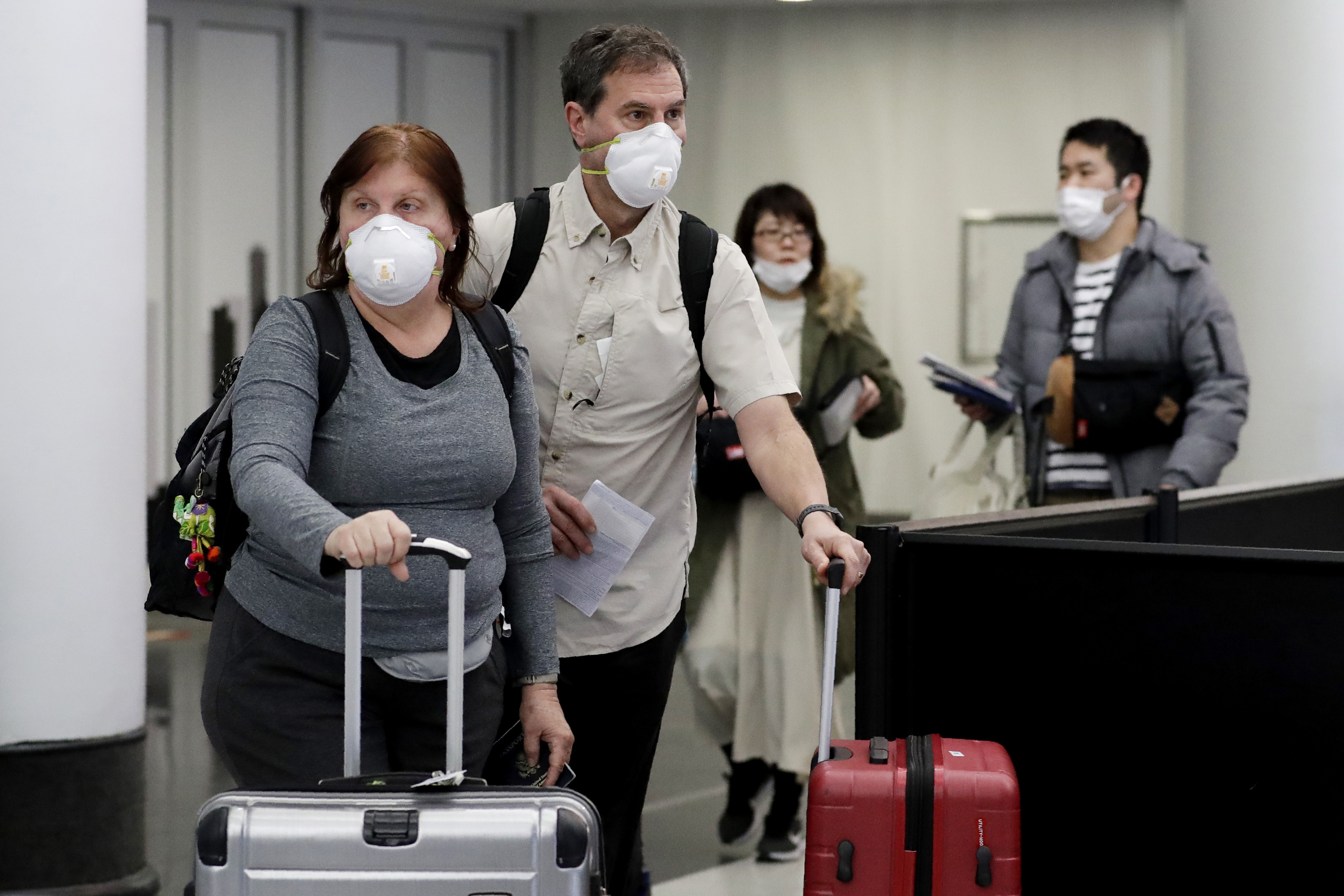 He added that he wouldn't be changing his daily routine because of the virus.
Later in the day, he called attention to measures he implemented earlier this year, including imposing travel restrictions some argued were overkill.
"My administration has taken the most aggressive action in modern history to control our borders and protect Americans from the coronavirus," he said.
"I ordered sweeping travel restrictions to prevent the uncontrolled spread of this disease and took a lot of heat, as I did it very early," he said, adding that he was called racist for imposing the measures.
"And that decision has been now given very good grades, like an A-plus."
Democratic lawmakers have criticized the administration over allegedly not responding in a timely fashion to the outbreak and over faulty tests the Centers for Disease Control and Prevention produced. Candidates vying for the party's 2020 nomination have also knocked Trump for his comments about the virus.
Former New York City Mayor Michael Bloomberg took out a three-minute prime-time advertisement on Sunday in which he spoke to Americans about the threat of the virus. Bloomberg made no mention of Trump but said, "At times like this, it's the job of the president to reassure the public that he or she is taking all of the necessary steps to protect the health and well-being of every citizen."