President Donald Trump issued a rare posthumous pardon to legendary boxer Jack Johnson on Thursday. The president signed the clemency order at the White House surrounded by Johson's supporters, including several boxing champions and actor Sylvester Stallone.
Johnson's career was destroyed after he was prosecuted and imprisoned on racially motivated charges.
"I am taking this very righteous step, I believe, to correct a wrong that occurred in our history, and to honor a truly legendary boxing champion, legendary athlete, and a person that, when people got to know him, they really liked him and they really thought he was treated unfairly as a human being and unfairly as a champion," Trump said.
Boxers, historians, academics, and politicians have pushed for a pardon for Johnson for 14 years. Presidents George W. Bush and Barack Obama never acted on the requests. Trump revealed in April that he is considering a full pardon after speaking with Stallone.
"Congress has supported numerous resolutions calling for Johnson's pardon. Went through Congress numerous times. No President ever signed it, surprisingly," Trump said. "They thought it was going to be signed in the last administration and that didn't happen. So that was very disappointing for a lot of people."
Johnson's pardon is the third posthumous pardon issued in U.S. history.
"Sylvester Stallone called me with the story of heavyweight boxing champion Jack Johnson. His trials and tribulations were great, his life complex and controversial," Trump wrote on Twitter in April. "Others have looked at this over the years, most thought it would be done, but yes, I am considering a Full Pardon!"
Johnson was born into a family of former slaves and worked his way up to become one of the greatest heavyweight boxers in history.
"He overcame these difficult circumstances to reach the heights of boxing in the boxing world, and inspired generations with his tenacity and a very independent spirit," Trump said.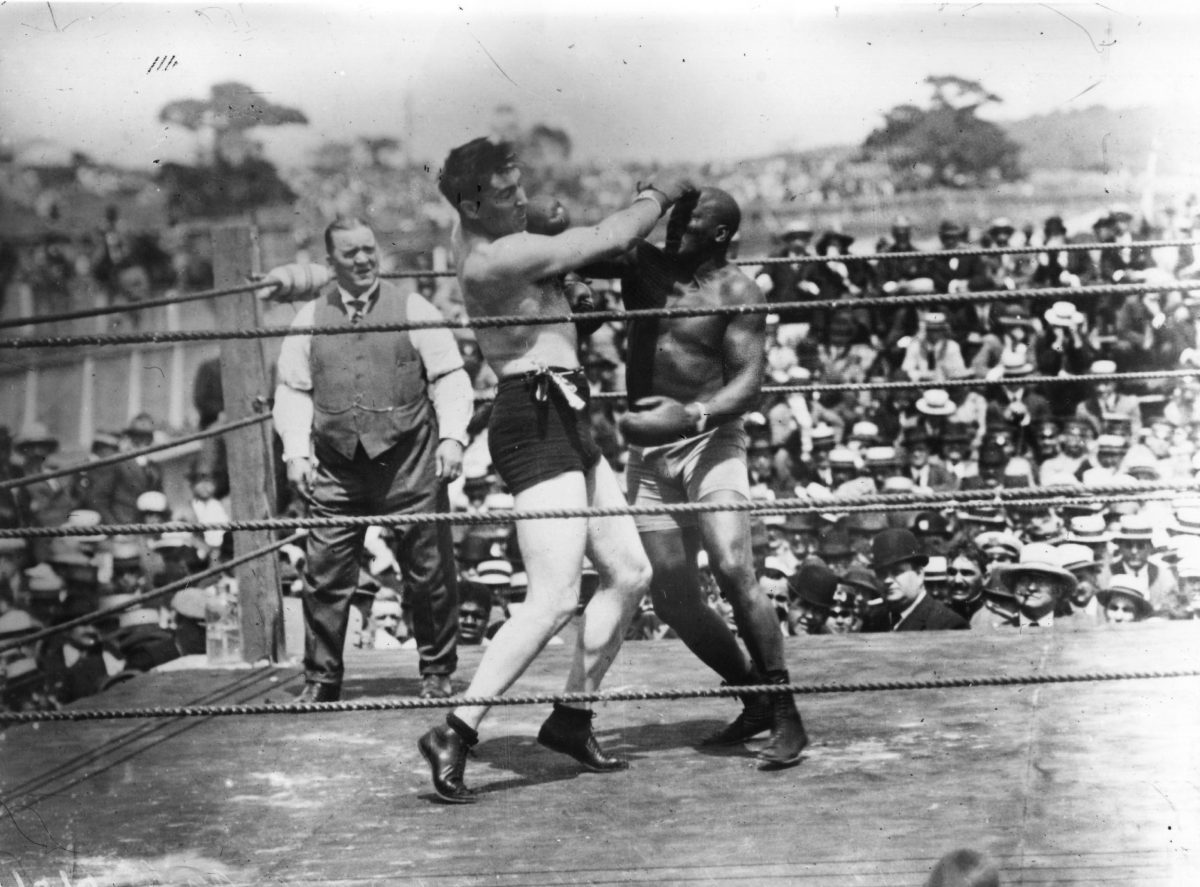 Johnson defeated James Jeffries, a white boxer, in a major boxing match in 1910. The fight's outcome led to race riots.
In the aftermath of the fight, authorities targeted Johnson for prosecution. He was convicted of violating the Mann Act in 1913 by an all-white jury. The Mann Act prohibits transporting women across state lines for "immoral" purposes.
The authorities first tried to target Lucille Cameron, who did not cooperate. Cameron later became Johnson's wife. The authorities then found another white witness, Belle Schreiber, to testify against Johnson. After his conviction, Johnson fled the country. Years later, he agreed to come back to serve a 10-month sentence.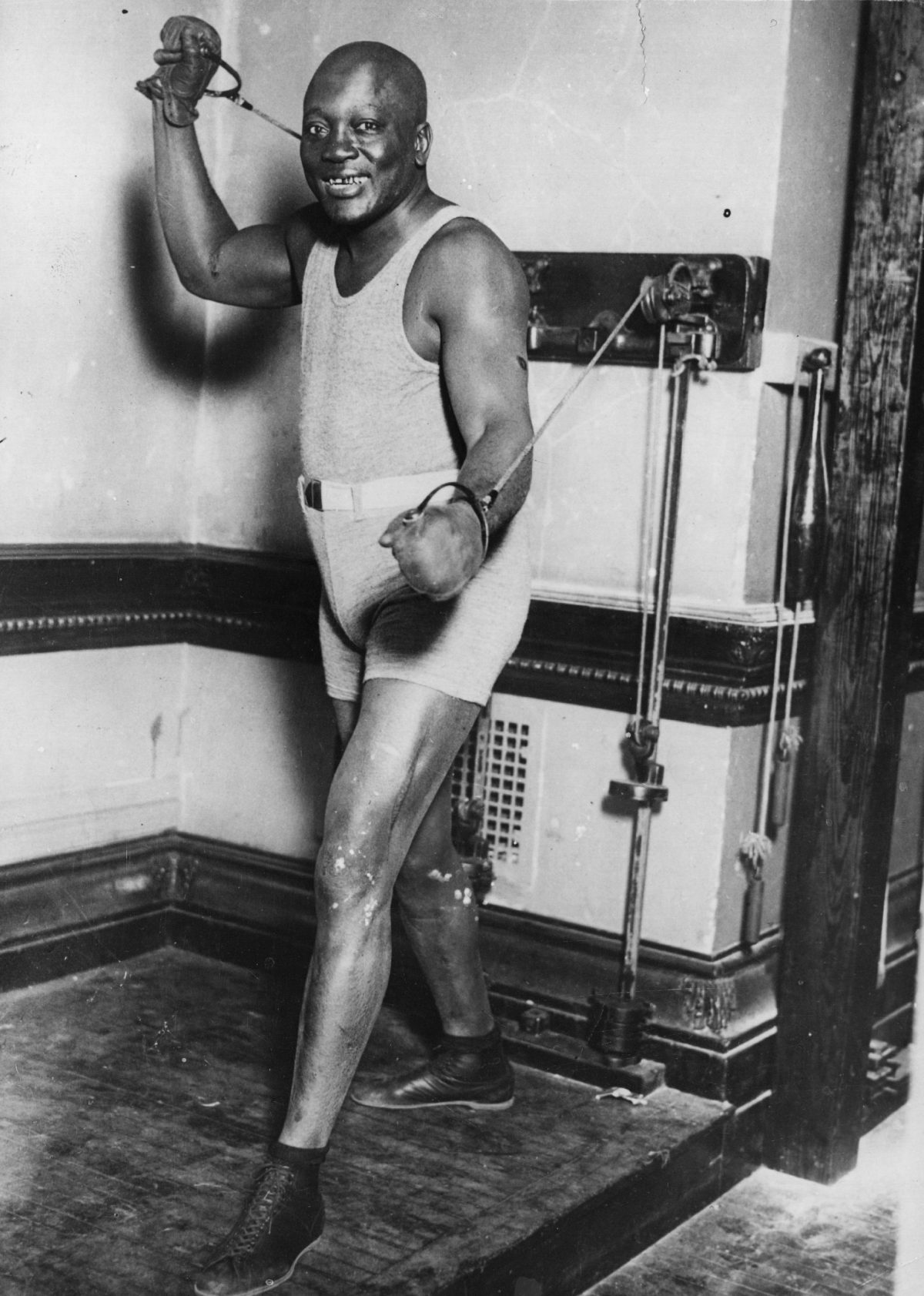 The jury convicted Johnson in less than two hours. The conviction ruined Johnson's career.
In 2016, a bipartisan group of lawmakers petitioned then-President Barack Obama to pardon Johnson. The group sent a letter to the White House asking for a posthumous pardon to honor the 70th anniversary of Johnson's death.
"While it is unfortunate that this unjust conviction was not corrected during the boxer's lifetime, a posthumous pardon today represents the opportunity to reaffirm Jack Johnson's substantial contributions to our society and right this historical wrong," the letter said, according to CNN.
Watch Next:
"I Was a Communist Slave"
A story of tragedy, faith, and resistance in the face of brutal totalitarianism, Memoir of a Communist Slave is one man's journey to uncover what he believes has held him and his people hostage for too long.