President Donald Trump pardoned a former United States soldier who was convicted of killing a prisoner in Iraq.
Michael Behenna was a first lieutenant in the Army when he killed a suspected Al-Qaeda terrorist in 2008 after interrogating him about an explosion that killed two U.S. soldiers. He was convicted of unpremeditated murder in 2009 and sentenced to 15 years in prison.
Behenna was paroled in 2014 after serving five years.
White House press secretary Sarah Sanders said in a statement that despite the conviction, the U.S. Army's highest appellate court expressed concerns about how the trial court had handled Behenna's claims of self-defense and noted how he was paroled as soon as he was eligible.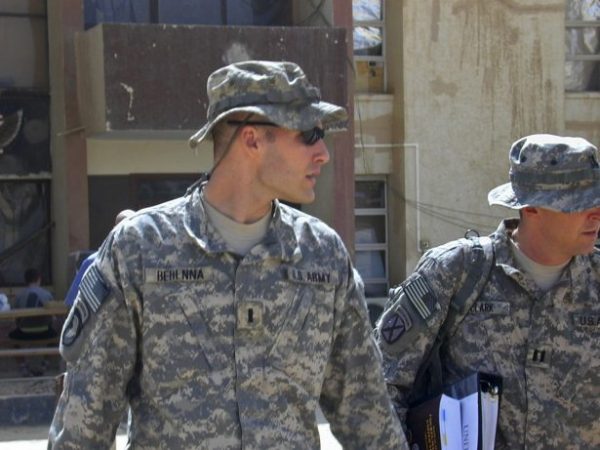 "Upon his release, dozens of Patriot Guard motorcycle riders met Mr. Behenna to escort him back to his home in Oklahoma," she said.
"Mr. Behenna's case has attracted broad support from the military, Oklahoma elected officials, and the public. Thirty-seven generals and admirals, along with a former inspector general of the Department of Defense, signed a brief in support of Mr. Behenna's self-defense claim. Numerous members of the Oklahoma congressional delegation, Oklahoma's then-Governor Mary Fallin, and current Oklahoma Attorney General Mike Hunter have also expressed support for Mr. Behenna. Further, while serving his sentence, Mr. Behenna was a model prisoner. In light of these facts, Mr. Behenna is entirely deserving of this Grant of Executive Clemency."
Attorney General Mike Hunter had sent two letters to Trump, the first in February 2018.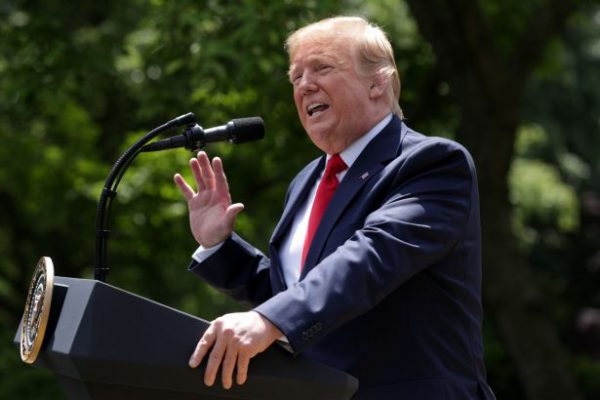 Hunter said that without a pardon, Behenna's punishment would continue outside of prison indefinitely.
"Michael Behenna was a courageous soldier, a great leader, and does not deserve to be labeled a convicted felon for the rest of his life," he said in a statement. "He has more than paid for the crimes he was convicted of while bravely serving our country in combat. He and his family have gone through enough. I encourage President Trump to act quickly and compassionately by pardoning Behenna, to give him back the freedoms he deserves."
Hunter sent another letter to Trump and Attorney General William Barr in April, asking again for a pardon.
"I implore President Trump to review Mr. Behenna's case and strongly consider granting him a pardon. He courageously served his country in combat in Iraq and he has more than paid for his mistakes and misjudgments in attempting to root out terrorism," Hunter said.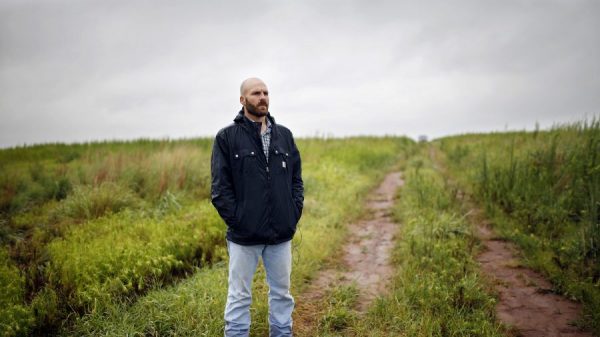 When Behenna was released in 2014, his mother Vicki Behenna said that when her son killed, it was a quick decision.
"A lot of times when soldiers make decisions in a combat zone, they make decisions without thinking about it. They're just reacting to what's coming to them or coming at them," she told KFOR.
She then referenced a letter that her son wrote to the parole board in which he expressed regret for killing the prisoner, Ali Mansur.
"The past five years he spent a lot of time thinking about the loss the death of his soldiers, the death of Mansur, and I think he regrets, well as he said in his letter, I think he said I regret taking another human being's life," she said.