WASHINGTON—Pledging to empower America's "forgotten men and women," Donald Trump was sworn in as the 45th president of the United States Friday, taking command of a deeply divided nation and ushering in a new era in Washington. His victory gives Republicans control of the White House for the first time in eight years.
Looking out over the crowd sprawled across the National Mall, Trump painted a bleak picture of the nation he has inherited, lamenting crime, shuttered factories, and depleted American leadership. He vowed to stir "new national pride," bring jobs back to the United States, and "eradicate completely" radical Islamic terrorism.
"From this day forward, a new vision will govern our land. From this day forward, it's going to be only, 'America First," Trump said in a 16-minute address, echoing one of the core messages of his presidential campaign.
Trump was sworn in by Chief Justice John Roberts, reciting the 35-word oath with his hand placed upon two Bibles, one used by his family and another during President Abraham Lincoln's inauguration. Light rain began to fall as the new president stepped forward to address America.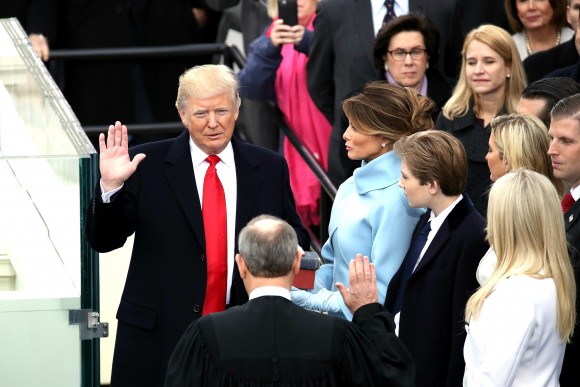 Trump's journey to that moment was as unlikely as any in recent American history. He defied his party's establishment, befuddled the media and toppled two political dynasties on his way to victory. He used social media to dominate the national conversation and challenge conventions about political discourse. After years of Democratic control of the White House and deadlock in Washington, his was a blast of fresh air for millions.
Trump's inauguration drew crowds to the nation's capital to witness the history. However, more than 60 House Democrats refused to attend his swearing in ceremony in the shadow of the Capitol dome. One Democrat who did sit among the dignitaries was Hillary Clinton, Trump's vanquished campaign rival who was widely expected by analysts and the media to be the one taking the oath of office.
At 70, Trump is the oldest person to be sworn in as president, marking a generational step backward after two terms for Barack Obama, one of the youngest presidents to serve as commander in chief.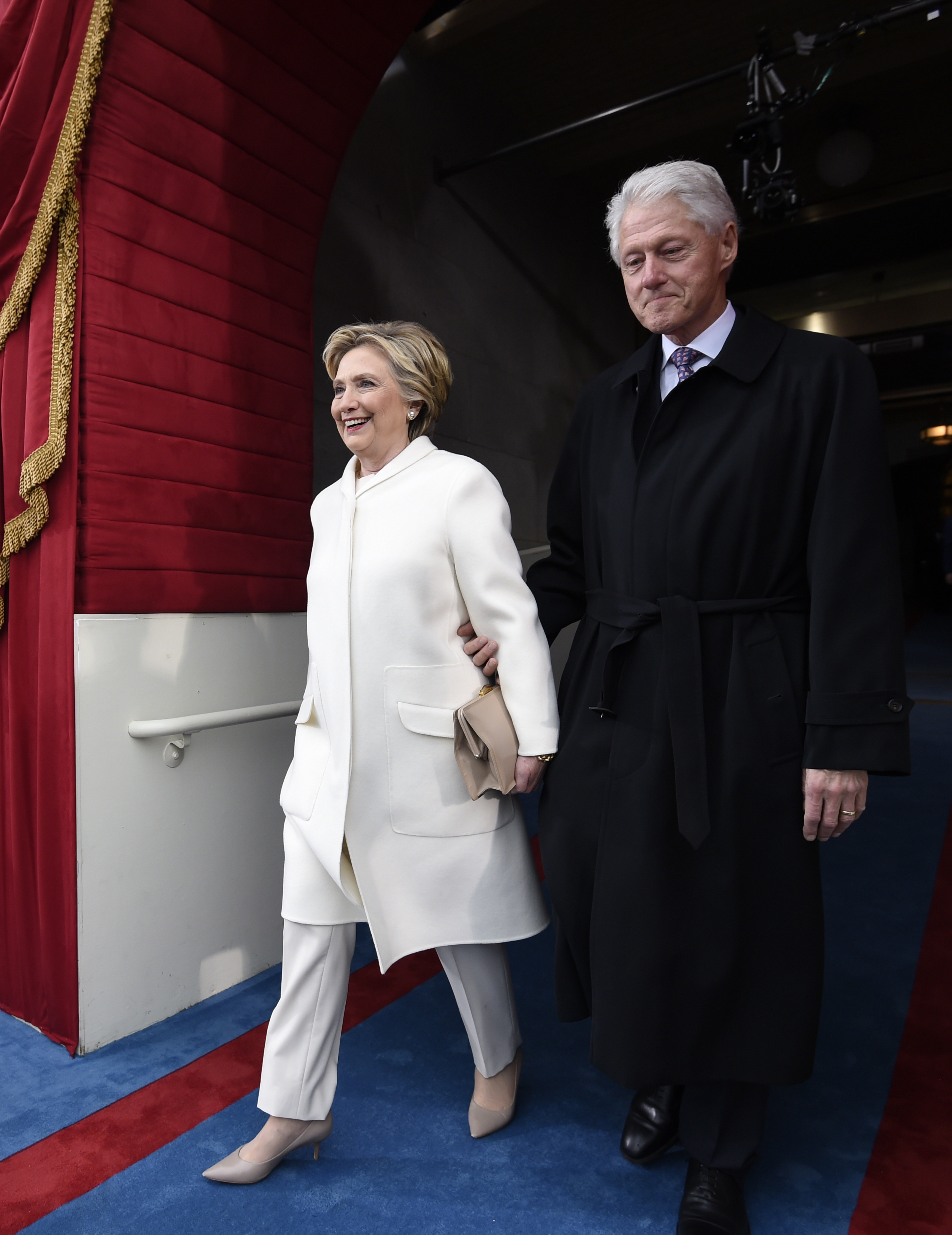 Trump takes charge of an economy that has slowly recovered from the Great Recession, leaving millions of Americans feeling left behind. The nation's longest war is still being waged in Afghanistan and U.S. troops are battling the ISIS terrorist group in Iraq and Syria. Trump has vowed to dismantle and rebuild the current healthcare system that many have seen as failed.
Demonstrations unfolded at various security checkpoints near the Capitol as police in riot gear helped ticket-holders get through to the ceremony.
Related Coverage
All of the living American presidents attended the swearing-in ceremony, except for 92-year-old George H.W. Bush, who was hospitalized this week with pneumonia. His wife, Barbara, was also admitted to the hospital after falling ill.
While Trump came to power bucking convention, he wrapped himself in the traditions that accompany the peaceful transfer of power. Following a morning church service with his family, Trump and his wife, Melania, had tea at the White House with Obama and outgoing first lady Michelle Obama.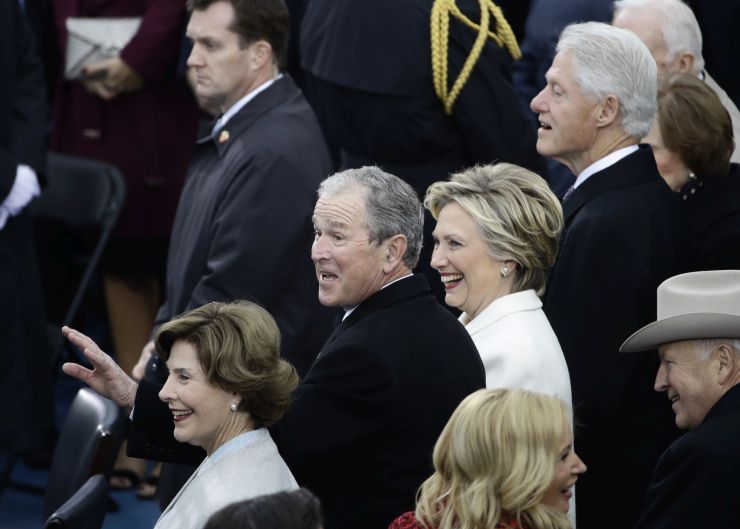 The two couples greeted each other with handshakes and hugs, and Mrs. Trump presented Mrs. Obama with a gift. Following their private gathering in the executive mansion, the Trumps and Obamas traveled together to the Capitol for the swearing in ceremony.