President Donald Trump slammed a Democratic talking point during his speech to the nation on Jan. 8, hitting at the theme of a border wall supposedly being immoral.
House Speaker Nancy Pelosi (D-Calif.), the leader of the Democratic Party in Congress, has repeatedly called the proposed barrier along the southern border immoral.
"A wall, in my view, is an immorality," Pelosi said recently.
Trump said during his live address to the nation, "Some have suggested a barrier is immoral."
"Then why do wealthy politicians build walls, fences, and gates around their homes? They don't build walls because they hate the people on the outside, but because they love the people on the inside. The only thing that is immoral is the politicians to do nothing and continue to allow more innocent people to be so horribly victimized," he said.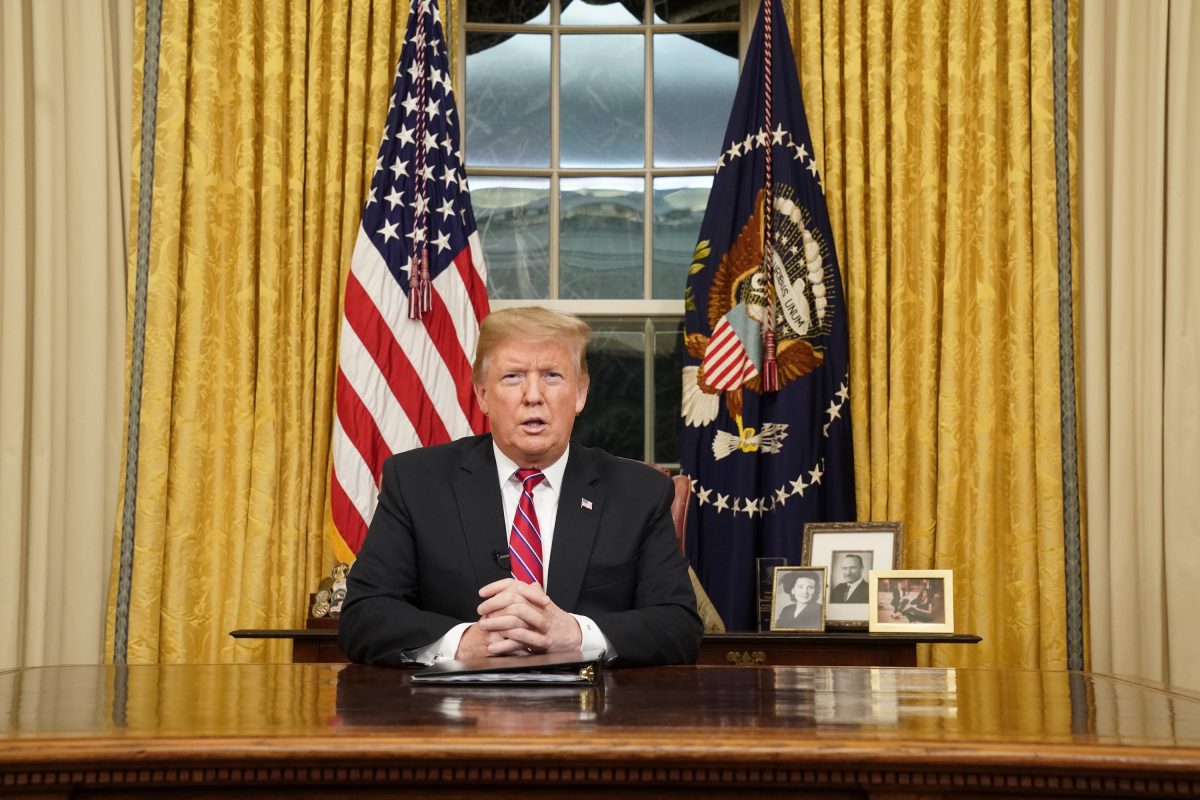 Trump used the point to segue into how horrific it is when illegal aliens, who have already broken the law by entering the country without permission, commit crimes. He noted that an illegal alien is suspected of gunning down Newman police officer Ronil Singh, a legal immigrant, just weeks ago.
"America's heart broke the day after Christmas when a young police officer in California was savagely murdered in cold blood by an illegal alien, who just came across the border. The life of an American hero was stolen by someone who had no right to be in our country," Trump said.
"Day after day, precious lives are cut short by those who have violated our borders. In California, an Air Force veteran was raped, murdered, and beaten to death with a hammer by an illegal alien with a long criminal history. In Georgia, an illegal alien was recently charged with murder for killing, beheading, and dismembering his neighbor. In Maryland, MS-13 gang members who arrived in the United States as unaccompanied minors were arrested and charged last year after viciously stabbing and beating a 16-year-old girl."
Appealing to the Democrats who have refused to negotiate with him on funding for the wall, Trump added, "To those who refuse to compromise in the name of border security, I would ask: Imagine if it was your child, your husband, or your wife whose life was so cruelly shattered and totally broken?"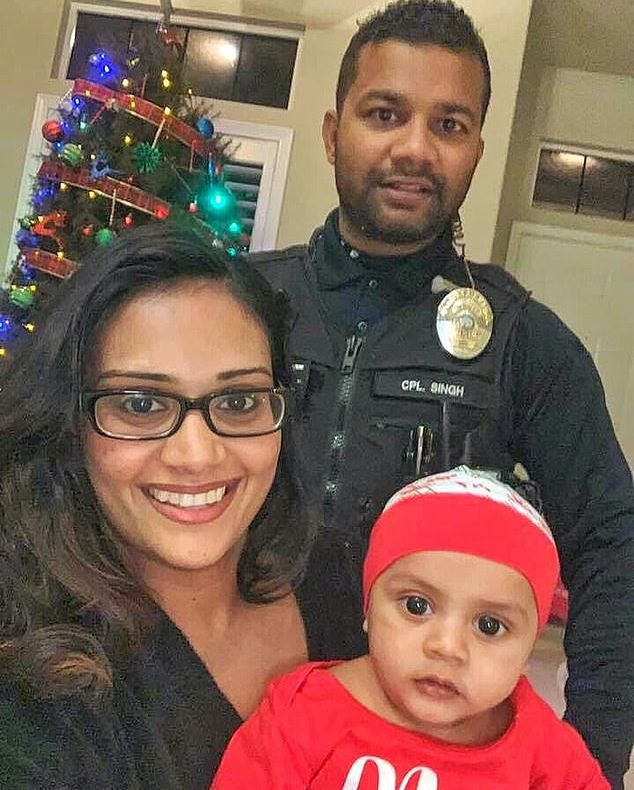 He asked members of Congress to pass a bill that includes funding for the wall and U.S. citizens to call Congress and tell them they want the border secured.
Trump's comments came about a week after he noted that the house of former President Barack Obama has a wall around it.
While Pelosi has said a wall is immoral, Senate Minority Leader Chuck Schumer (D-N.Y.) admitted recently that while he's against a wall, a barrier will work along the border.
"A fence works. You ask the experts," he told CBS 2. "A big, concrete wall is expensive and it doesn't work. You don't just need fencing. You need drones, you need helicopters, and you need roads. The agents can't get people crossing the border because they can't get there."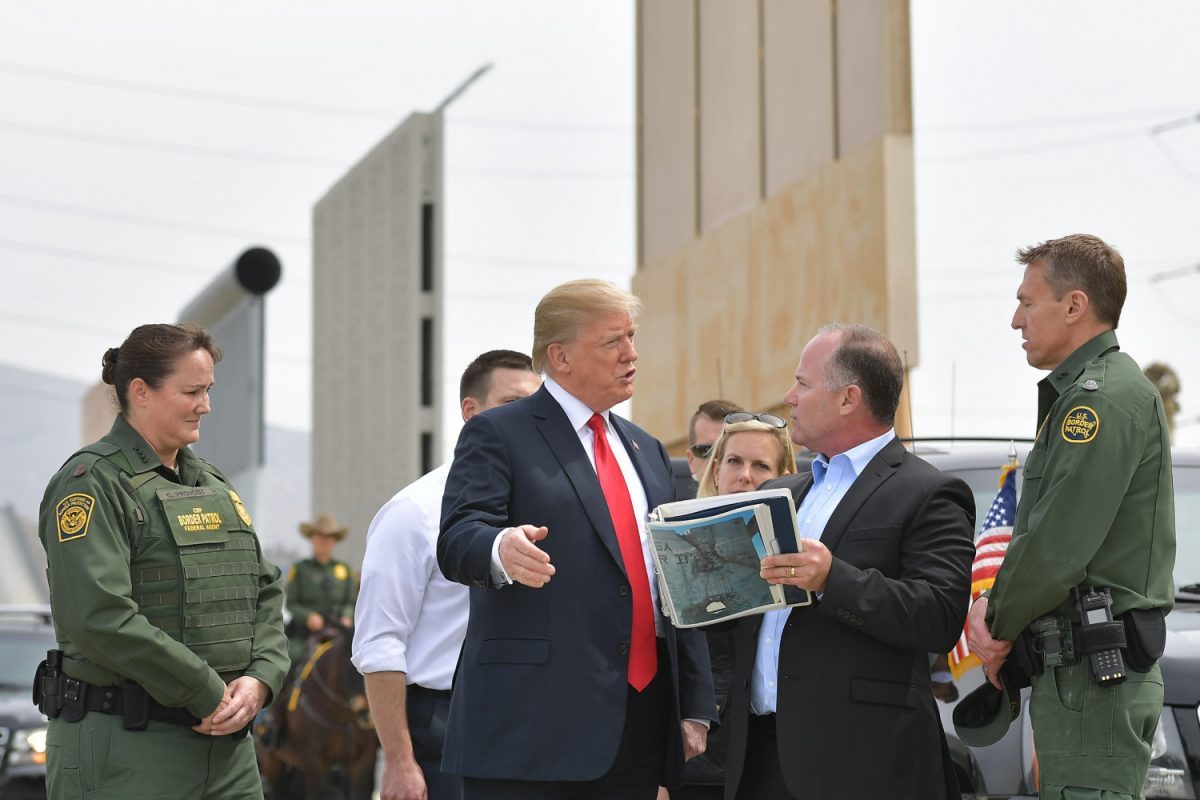 In addition to asking for funds for the wall, Trump wants to use some funding for more Border Patrol agents and technology as support for personnel and the barrier.
Along with Trump, Senate Majority Leader Mitch McConnell (R-Ky.) also hit at the immoral talking point during a speech on the Senate floor earlier Tuesday, noting that many Democratic leaders previously voted for a barrier along the southern border.
"Walls and barriers are not immoral. How silly. Enforcing our laws wasn't immoral back in 2006 when then-Senator Clinton and Senator Obama and our friend the Democratic leader were proud to vote for physical barriers," he said.
"The only things that have changed between then and now are the political winds, and of course, the occupant of the White House. So this is no new-found principled objection, it is just political spite. A partisan tantrum being prioritized over the public interest."
From NTD News