WASHINGTON—Border Patrol agents referred a tractor-trailer to the secondary inspection lane at a checkpoint north of Laredo, Texas, on Aug. 11, after a K-9 alerted them to the presence of concealed humans or narcotics.
"The vehicle proceeded to elude and flee the checkpoint," Border Patrol agent Adrian Anzaldua said during a White House event on Aug. 20.
Agents gave chase, and the truck was forced to stop about a mile north of the checkpoint.
"I went out there and ran the dog," Anzaldua said, explaining that his K-9 again alerted the agents to the presence of drugs or humans. "Subsequently, I opened the little latch on the back of the tractor-trailer and opened the door."
In the back of the locked refrigerated trailer were 78 illegal aliens, from Mexico, Guatemala, Honduras, El Salvador, Brazil, Ecuador, India, and Dominican Republic, according to a Customs and Border Protection (CBP) statement.
"All of them were in good health," Anzaldua said.
He was one of several agents who were invited on stage by President Donald Trump during his "Salute to the Heroes of the Immigration and Customs Enforcement and Customs and Border Protection."
Trump credited Anzaldua and the agents involved for saving the lives of the 78 people.
The president told the assembled audience of around 150 law enforcement officers, politicians, ICE and CBP officers, and their families that his administration will always support them.
"We love you, we support you, we will always have your back. And I think you know that," Trump said. "Everyone here today understands a vital truth: American is a land of opportunity because we are nation of laws. … For America to be a strong nation, we must have strong borders."
Trump hit back at politicians and "open borders extremists," who he says have "waged an unprecedented assault on American law enforcement—our greatest people."
"In major cities across the nation, these open borders radicals have blocked access to ICE buildings, defaced public property, and threatened public safety," Trump said.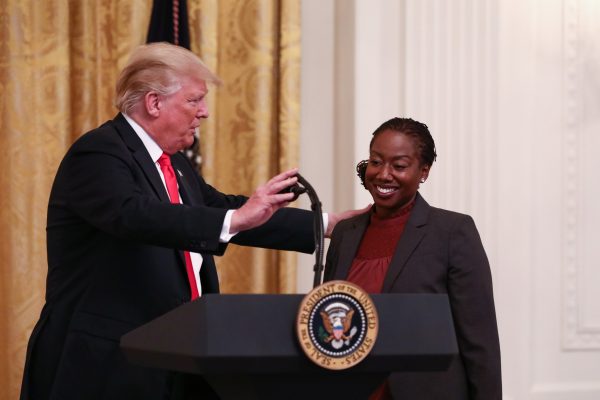 In Portland, Oregon, the mayor recently ordered police officers to stand down when federal officers were facing an angry mob of protesters.
The outcry over ICE, which included calls by leading Democrats to abolish the agency, gained steam in June after the administration called for all adult illegal border crossers to be prosecuted.
Consequently, around 2,000 children were temporarily separated from their parents while the parents awaited prosecution. However, the separations were carried out by CBP, not ICE.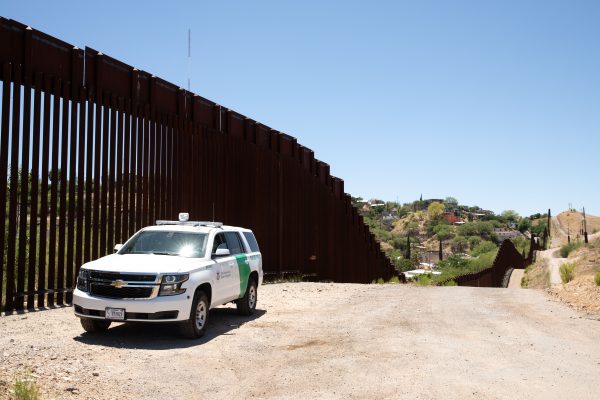 Trump said the vast majority of Americans support law enforcement and condemned the attacks against the agencies. "It's just a small group that gets a lot of publicity because they have no courage, they have no guts, they just have big, loud mouths," he said.
Just prior to the event, Trump sent out a letter to state and local leaders asking them to publicly express their support for ICE and CBP officers.
"In fiscal year 2017, ICE arrested more than 125,000 aliens with criminal records. Among the crimes were roughly 48,000 assault offenses, 12,000 sexual offenses, 11,000 weapons offenses, and 1,900 homicides," the letter said. "Abolishing ICE effectively means no enforcement, and no borders—and would result  in massive crime, huge loss of life, colossal economic hardship for American workers , and lawless anarchy."
"Any politician who puts criminal aliens in front of American citizens should find a new line of work," Trump said.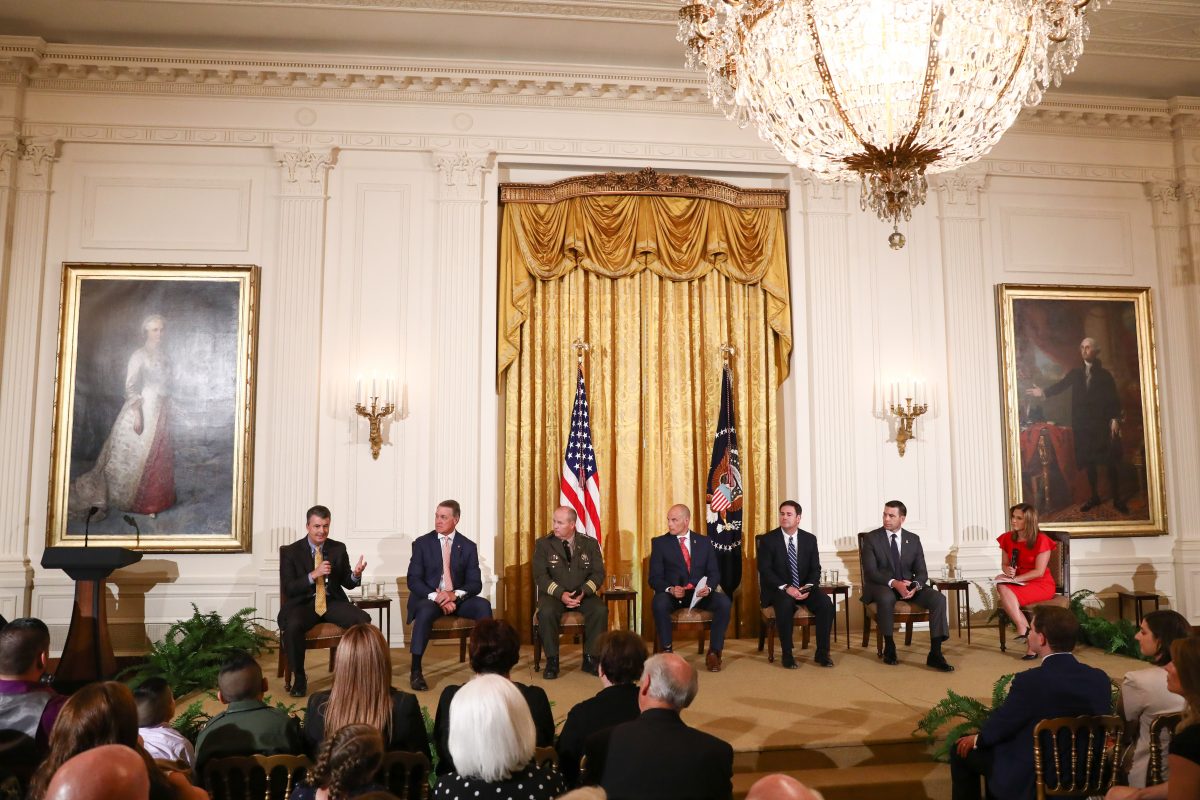 Trump's speech was preceded by a panel discussion that included the heads of ICE and CBP, as well as Arizona border Sheriff Mark Dannels, Arizona Gov. Doug Ducey, Sen. David Purdue (R-Ga.), and Alabama Attorney General Steve Marshall.
CBP Commissioner Kevin McAleenan said the agency was set up following 9/11, with the primary mission of counterterrorism.
He said the agency prevents an average of 10 suspected terrorists per day from entering the United States, often through the denial of visas. But the agency is also responsible for the around 1 million incoming passengers and pedestrians who enter at ports of entry every day, on average, as well as $6.3 billion worth of imported products. And its Border Patrol arm is responsible for securing the border between ports of entry.
"There's been a lot of focus on people crossing the border that don't present an obvious threat or concern," McAleenan said. "But really, alongside that, is a hardened group of smuggling organizations—transnational criminal organizations—that are violating our laws by bringing people and contraband across our borders."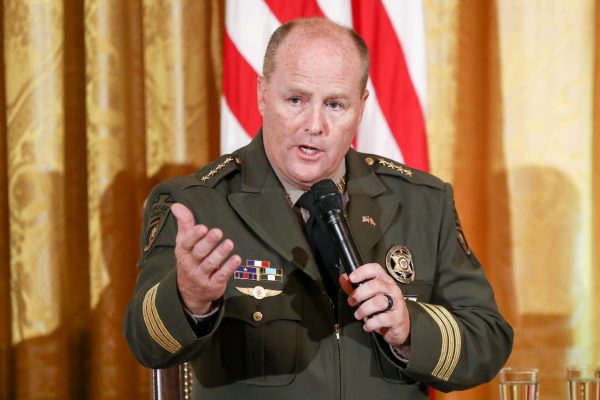 Sheriff Mark Dannels from a border county, Cochise County in Arizona, has spent 34 years working in law enforcement in border communities.
He said local citizens change the way they live because of cross-border crime in their communities.
He said a 60-year-old National Parks Service cleaner was killed recently by a smuggler. She was getting cleaning supplies from her truck at a local park bathroom area when a smuggler bashed her head with a rock and left her for dead, Dannels said.
He said the man had already served time in two of Arizona's state prisons under different aliases. The man is now back in prison serving 76 years.
"Anybody who thinks that criminal transnational organizations coming across this border are good for communities is 100 percent wrong," Dannels said. "We talk about open borders—I am 100 percent opposed to that.
"The only way we're going to solve this is if we have a leader like President Trump."