President Donald Trump's physician, Dr. Sean P. Conley, said the president "remains fatigued but in good spirits" after he was diagnosed with COVID-19, while First Lady Melania Trump has "only a mild cough and headache."
According to an update from Conley, Trump is taking an 8-gram dose of Regeneron's polyclonal antibody cocktail and "completed the infusion without incident." The president is being monitored frequently by a team of experts, who will "be making recommendations" to Trump and the first lady.
Trump confirmed his diagnosis late on Thursday.
Other members of Trump's family have tested negative for the CCP (Chinese Communist Party) virus, a novel coronavirus, so far.
Conley said that in addition to the antibody cocktail, the president is also taking zinc, vitamin D, a daily aspirin, famotidine, and melatonin.
It came as White House economic adviser Larry Kudlow said Trump has a "very moderate case" of COVID-19, without elaborating, after the president confirmed that both he and the first lady were diagnosed.
"I have not talked to him today, but apparently he's doing just fine," Kudlow added on Fox News. "The president was kind of barking out orders for all of us, giving us tasks this morning to follow through. He's on the phone," he said.
It came after White House chief of staff Mark Meadows said on Friday that Trump is experiencing "mild symptoms," while Melania Trump confirmed on Twitter that her symptoms were also mild.
Some have noted that Trump's Twitter feed has been unusually quiet. Typically, Trump frequently makes posts and re-tweets comments from supporters or news outlets.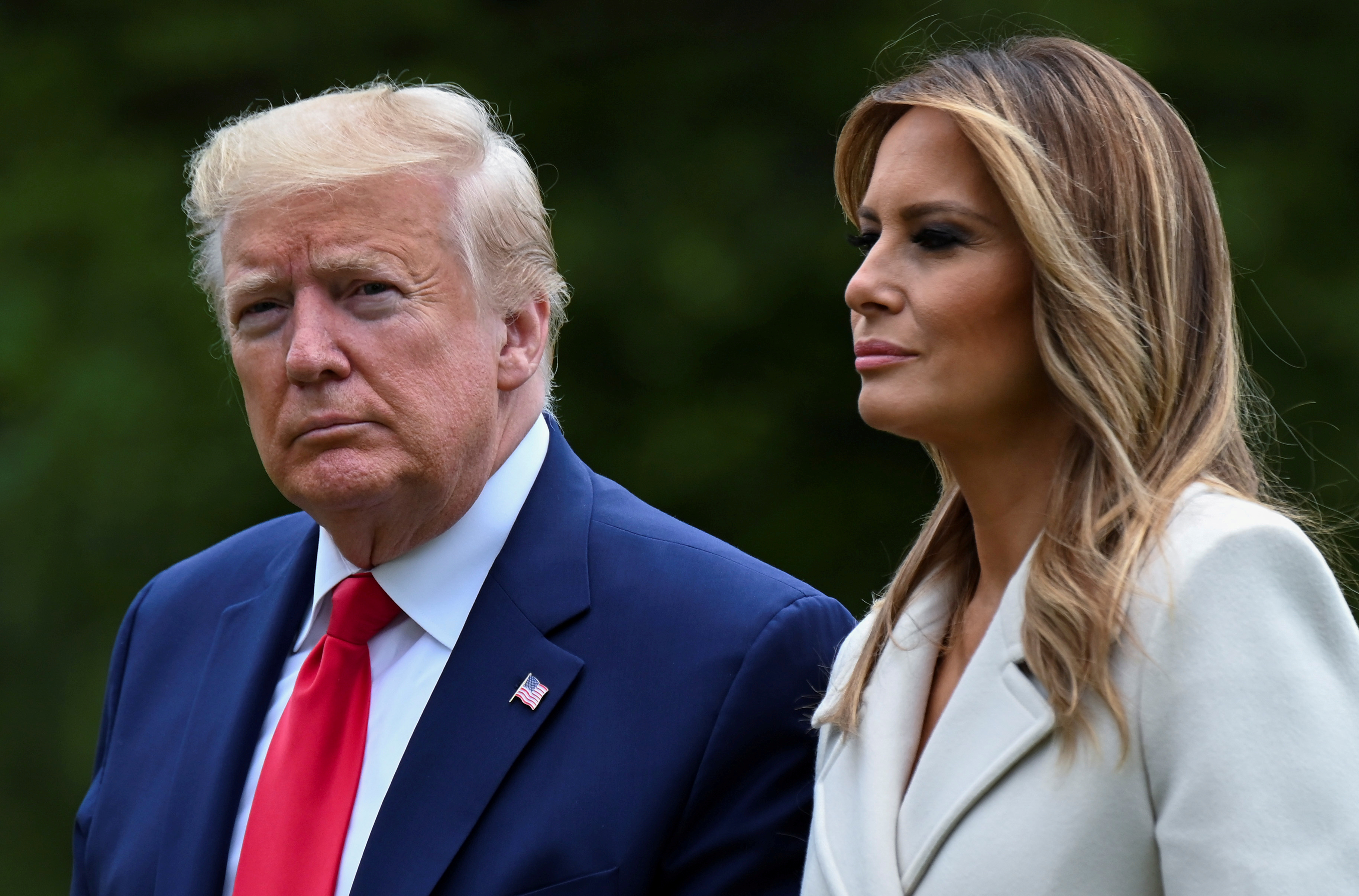 Kudlow also told Fox News that he tested negative for COVID-19, noting that he is subjected to daily testing along with other White House officials. Treasury Secretary Steven Mnuchin also tested negative for the virus, as did Secretary of Commerce Wilbur Ross.
Trump's Supreme Court nominee, Judge Amy Coney Barrett, who was with him and many others on Saturday and has been on Capitol Hill meeting with lawmakers, also tested negative, the White House said.
Meadows said that Trump was conducting business as usual.
"I can tell you in terms of Hope Hicks, we discovered that right as Marine One was taking off yesterday," said Meadows.
After Trump's diagnosis, his campaign announced that he would be canceling events in several states on Friday and over the weekend as he recovers. Trump also said he will self-isolate at the White House.
Vice President Mike Pence and his wife, Karen Pence, tested negative for the CCP virus, while Democratic nominee Joe Biden and wife Jill Biden tested negative on Friday, officials said.
The White House hasn't responded to a request for comment after Kudlow's statement.
The Associated Press contributed to this report.