Alberta Premier Jason Kenney says former U.S. President Donald Trump was right about Germany being held "captive" by Russia when it comes to energy.
"Say what you like about Donald trump, but he got this exactly right," Kenney said on Twitter Tuesday.
The premier was referring to a YouTube video posted by Bloomberg Markets and Finance on July 11, 2018, when Trump took aim at NATO for allowing Germany to seal the Nord Stream 2 pipeline deal with Russia, while the United States had to continue spending more in defence to protect the alliance.
"It's very sad when Germany makes a massive oil and gas deal with Russia where you're supposed to be guarding against Russia, and Germany goes out and pays billions and billions of dollars a year to Russia," Trump told NATO Secretary General Jens Stoltenberg and his team in the alliance's annual summit.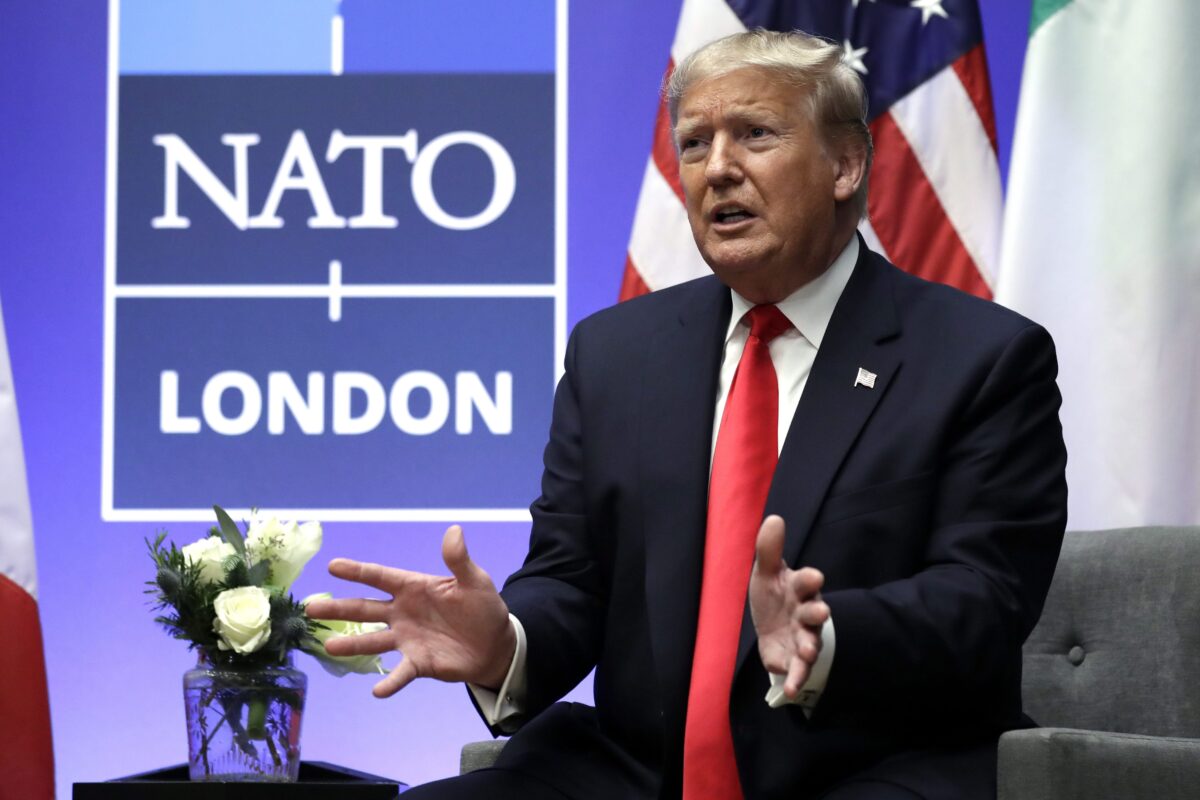 Trump said it's "very unfair" that the United States had to pay 4.2 percent of its gross domestic product (GDP) in defence spending, while most countries in the European Union failed to meet the 2 percent target pledged in 2014.
"So we're protecting Germany, we're protecting France, we're protecting all of these countries, and then numerous of the countries go out and make a pipeline deal with Russia where they're paying billions of dollars into the coffers of Russia," the former president said.
On Jan. 31, 2018, the Germans granted permits for the construction of Nord Stream 2, a 1,234 km pipeline under the Baltic Sea, which would carry natural gas from the Russian coast near St. Petersburg to Lubmin in Germany.
The 11 billion euro (C$15.2 billion) project, owned by Russian state-owned gas giant Gazprom, was set to double the existing Nord Stream pipeline's annual capacity of 55 billion cubic metres. That is over a quarter of all the gas that EU countries use yearly.
Trump said that by having signed the deal, Germany will have "almost 70 percent of their country controlled by Russia with natural gas."
"Why are countries in NATO, namely Germany, having a large percentage of their energy needs paid to Russia and taken care of by Russia?" Trump asked.
"If you look at it, Germany is a captive of Russia because they got rid of their coal plants, they got rid of their nuclear. They're getting so much of the oil and gas from Russia. I think it's something that NATO has to look at."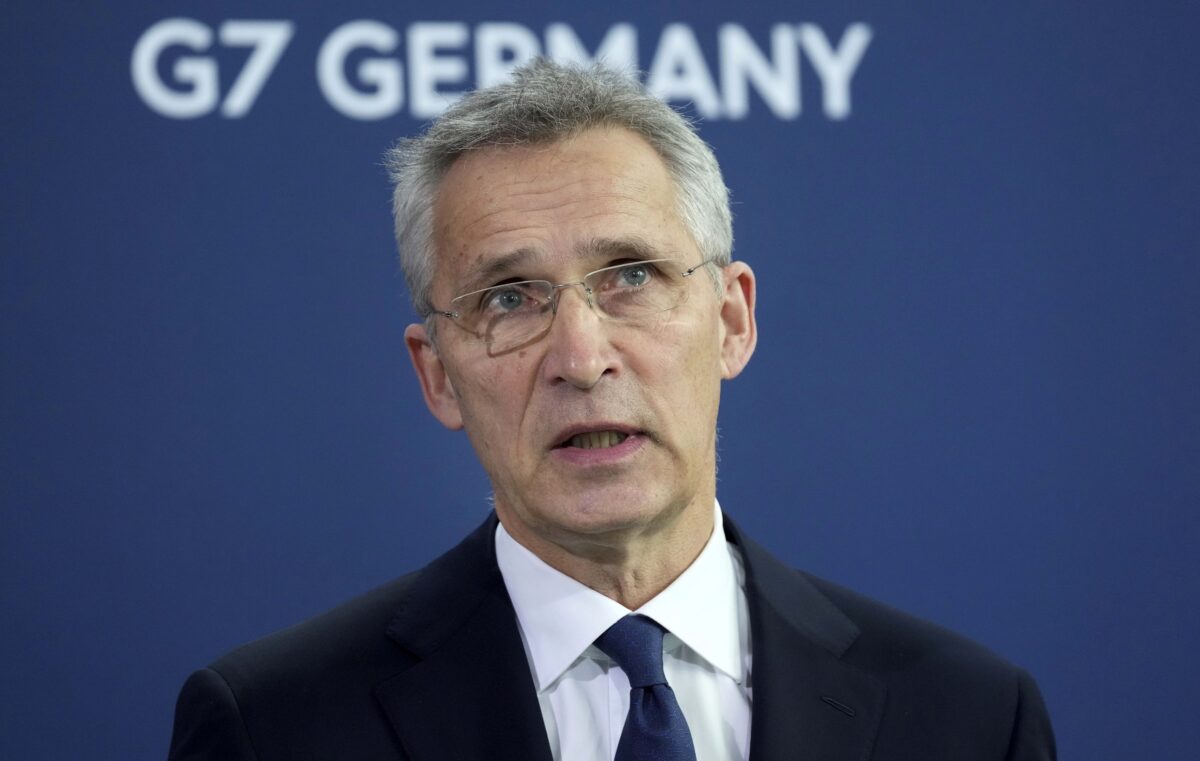 Stoltenberg defended NATO's position, saying that the alliance had traded with Russia even during the Cold War.
"Because you [have to] understand that when we stand together, also in dealing with Russia, we are stronger," he told Trump, to which the former president countered, saying the alliance was just making Russia richer.
In an interview on CBC's Rosemary Barton Live on March 20, Stoltenberg urged Canada and all allies to fulfill their pledge to increase defence spending to at least 2 percent of GDP.
"We have an agreement and I expect all allies, also Canada, to follow up on that—that we should aim at 2 percent of GDP, because we live in a world which is more dangerous," the NATO chief said.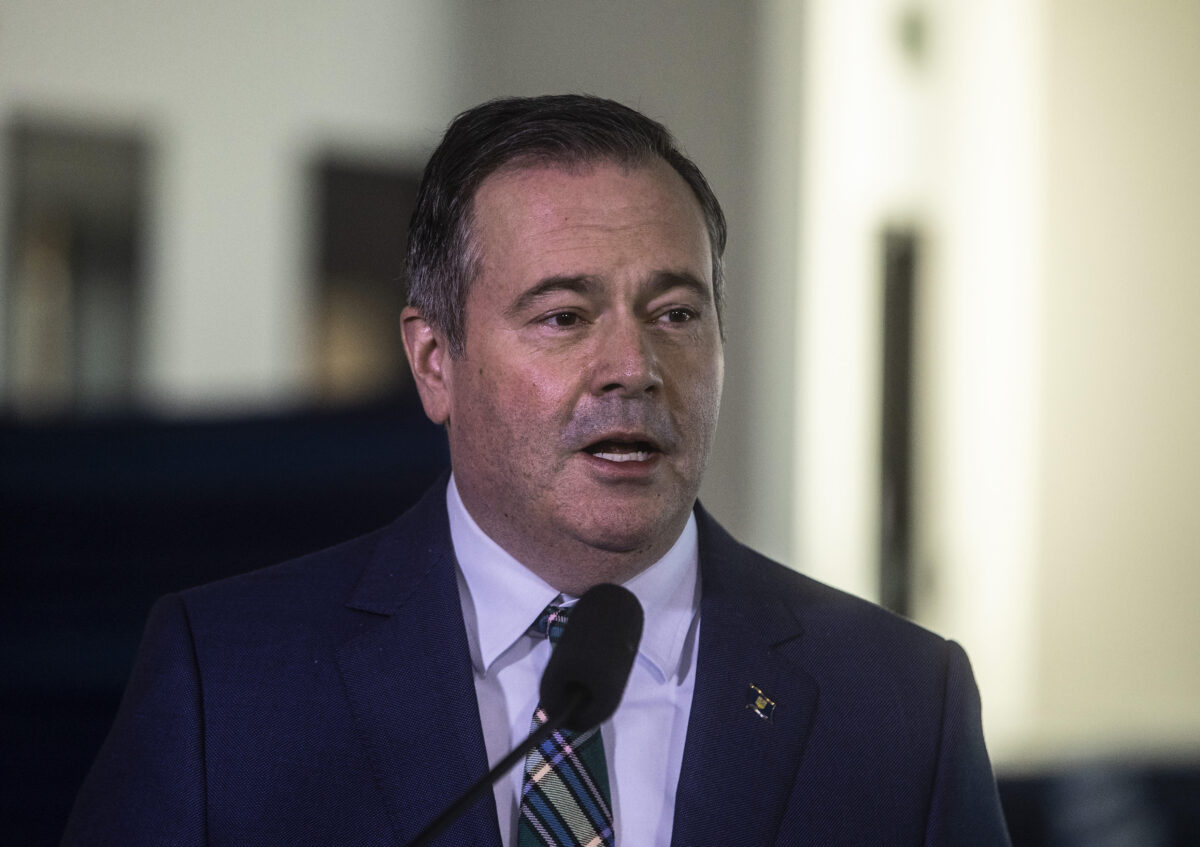 According to a tweet by Bill Browder on March 22, to which Kenney also responded, the EU has spent over 17 billion euros (C$23.5 billion) on Russian oil, gas, and coal since the Kremlin's war on Ukraine on Feb. 24.
Browder, who is head of the Global Magnitsky Justice campaign, a movement that seeks to impose targeted visa bans and asset freezes on human rights abusers and highly corrupt officials, had cited the number from a real-time tracker published by Europe Beyond Coal, an organization that opposes using coal as fuel.
Specifically, the tracker shows Germany spent about 40.6 billion euros (C$56.2 billion) on Russian fossil fuels in 2021, which the organization said is based on trade data collected from the UN Comtrade, a repository of official international trade statistics.
Kenney criticized the EU for abetting Russian President Vladimir Putin's invasion of Ukraine.
"Shocking. The EU's dependence on Putin's blood oil and gas continues to fund his war machine," said the premier on Twitter on March 22.
Reuters contributed to this report.