President-elect Donald Trump is taunting Arnold Schwarzenegger for bringing in low ratings in a spinoff of Trump's old reality television show, "Celebrity Apprentice."
In an early Friday tweet, Trump refers to himself as a "ratings machine" and says Schwarzenegger "got 'swamped'" by comparison.
He tweets "so much for being a movie star," and "now compare him to my season 1."
Trump added: "But who cares, he supported Kasich & Hillary," referring to Ohio Republican Gov. John Kasich and Democrat Hillary Clinton, who both ran against him.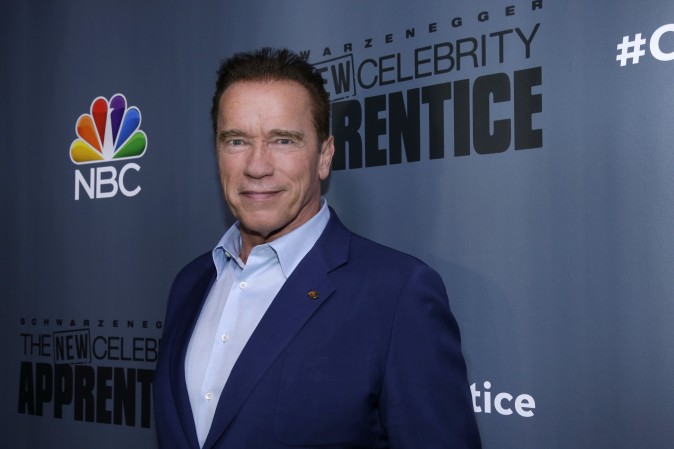 Schwarzenegger is a moderate Republican who said in October that he wouldn't vote for Trump, calling it a choice of "your country over your party."
He's hosting "The New Celebrity Apprentice," in which Trump retains a producing stake.