President Donald Trump got tested for the new coronavirus.
"I decided I should based on the press conference yesterday. People were asking me, 'did I take the test'?" Trump told reporters at a press conference in Washington on Saturday after a meeting of the White House Coronavirus Task Force.
The results will be available in a day or two, he said.
Trump is not showing any symptoms, he reiterated, echoing previous statements by his doctor and the White House.
Trump's physician told the White House late Friday that the president did not need to be tested.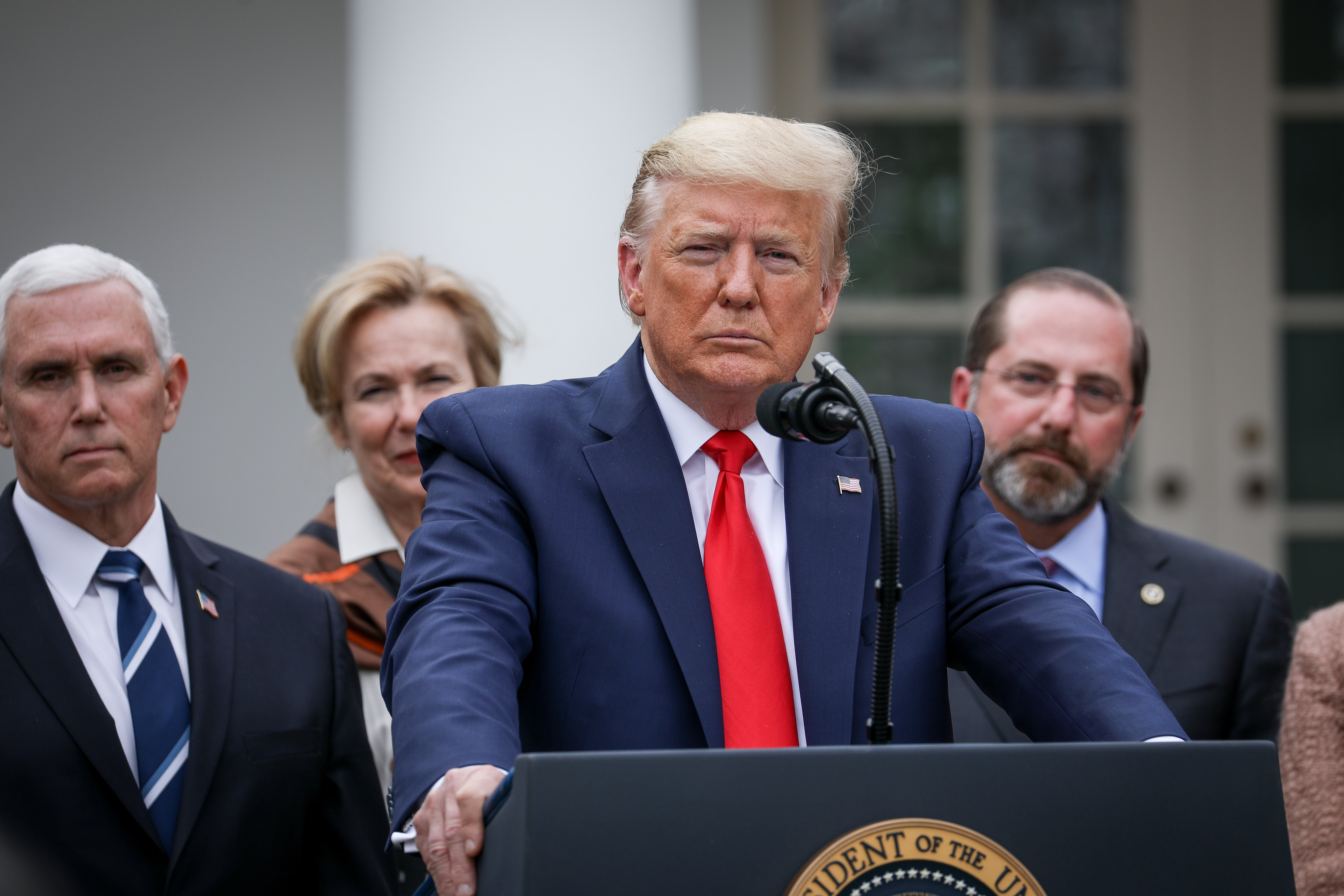 Three people who were recently at the president's Florida resort, where he spent time last weekend, have tested positive for COVID-19, the virus the disease causes.
Two of them, members of Brazil's delegation to the United States, interacted with Trump. The president "briefly came in contact" with one, physician Sean Conley said. Trump spent more time with the other Brazilian but "all interactions occurred before any symptom onset," according to Conley.
Trump told reporters Friday that people should listen to their doctors and not get tested unless it's necessary.
Asked if he was being selfish by not getting tested, Trump said he did not say he wasn't going to get tested.
Asked if he would be, Trump said, "Most likely, yeah. Most likely."
Vice President Mike Pence, the head of the task force, told reporters Saturday that he was going to speak to the White House physician's office immediately after the press conference. The office told Pence and Second Lady Karen Pence last night that neither had symptoms or contacts that would necessitate testing, he said.
"Mrs. Pence and I would be more than happy to be tested," Pence said.