President Donald Trump said it was "fine" when asked about a recent apology the top military official in the nation made for appearing with the president in public.
"If that's the way they feel, I think that's fine," Trump said in an interview with Fox News' "Outnumbered Overtime."
Army Gen. Mark Milley, chairman of the Joint Chiefs of Staffs, said he "should not have been there" with Trump when the president and a group including Secretary of Defense Mark Esper on June 1 walked from the White House to St. John's Church to survey damage inflicted during recent riots.
Milley said his being part of the group "created a perception of the military involved in domestic politics" before adding, "As a commissioned uniformed officer, it was a mistake that I have learned from, and I sincerely hope we all can learn from it."
Milley, nominated by Trump several years ago, was speaking virtually to graduates at the National Defense University in Washington.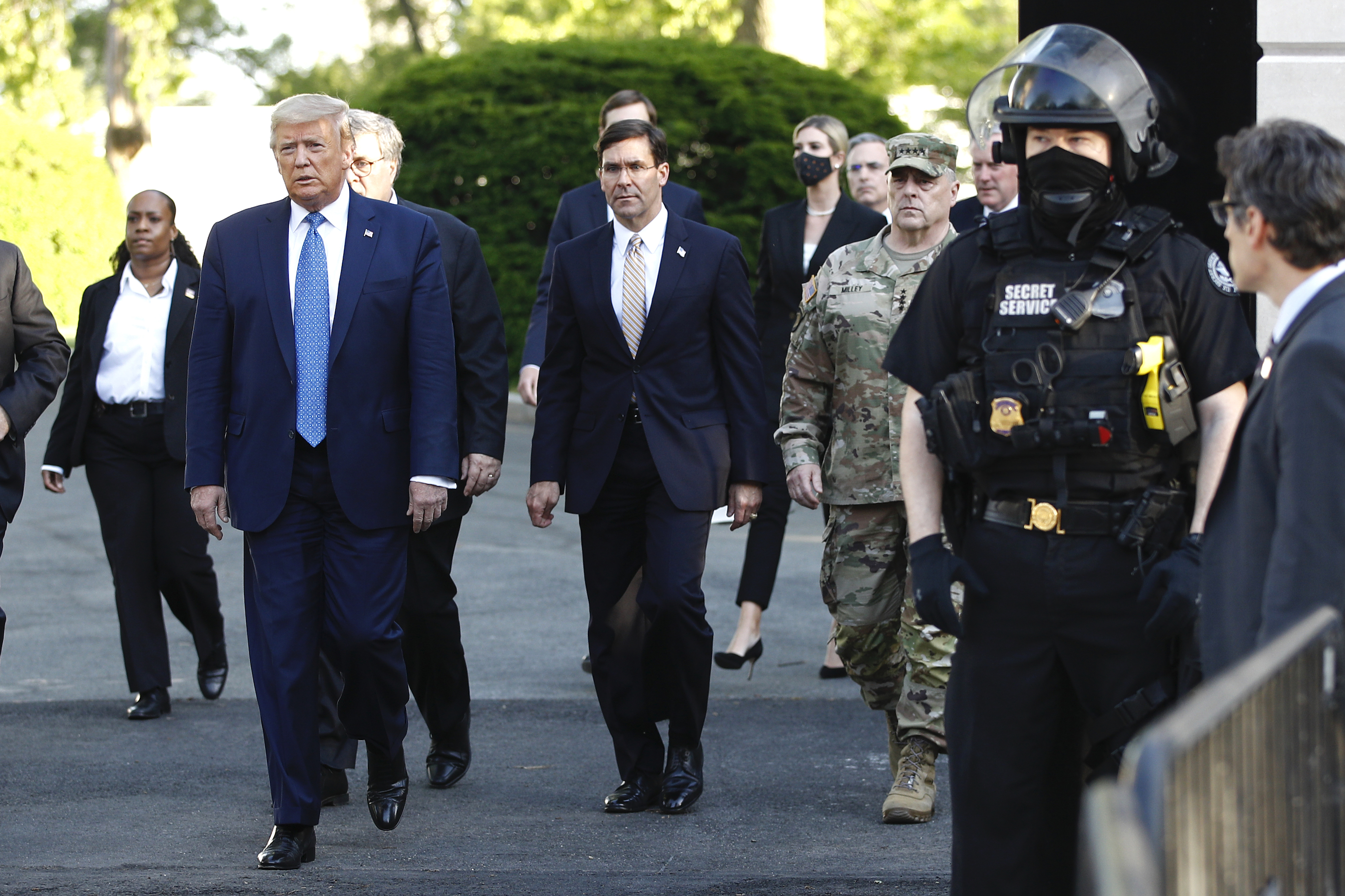 Fox anchor Harris Faulkner described Milley's apology as "pushback," lumping him in with Esper, who declined to say whether he regretted being part of the group.
She asked Trump whether he thinks the remarks were "significant."
That's when he said no and it was fine.
"I have good relationships with the military. I rebuilt our military," he added, saying he's authorized the investment of trillions of dollars and alleging the Obama administration left it with aging planes and a lack of ammunition.
"Now we have the greatest military we've ever had," he said, along with the Space Force, a new branch dedicated to the space military agency.
Trump also said a photograph of him holding a Bible in front of St. John's was "a beautiful picture."
"And I'll tell you, I think Christians think it was a beautiful picture," he said.