WASHINGTON—President Donald Trump has put on four pounds over the past year. According to the results of a physical examination conducted last week, he remains in "very good health" despite his weight just nudging into the 'obese' range of a widely used government body mass index.
Trump spent more than four hours at Walter Reed National Military Medical Center for a checkup supervised by Dr. Sean P. Conley, his physician, and involving a panel of 11 specialists.
"After taking into account all the laboratory results, examinations, and specialist recommendations, it is my determination that the president remains in very good health overall," the president's physician, Sean Conley, wrote in a memo on Feb. 14. A copy of the memo was released by the White House.

The memo, which detailed the findings of an examination of Trump that Conley led on Feb. 8, said the 72-year-old president who is 6-foot-3 weighed in at 243 pounds, up from 239 pounds in early 2018.
The findings pushed Trump into the 'obese' range under a widely used government body mass index that aims to measure body fat based on height and weight.
"I am happy to announce the President of the United States is in very good health and I anticipate he will remain so for the duration of his Presidency, and beyond," Conley wrote afterwards.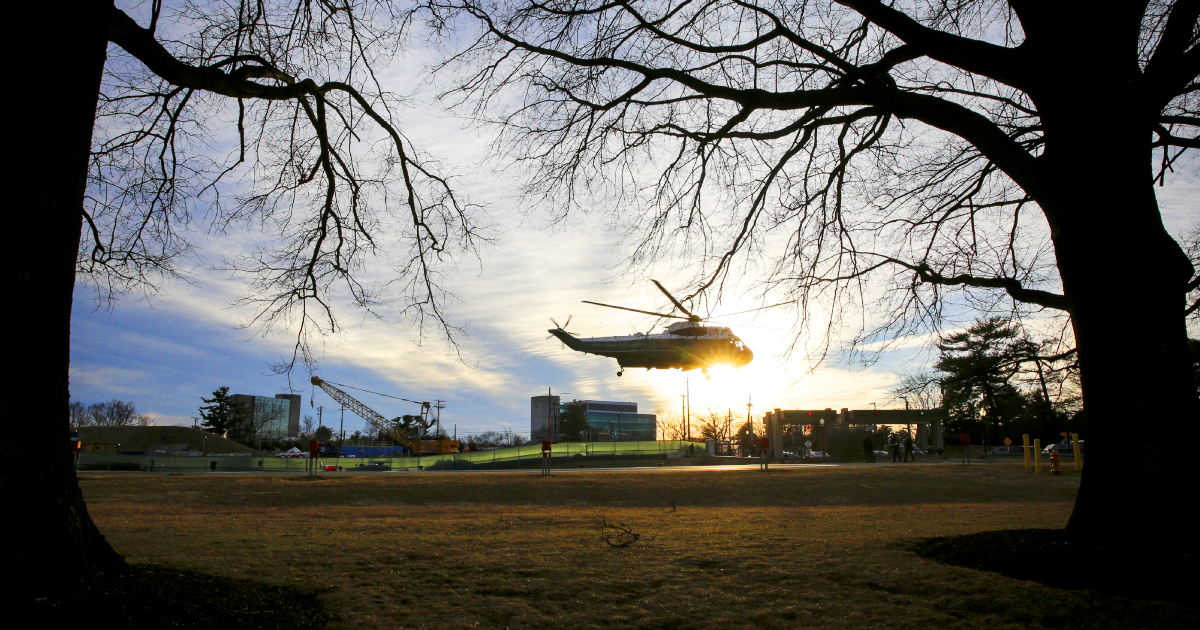 Last year, Trump clocked in at 6-foot-3 and 239 pounds. He had a body mass index, or BMI, of 29.9, putting him in the category of being 'overweight' for his height. A BMI of 30 or more is considered 'obese.' Trump's doctor directed him to try to lose a few pounds by eating better and exercising.
His doctor then said the president was in "excellent health" but would do well to drop 10 to 15 pounds and shift to a low-fat, low-carb diet and take up a more defined exercise routine.
In his memo, Conley said he had increased the amount of rosuvastatin the president takes. The drug aims to lower LDL, or so-called bad cholesterol while raising HDL, or good cholesterol. Over the past year, Trump's LDL count fell, but so did his HDL count, the exam results showed.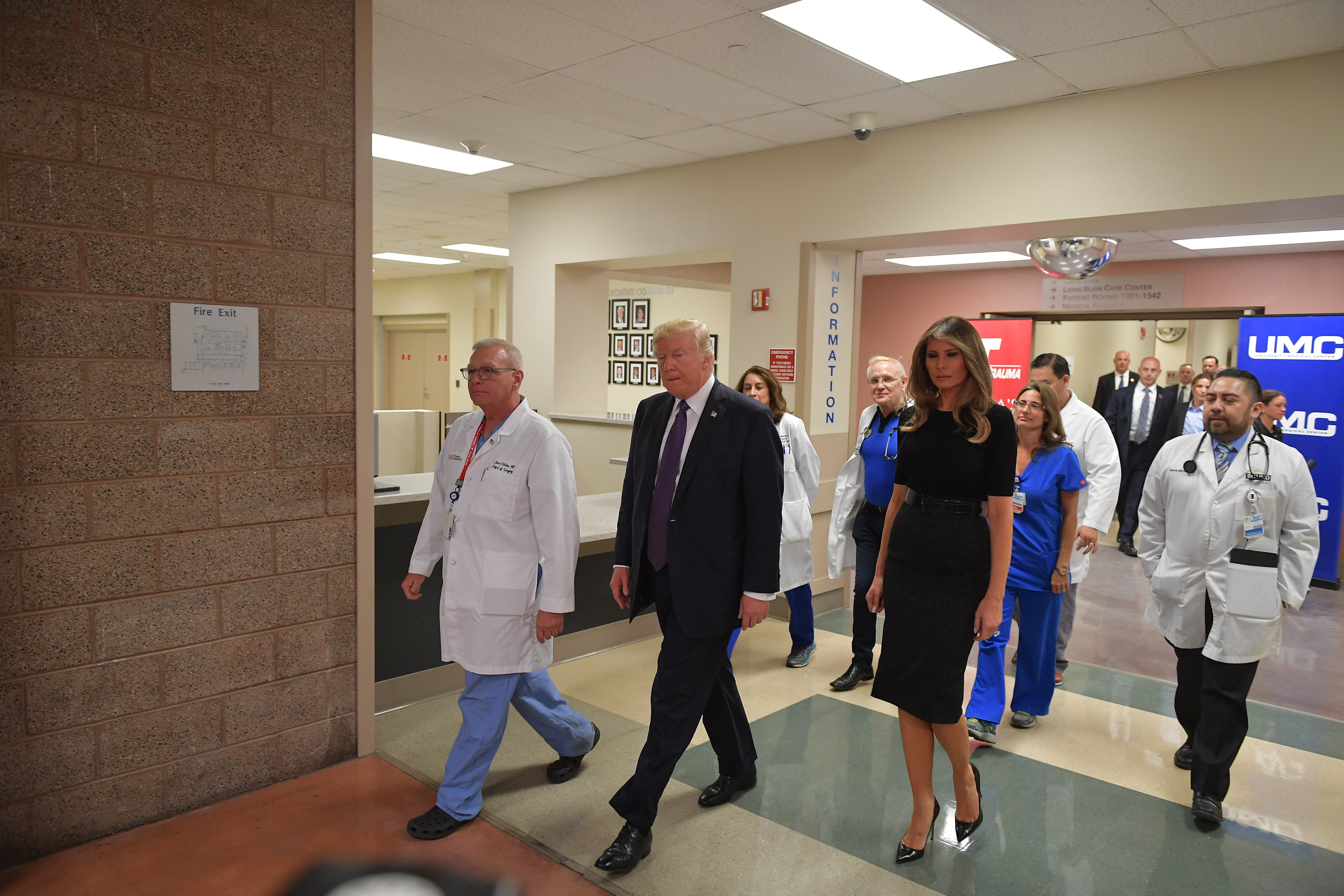 Aides say he now eats more fish than he used to but still enjoys steaks, well done, with ketchup on the side and fried potatoes prepared by the chefs at the White House and at the Trump International Hotel in Washington. Trump also has long had a well-documented fondness for fast food.
Last month, he invited the college football champion Clemson Tigers to the White House during the partial government shutdown. With the White House kitchen too understaffed to cater a meal, Trump stepped in. He ordered burgers, french fries, and pizza.
Trump, 72, doesn't drink alcohol or smoke, but he's not a big fan of the gym either. His primary form of exercise is golf. And he says he gets plenty of walking in around the White House complex.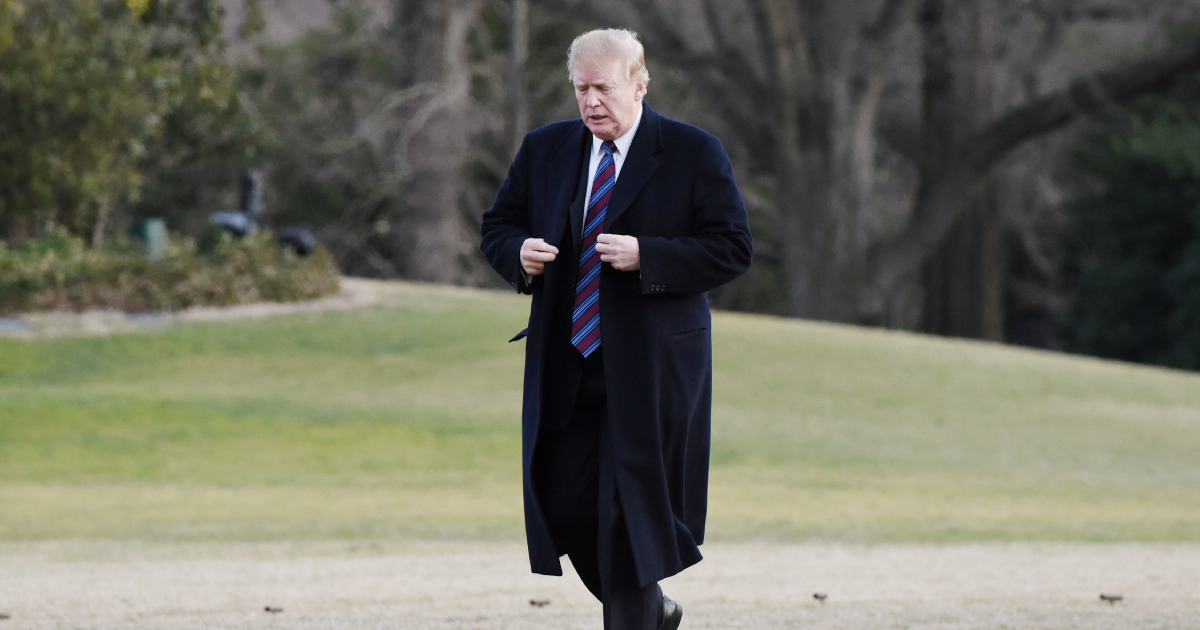 Modern-day presidents have undergone regular exams to catch any potential problems but also to assure the public that they are fit for office, something Trump's doctor last year took to an extraordinary level.
Last year, doctors checked the president's eyes; ears, nose and throat; heart; lungs; gastrointestinal tract; skin; and teeth. Neurological, cognitive and stress tests were also performed. Trump's hearing was not tested; Jackson said he ran out of time. The exam stretched past four hours.
Reuters contributed to this article.