America First Legal Foundation wants the government to investigate Dick's Sporting Goods over a new policy that reimburses employees up to $4,000 to travel for an abortion, arguing that the practice constitutes illegal employment discrimination because the company doesn't offer the same benefit to a pregnant female employee who chooses to have her baby.
The foundation was launched by former senior Trump White House adviser Stephen Miller in February 2021. Former President Donald Trump endorsed it a few weeks later.
America First Legal vows in its mission statement to "wage a forceful defense of our rights, our country, and our cherished American way of life" against "progressives [who] have used the court system to attack our founding documents, undermine the rule of law, and erode our nation's most cherished principles and traditions."
Employee abortion benefit programs have been popping up at corporations across the nation since a draft Supreme Court opinion indicating the court was poised to overturn Roe v. Wade was leaked in early May. The court reversed the 1973 abortion precedent on June 24, returning the regulation of abortion to the states. The benefit reimburses the pregnant woman for traveling outside her home state which restricts abortion access to a state where obtaining an abortion is easier.
Citigroup, Disney, Warner Bros., Meta, Bank of America, JPMorgan Chase, Lyft, Uber, Intuit, Buzzfeed Inc., Levi Strauss and Co., Starbucks, Yelp, Microsoft, Apple, MasterCard Inc., Netflix, Tesla, and Zillow have also reportedly adopted the benefit policy. Typically, the benefit is a travel stipend capped at $4,000, trade publication HR Dive reported. Some companies have offered abortion benefits to employees for years.
Hours after the Supreme Court's ruling, Dick's announced it would offer the abortion benefit, which provides as much as $4,000 to reimburse travel for an employee, spouse, or dependent, along with a support person, to procure an abortion.
"We recognize people feel passionately about this topic—and that there are teammates and athletes who will not agree with this decision," Dick's CEO Lauren Hobart said in a post on her LinkedIn page.
"However, we also recognize that decisions involving health and families are deeply personal and made with thoughtful consideration. We are making this decision so our teammates can access the same health care options, regardless of where they live, and choose what is best for them."
"We are prepared to ensure that all of our teammates have consistent and safe access to the benefits we provide, regardless of the state in which they live," Hobart said.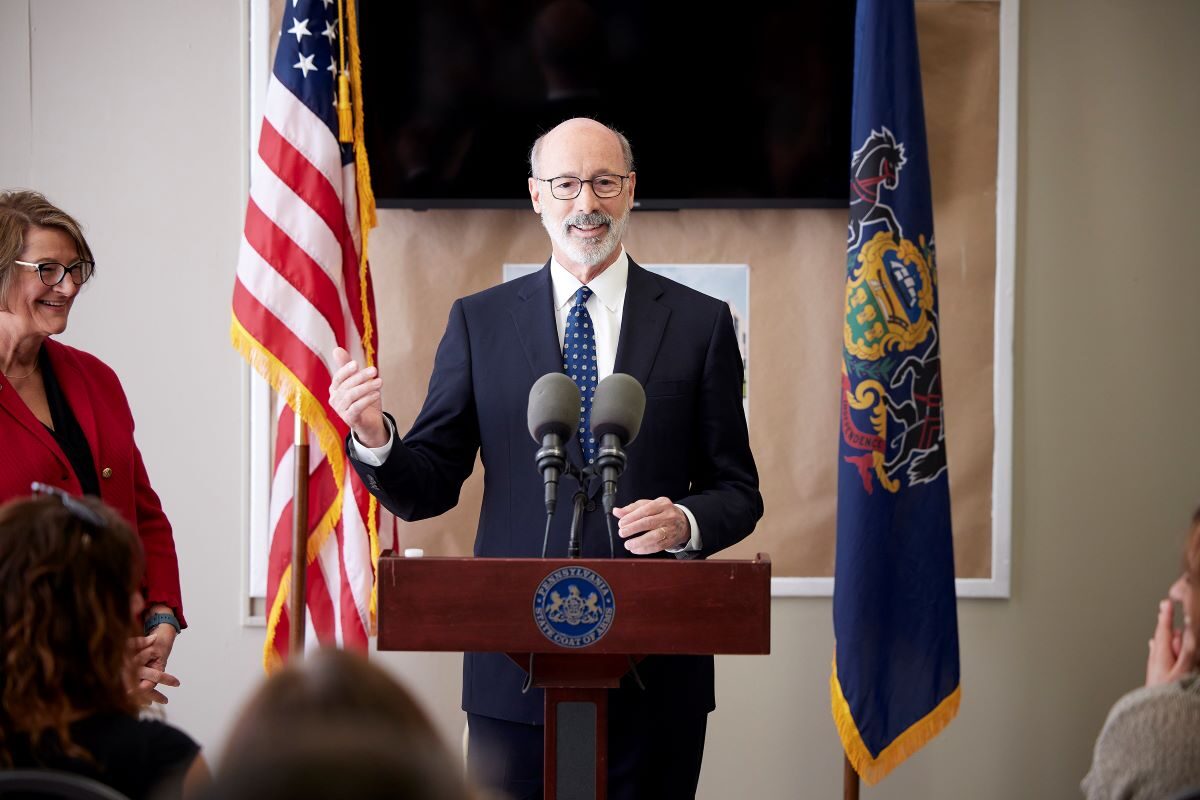 Wolf: 'I Applaud Dick's'
Pennsylvania Gov. Tom Wolf, a Democrat, promptly praised the company.
"Pennsylvania company @DICKS has promised to protect team members who live in states where abortion access is restricted," Wolf wrote on Twitter. "I applaud Dick's for this swift action."
But Coraopolis, Pennsylvania-based Dick's policy runs counter to Title VII of the Civil Rights Act of 1964, according to Reed D. Rubinstein, America First Legal's senior counselor and director of oversight.
"Subsidizing travel for an abortion, while denying an equivalent benefit to a mother welcoming a new baby, is perverse and unlawful," Rubinstein said in a statement.
"Using racial balancing and quotas in hiring and promotion, as the company claims that it does, has been illegal for decades. Dick's management is an avatar for the rot and danger of corporate wokeness."
Rubinstein sent a letter (pdf) to the Pittsburgh office of the U.S. Equal Employment Opportunity Commission (EEOC) on July 13, urging the agency to "open an investigation into Dick's Sporting Goods, Inc. … for engaging in unlawful employment practices" in violation of federal civil rights law.
The company's "decision to provide the 'travel benefit'—which is properly classified both as compensation and/or as a privilege of employment—to a pregnant woman who chooses to abort her child, while denying any equivalent compensation or benefit to a pregnant woman who chooses life, facially violates" federal civil rights laws, the letter states.
Dick's also has "inclusion and diversity goals" that "are infused with facially unlawful considerations of race, color, sex, and/or national origin." The company discriminates on the basis of race, color, sex, and national origin in its employment and contracting policies, Rubinstein wrote.
Its stated goals include hiring and promotion targets for "BIPOC" individuals and women, or "black, indigenous, and people of color." Such discrimination "foments contention and resentment," Rubinstein wrote, urging the EEOC to investigate Dick's "hiring, training, compensation, and promotion practices."
Dick's was criticized for deciding in 2018 after a mass shooting to stop selling what its then-CEO Edward Stack called "assault-style rifles, also referred to as modern sporting rifles."
"We will no longer sell firearms to anyone under 21 years of age. We will no longer sell high-capacity magazines," Stack said at the time.
Stack also urged elected officials to enact stringent gun control measures.
Dick's didn't respond by press time to a request by The Epoch Times for comment.