President Donald Trump met with a group of conservative content creators to discuss social media censorship in the White House on July 11.
The Social Media Summit was a rare opportunity for creators to have their voices elevated to the national stage, after years of complaints about being suppressed by giant tech companies such as Google and Facebook.
"You're challenging the media gatekeepers and corporate censors to bring the facts straight to the American people. … Thank you very much on behalf of the nation," Trump said, delivering remarks after the summit.
Among the known invitees were big names in the conservative movement such as PragerU, the Heritage Foundation, and Turning Point USA, as well as conservative media watchdog Media Research Center, investigative journalism outfit Project Veritas, and independent journalist and commentator Tim Pool, who identifies as center-left. Also invited was the man behind the social media accounts branded Carpe Donktum, known for producing humorous pro-Trump videos, some of which Trump has reposted on his Twitter account.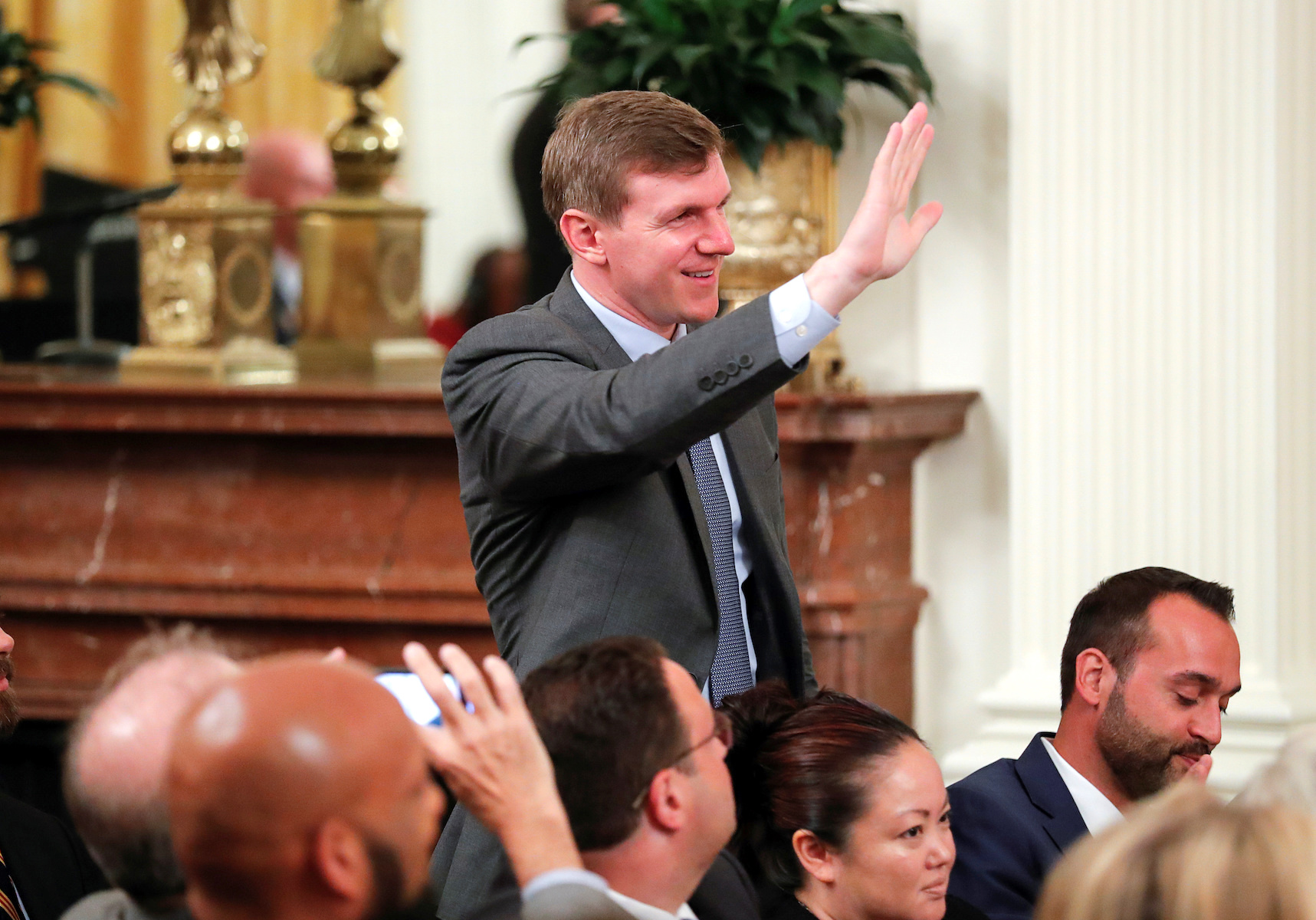 Many of the attendees have previously reported that they were censored by tech platforms, or have highlighted the issue of political censorship in their content.
Internal documents, interviews with insiders, and hidden camera footage—the bulk of which was published by Project Veritas—have showed companies including Facebook, Google, Twitter, and Pinterest suppressing conservative content often using vague or secret rules that reflect political leanings of the companies.
"They're playing with a lot of minds and they're playing unfairly," Trump said.
Trump said his own social media accounts may have been targeted, giving examples of people having trouble following him on Twitter, his follower growth slowing by a factor of 10 in recent months, and even engagement counts getting subtracted from his posts.
Meeting With Tech Executives
Trump has previously come to the defense of several conservative figures banned from social media. The White House set up a website in May where people can file reports if they believe their social media accounts have been banned, suspended, or otherwise affected because of political bias.
The website has received 16,000 responses, Trump said.
He announced that he will invite big tech executives to a meeting in the next month where the collected feedback will be used to further discuss the issue of censorship.
"Big tech must not censor the voices of American people," he said.
While the tech companies have denied political bias, there's growing evidence that they infuse their political preferences into their products.
Google, for instance, has given prominence to content that is aligned with its preferred worldview at the expense of content that isn't, based on internal documents and employees speaking out or being caught on hidden camera by Project Veritas.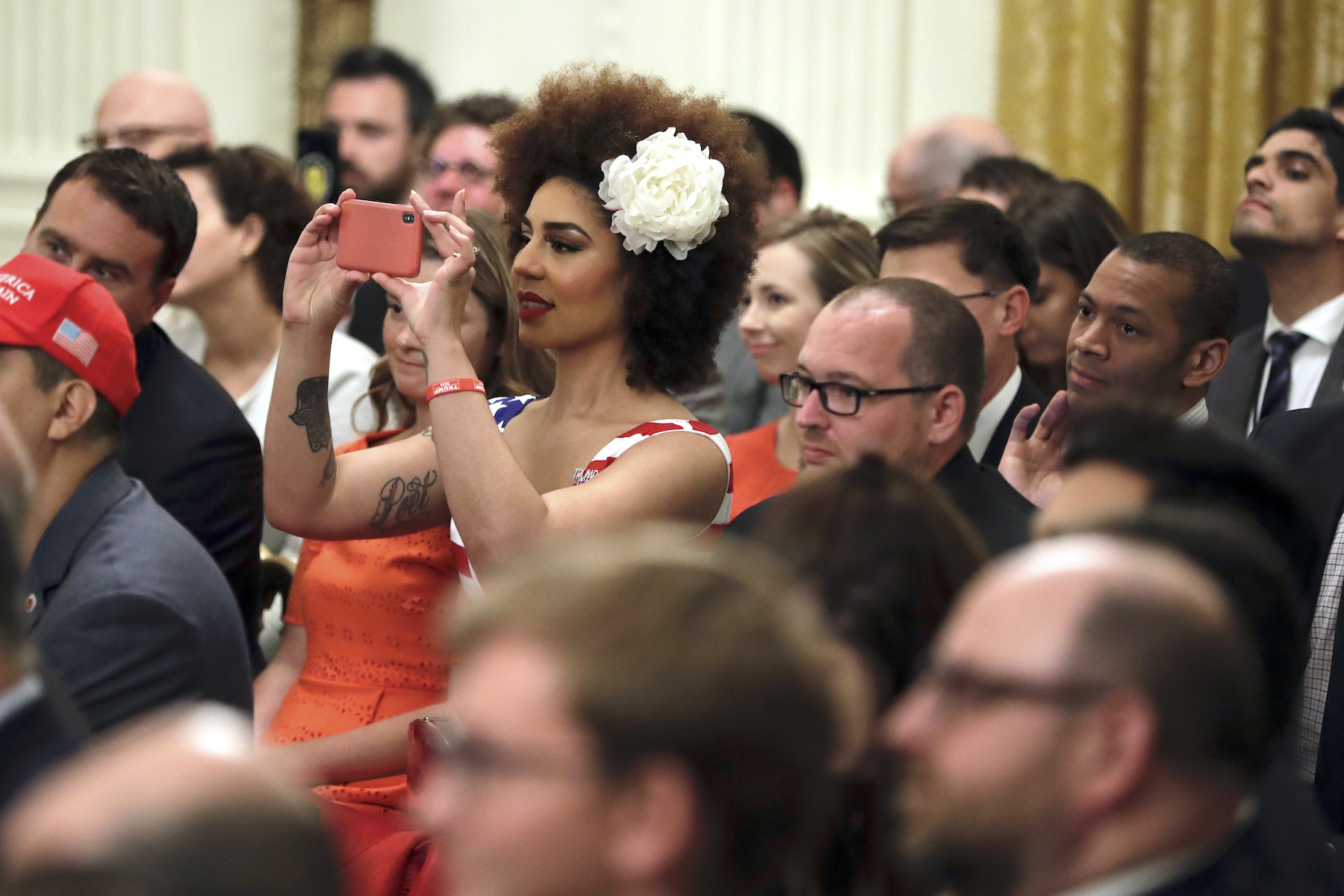 Government Intervention
Conservatives have been reluctant to call for government intervention into how social media polices content, but many worry that social media's silencing of conservative voices could sway the results of the 2020 presidential election.
One of the most commonly debated ideas is stripping social media of their "platform" designation if they continue to enforce rules resembling an editorial policy. If treated as publishers, the companies would be open to defamation lawsuits over user content on their sites.
Another idea is to use a threat of antitrust action to make the companies back off from censorship.
Some have even argued that access to social media platforms should be codified as a civil right, which would, for instance, prohibit large social media platforms from banning users unless they engage in unlawful speech.
While these companies have stated their belief in free speech, their content policies openly embrace concepts that reflect certain political leanings, such as their prohibition of "hate speech."
Democrats are much more likely to call a variety of statements "hateful," while Republicans are more likely to call them "offensive, but not hateful," a 2017 Cato survey found (pdf).
Trump said his goal is to ensure free speech for everybody, including those who disagree with him.
"We don't want anything special, but we want free speech," he said.