President Donald Trump and New York Gov. Andrew Cuomo, one of the most prominent Democrats in the United States, are disagreeing over who has the power to reopen the country, which has largely shut down in response to the COVID-19 pandemic.
Two coalitions announced by nine Democratic governors, including Cuomo and Massachusetts Gov. Charlie Baker, appear to take aim at Trump's authority, with the governors saying they'd form plans on when and how to start reopening their states, with little mention of the president.
Almost every U.S. state is under lockdown or other measures in an attempt to slow the spread of the CCP (Chinese Communist Party) virus, commonly known as novel coronavirus. The virus causes COVID-19, a disease that proves fatal for a small percentage of patients.
Cuomo is the leader of the East Coast group, which includes New Jersey, Connecticut, and Pennsylvania. The governors of Washington, Oregon, and California formed the second compact.
Trump told reporters late on April 13 that he has the authority to decide when to reopen the country, appearing to place him at loggerheads with the governors; at another point during the briefing, he said that governors can decide when to reopen their states.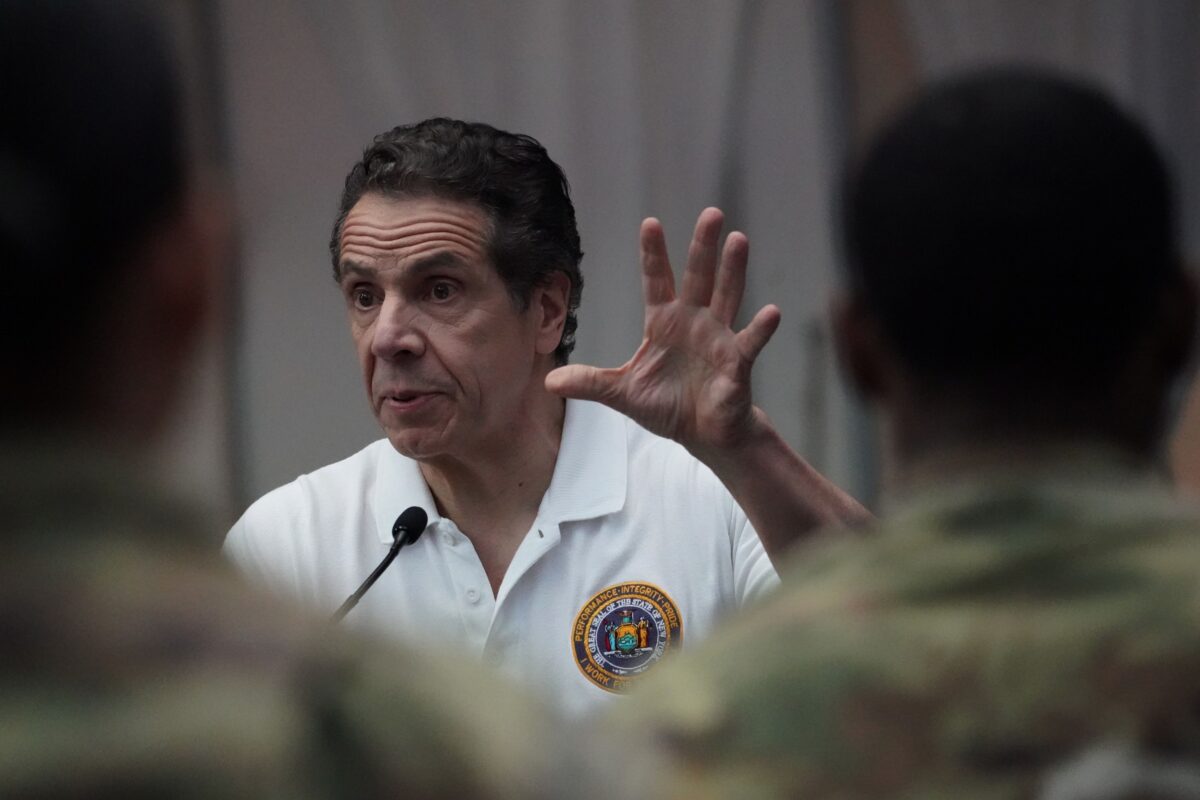 "We will soon finalize new and very important guidelines to give governors the information they need to start safely opening their states," he said, referencing a new committee he formed to explore when and how to reopen.
Asked what would happen if some states refuse to reopen, Trump suggested those governors would be voted out of office.
"They're going to open. They're going to all open. They want to open. They have to open. They have to get open. Every one of those states, people want to go," the president said. "We have local government that hopefully will do a good job and, if they don't do a good job, I'd step in so fast."
The situation is different in some states that have seen few cases of the CCP virus, compared with some of the hardest-hit states such as New York, Louisiana, and Michigan, Trump said.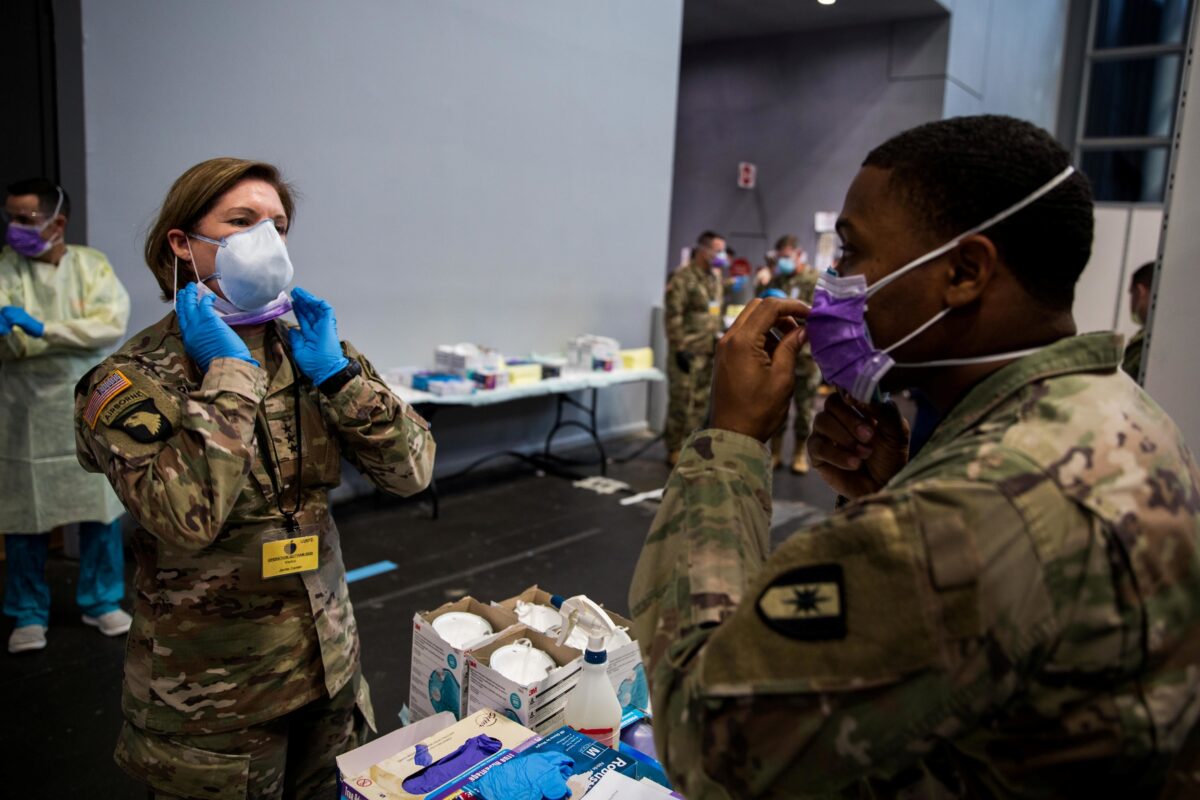 Vice President Mike Pence backed the president, telling reporters, "Throughout the long history of this country, the authority of the president of the United States during national emergencies is unquestionably plenary," or absolute.
"You can look back through times of war and other national emergencies," he said.
According to the U.S. Centers for Disease Control and Prevention, the federal government is in charge of preventing the entry of disease into the country and is authorized in taking measures to prevent the spread of diseases between states. States, meanwhile, "have police power functions to protect the health, safety, and welfare of persons within their borders."
"It is possible for federal, state, local, and tribal health authorities to have and use all at the same time, separate but coexisting legal quarantine power in certain events. In the event of a conflict, federal law is supreme," the agency stated.
Cuomo, who has veered between praising and criticizing Trump, said early April 14 that Trump shouldn't try to force states to reopen.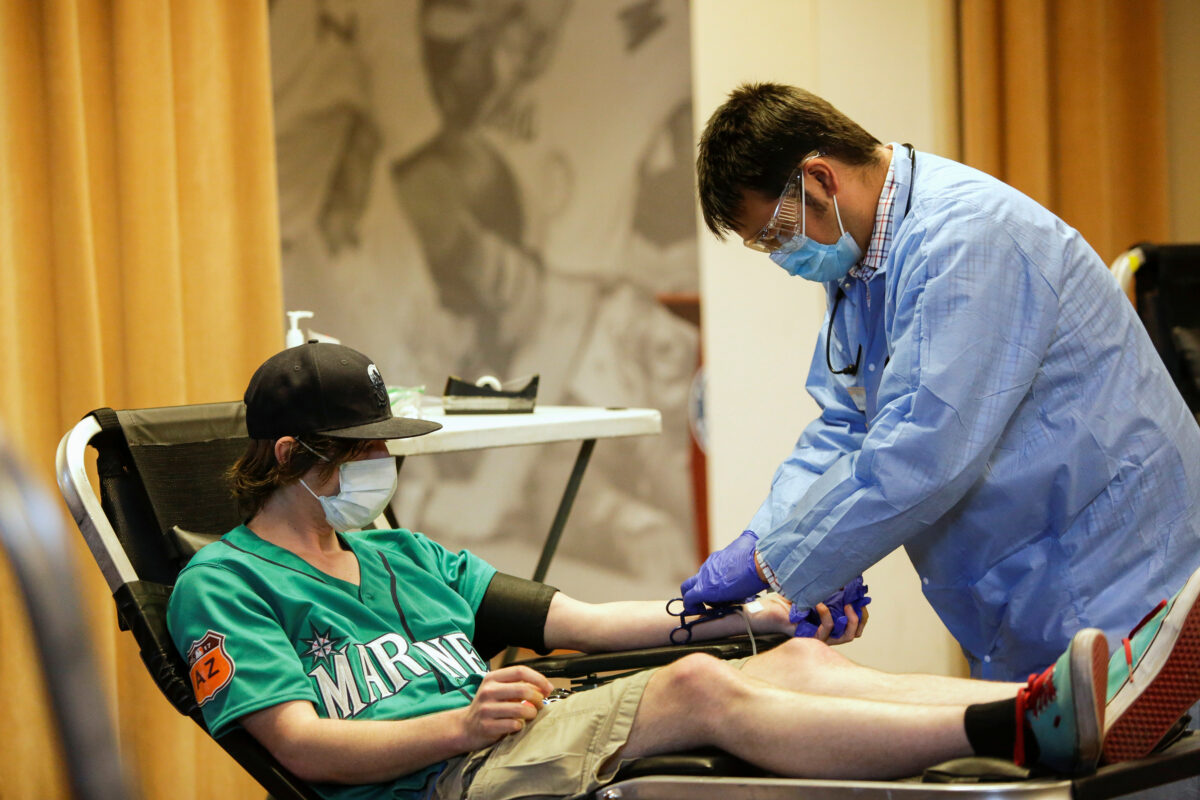 "The only way this situation gets worse is if the president creates a constitutional crisis," Cuomo said during an appearance on MSNBC's "Morning Joe."
"If he says to me, 'I declare it open,' and that is a public health risk or it's reckless with the welfare of the people of my state, I will oppose it."
Pennsylvania Gov. Tom Wolf and Michigan Gov. Gretchen Whitmer have also pushed back on Trump's assertions while California Gov. Gavin Newsom, who has repeatedly referred to that state as a "nation-state," said the West Coast compact will focus on reopening based on "health—not politics."
Trump responded to Cuomo on Twitter, claiming the New York governor has been calling him every day "begging for everything," including items that should have been the state's responsibility, such as new hospitals and ventilators.
"I got it all done for him, and everyone else, and now he seems to want Independence! That won't happen!" Trump wrote.