President Donald Trump on Wednesday said the COVID-19 coronavirus risk to the United States is low and placed Vice President Mike Pence in charge of a coronavirus task force.
"The risk to the American people remains very low," Trump said in a press conference at the White House.
"The vaccine is coming along well, and we think this is something that we can do fairly quickly," the president said. "Of the 15 people [to have contracted the virus] … eight of them have returned to their homes, to stay at their homes until they're fully recovered. One is in the hospital. And five have fully recovered. And one we think is in pretty good shape," Trump also said.
"In almost all cases, they're getting better," the president said. "We took in some from Japan … because they're American citizens. They're in quarantine and they're getting better, too," Trump said, adding that they were repatriated because "we felt that we had an obligation to do that."
The Trump administration has sought to ease fears of a coronavirus pandemic that has rattled investors and various governments around the world. Trump said he is now asking for $2.5 billion in funding to curb the spread of the virus. In early February, federal controls were imposed on travelers coming from China and passengers have been subjected to mandatory quarantines.
The president also said that he is willing to work with Democrats after Senate Minority Leader Chuck Schumer (D-N.Y.) requested $8 billion in funding.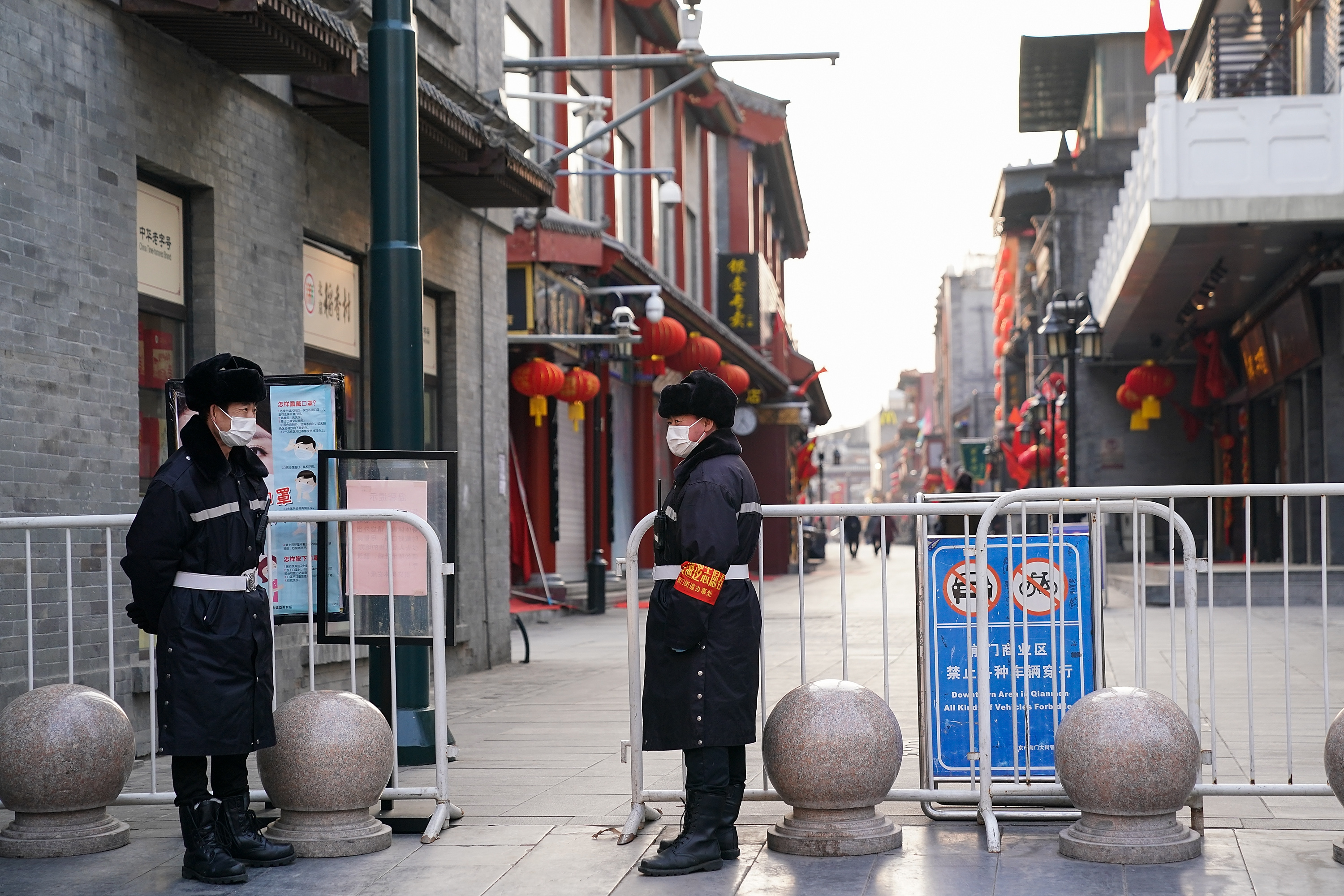 "We were asking for $2.5 billion, and we think that that is a lot. But the Democrats—and I guess Senator Schumer—wants us to have much more than that," the president remarked.
Pence, after being selected for the new role, said that Trump "took unprecedented steps" to protect Americans from the coronavirus early on in the outbreak, highlighting the travel restrictions on Chinese nationals and mandatory quarantines. The president said the health agencies will report to the vice president.
"I'm bringing all members of the corona task force that [we've] established," Pence said, adding that he will bring "the best options for actions" to the president.
The COVID-19 virus has spread to about three-dozen countries around the world after an outbreak emerged in China in late 2019, sickening tens of thousands of people in the country and triggering lockdowns in numerous cities. Now, Italy, Iran, South Korea, and Japan have reported a significant rise in cases in recent days.
Trump told the press conference that the United States is considering implementing travel restrictions to Italy, South Korea, and other countries.
At around noon on Wednesday, the Centers for Disease Control and Prevention (CDC) had confirmed 60 coronavirus cases in the United States, and the majority came from passengers evacuated from the Diamond Princess cruise ship that was held off the coast of Japan for weeks. Fifteen cases of COVID-19 have been detected among U.S. citizens, according to health officials.
While the risk of the virus remains low, Health and Human Services Secretary Alex Azar warned, however, that the situation could "change quickly" and "we can expect to see more cases in the United States."
And a CDC official on Tuesday also warned that COVID-19 cases in the United States could begin to spread out of control in the near future.
"As more and more countries experience community spread, successful containment at our borders becomes harder and harder," Dr. Nancy Messonnier told reporters.