Quarantines may be imposed on New York, New Jersey, and parts of Connecticut, President Donald Trump said on Saturday.
More than 50 percent of COVID-19 cases in the United States are in the New York area. Most of those are in New York City.
Trump told reporters as he left the White House that some people want to see New York quarantined.
"I'm thinking about that right now. We might not have to do it but there's a possibility sometime today we'll do a quarantine—short-term, two weeks—on New York, probably New Jersey, certain parts of Connecticut," Trump said.
The president cited the number of New Yorkers flying to Florida, where Republican Gov. Ron DeSantis issued a mandatory quarantine for people from New York or New Jersey arriving at airports because of the "thousands" who fled stay at home orders.
The quarantine would be "enforceable," Trump said.
I am giving consideration to a QUARANTINE of developing "hot spots", New York, New Jersey, and Connecticut. A decision will be made, one way or another, shortly.

— Donald J. Trump (@realDonaldTrump) March 28, 2020
The president was flying to Norfolk, Virginia to attend a send-off ceremony for the USNS Comfort. The U.S. Navy ship was heading to New York to help in the response to the CCP virus.
The Epoch Times refers to the novel coronavirus, which causes the COVID-19 disease, as the CCP virus because the Chinese Communist Party's coverup and mismanagement allowed the virus to spread throughout China before it was transmitted worldwide.
Trump told those assembled in Virginia that his administration would announce a decision on a quarantine "very soon." Policies won't affect truckers who are dropping off supplies in New York or trade, the president added.
The president told those assembled in Virginia that "our nation is at war with an invisible enemy."
Trump indicated a day prior he was considering a quarantine.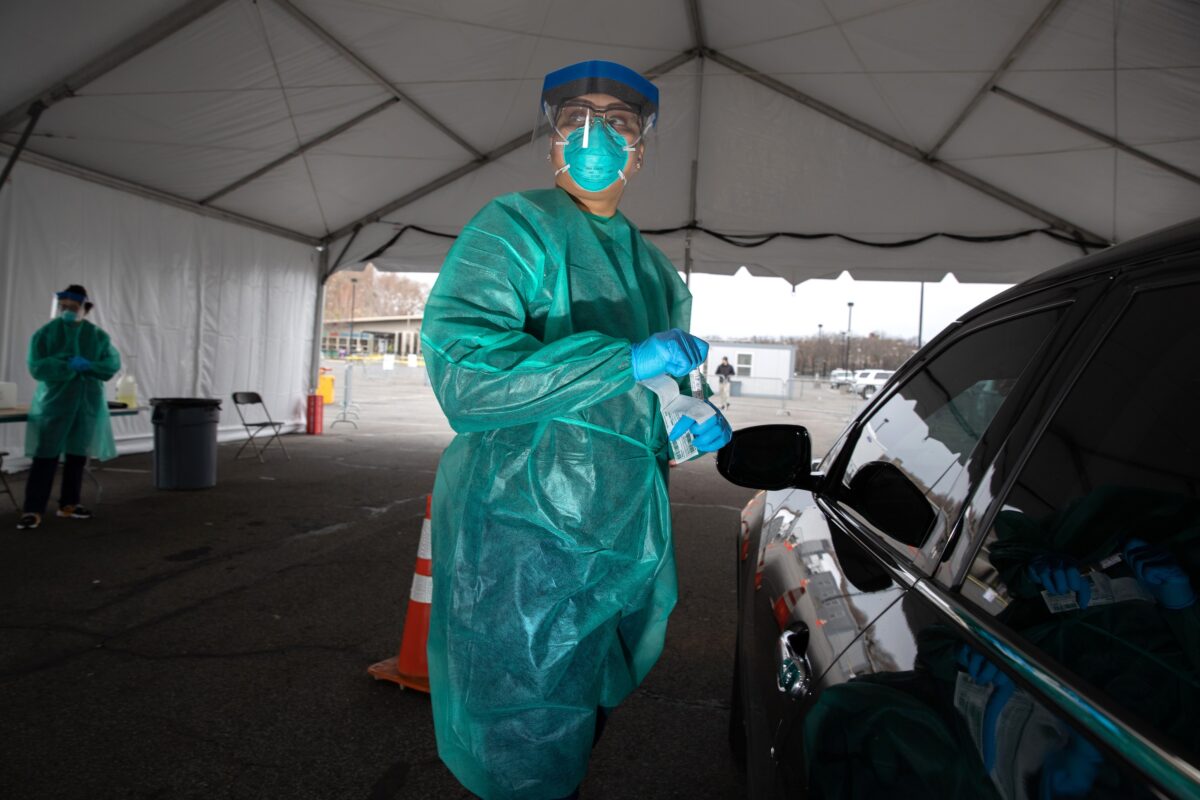 "We're being very strong on quarantine and on people not leaving, especially certain states and going to other states where they have less of a problem," Trump told reporters at the White House.
Trump said he hears "constantly about people leaving New York and going to Florida," adding: "Understand, we are not playing games."
New Jersey Gov. Phil Murphy said he spoke with Trump on Friday but a quarantine didn't come up.
"There's no question the greater New York metropolitan area is the number one hotspot in America right now," Murphy told reporters at a press conference.
New York Gov. Andrew Cuomo told reporters in Albany on Saturday afternoon that he didn't speak with the president about the possible quarantine.
"I don't know how that would be legally enforceable," Cuomo said. "Not even knowing what that is, I don't like the sound of it."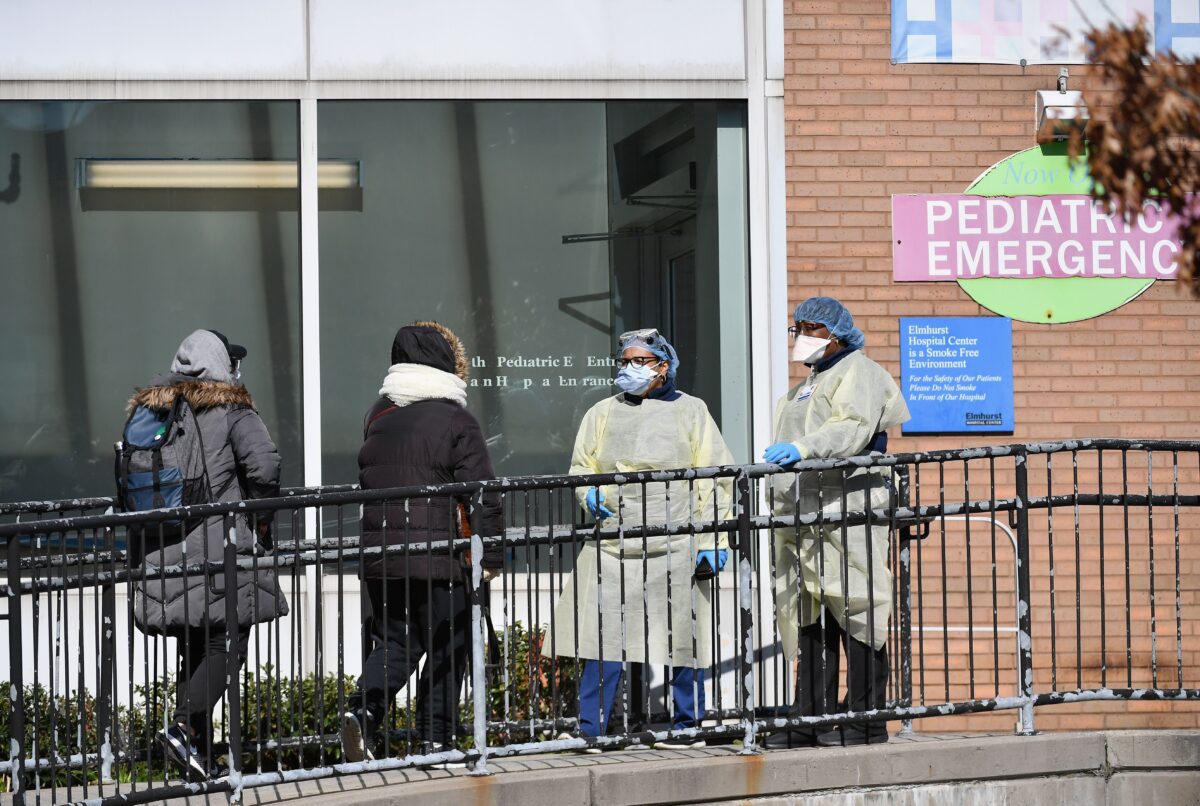 State officials have dismissed calls from the White House for people who left the New York metropolitan area within the past two weeks to quarantine themselves wherever they are until 14 days have elapsed from when they left the region.
Dr. Deborah Birx, coordinator of the White House Coronavirus Task Force, said at a press conference in Washington on Friday that the calls stemmed from concerns about those people.
"It was for them to voluntarily self-isolate and take care of themselves because we felt they could be exposed and we wanted to alert them that the rates in New York City were high and increasing and that they were probably exposed during some of the most exposure time period before the mitigation efforts went in," she said.
Earlier in the week, Birx talked about how her grandmother took the Spanish flu into her home when she was a baby. Her grandmother's mother died from the flu.
Florida is threatening up to 60 days in jail and a $500 fine for anyone who violates the 14-day mandatory quarantine for people flying in from New York and New Jersey. Texas mandated a similar quarantine for New York, New Jersey, and Connecticut travelers, while Rhode Island is enforcing an isolation protocol by tracking cars arriving from New York, in addition to people coming in on buses and trains.
"I understand this is an extreme measure," Democratic Gov. Gina Raimondo told reporters on Thursday, adding that the measure was needed because New York City and the surrounding areas are a "hot zone and the infection rate is skyrocketing."